I was watching something last week and they were talking about meatballs. How just about every culture in the world has some form of meatball. Got me to thinking about trying to come up with a Buffalo Chicken Meatball. It wasn't a great leap to decide to make it into a slider. I looked around the net and found out Buffalo chicken meatballs were not an original idea (I was pretty sure I wouldn't have been the first to come up with the idea). So I printed out a few different recipes to compare and came up with my own version. Once I got to the store, I found out they didn't have any ground chicken. It was late and I didn't want to grind my own, so it came down to a decision...try them with turkey or abandon the whole idea for now. I went with the turkey. 85/15 to be exact.
Rolled the meatballs up and after letting the chill for 30 minutes, they went onto the Egg at 400F.
Cooked them for about 20 minutes, rotating them a bit to make sure they cooked evenly. Coming off the Egg, but not quite done.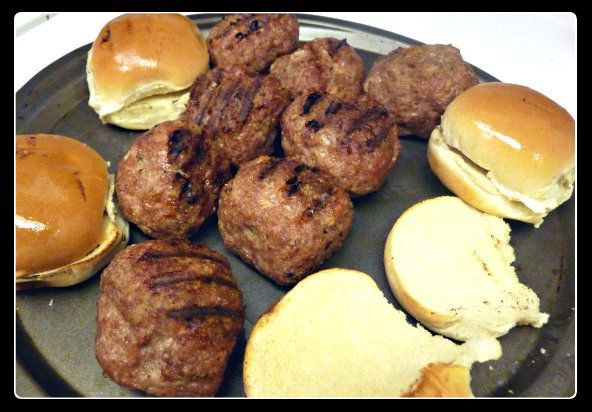 A quick dip in some Buffalo sauce to coat.
And then all plated up with a dollop of bleu cheese sauce.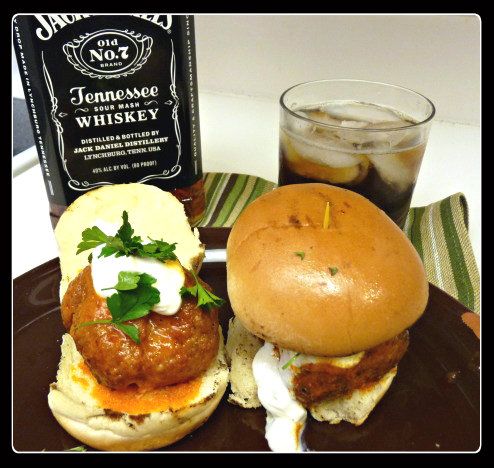 I was really quite surprised with these. I was a bit worried that they would be dry and bland, but they were anything but. I'll be making these again for sure, but I think next time, I'm going to add some of the Buffalo sauce to the meatball mixture to give it even more of a kick.
Rowlett, Texas
Griffin's Grub or you can find me on Facebook
The Supreme Potentate, Sovereign Commander and Sultan of Wings