I had alot of leftover pulled pork so I decided to make some eggrolls and stuffed fritos.
I used wonton wrappers, placed the pork and some cabbage and a little BBQ sauce inside and rolled em up.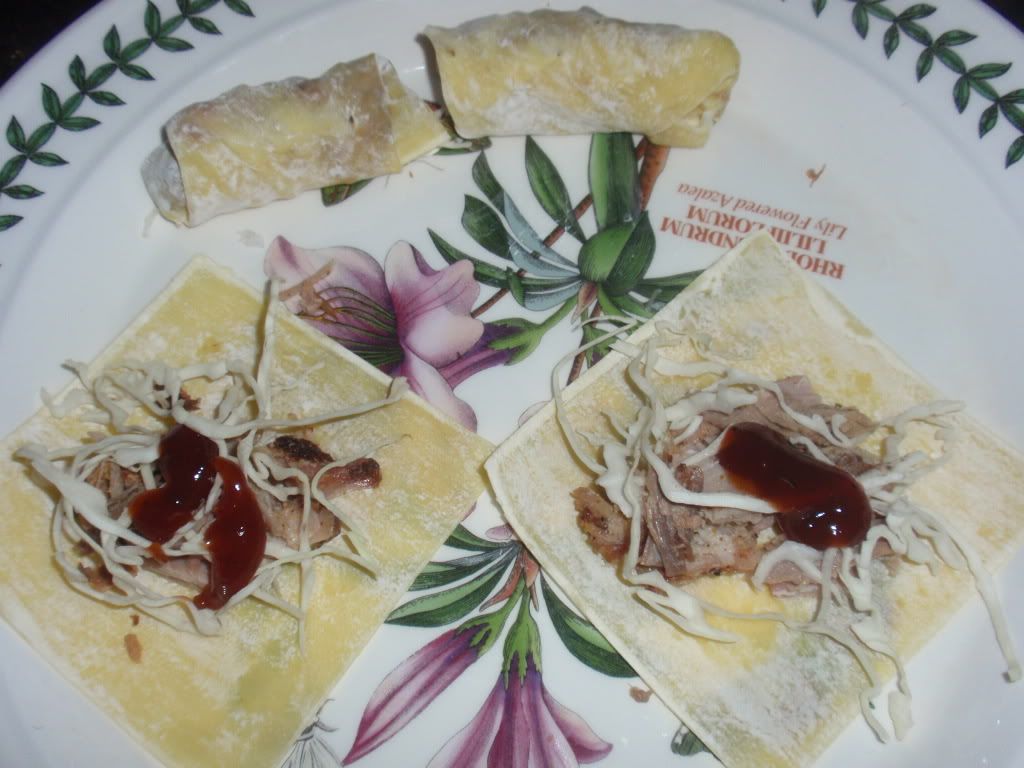 Fried them in some oil on the mini til crispy: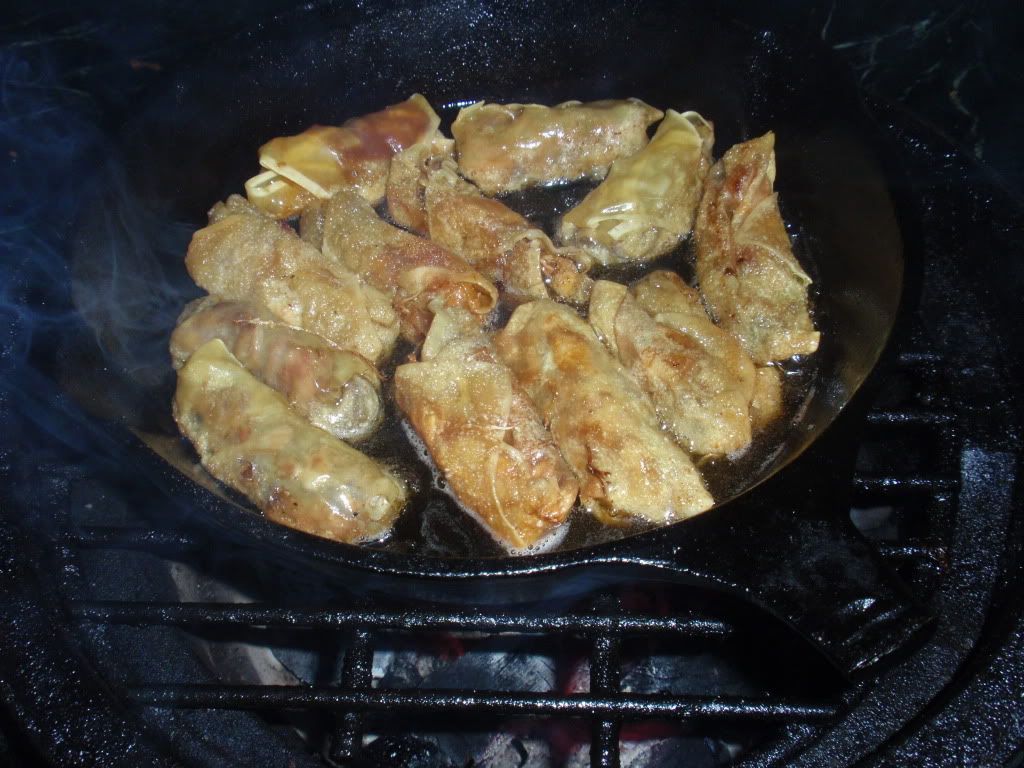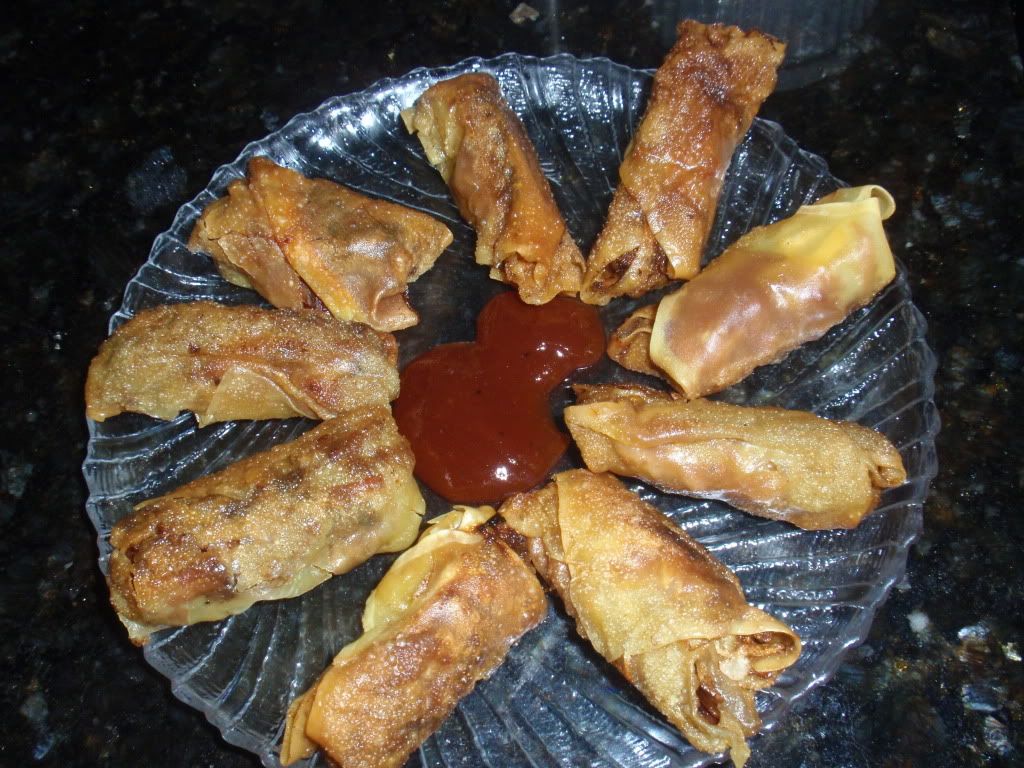 They were yummy, dipped them in some Sweet Baby Rays BBQ sauce.
I also made some stuffed fritos, using the pulled pork and some with home smoked ham.
A friend of mine bought a 13 lb. boiled ham from GFS and said it had no taste whatsoever. I told him I would egg it up and give it some taste!
I didn't realize that ham was square in shape! I cut it into 5 pieces and put some cajun seasoning on it and smoked it with apple wood for 5 hours.
Here it is and it's still ugly looking:
But now at least it tastes better. We filled some frito scoops with it, added a mango pineapple pepper sauce and some cheese. The others were filled with pulled pork, BBQ sauce and cheese. I sprinkled some Dizzy Pig on top.
This is kinda alot for just 2 people:
On the mini they go: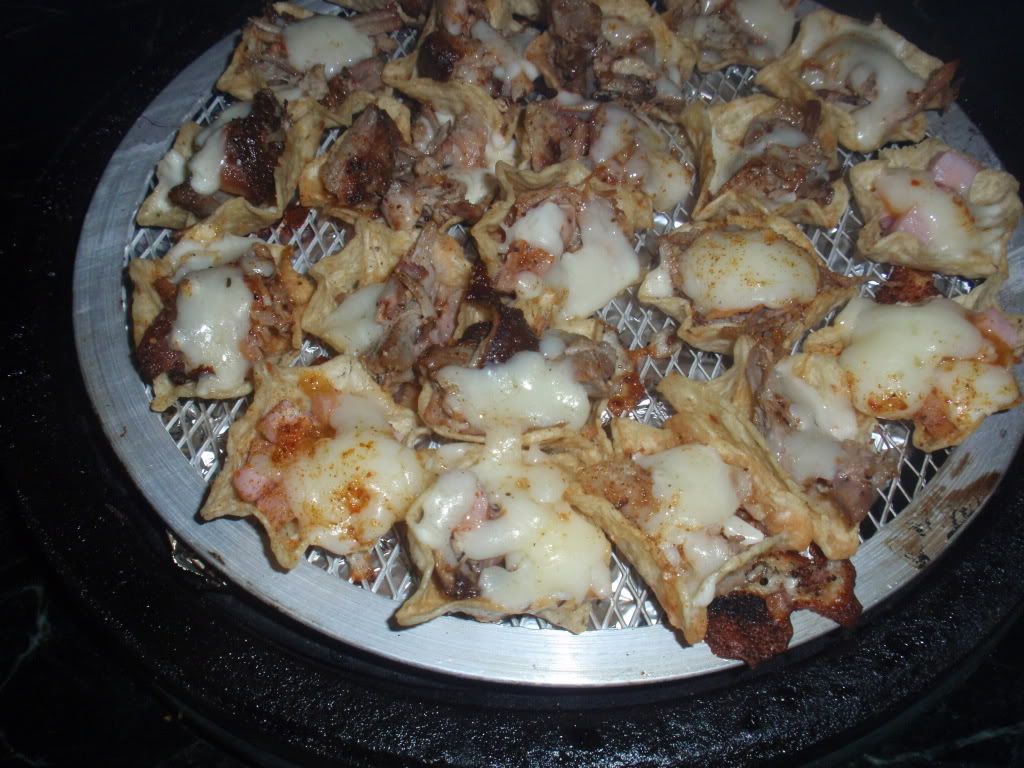 I grilled some veggies and some romaine for a salad, so yes, there was one healthy item on the menu!
Faith
Happily egging on my original large BGE since 1996... now the owner of 6 eggs. Call me crazy, everyone else does!