Two BGE's. Large and the newly named medium, little B****!
:laugh:
Both filled to the gills.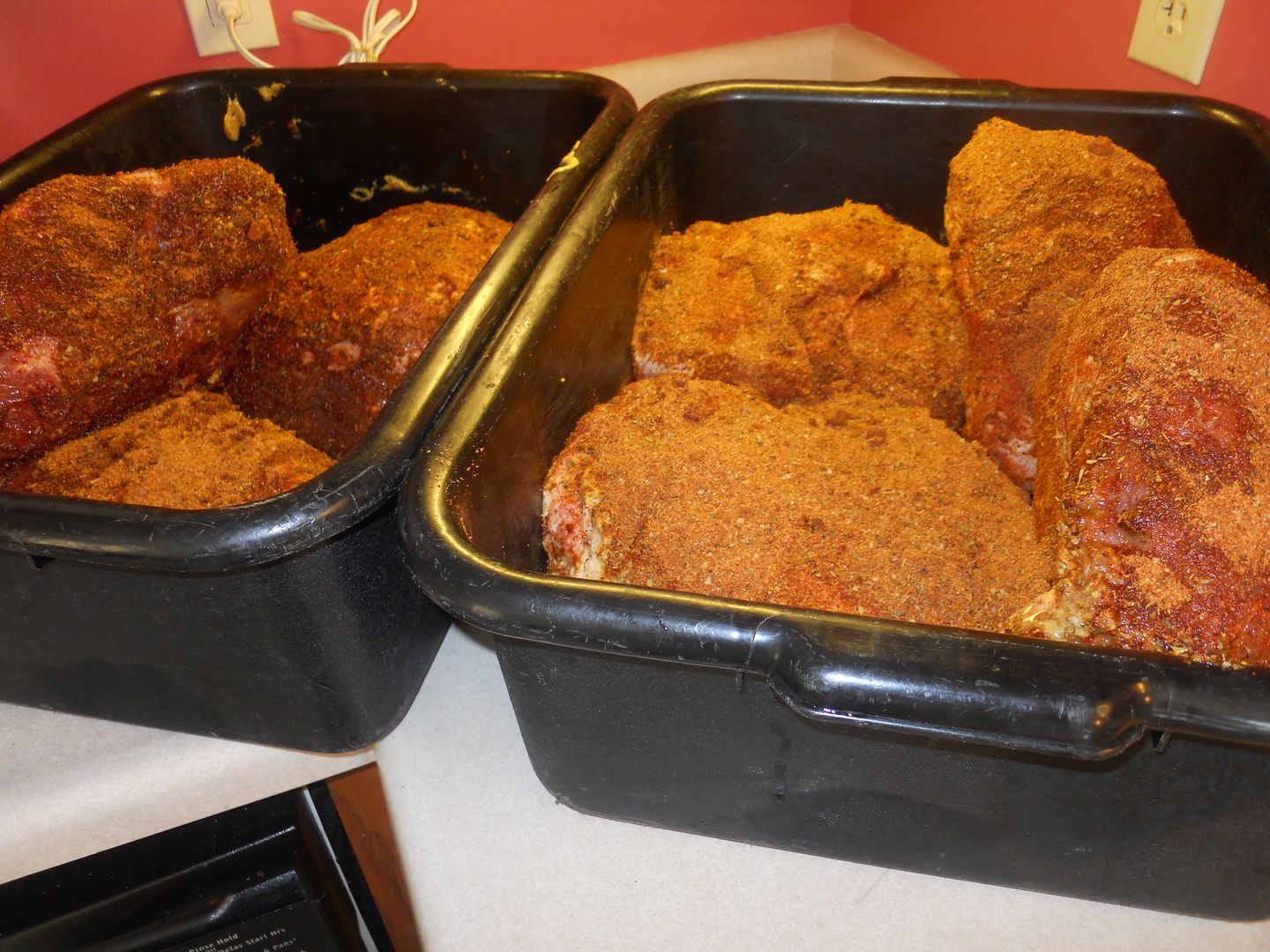 Large Marge
Little B****
Had to force both lids down. Temps are not really reading right because of the amount of swine up in the dome's.
This is where I will trust my settings. Yep, since this is for the crowds, I'll be checking all night.
Fun, fun!!
Still ignoring the shucking....
Molly
Colorado Springs
"Loney Queen"
"Respect your fellow human being, treat them fairly, disagree with them honestly, enjoy their friendship, explore your thoughts about one another candidly, work together for a common goal and help one another achieve it."
Bill Bradley; American hall of fame basketball player, Rhodes scholar, former U.S. Senator from New Jersey
LBGE, MBGE, SBGE , MiniBGE and a Mini Mini BGE