These were actually supposed to be cooked on Friday, but we got a call that morning that a couple that we are friends with in Austin were buying a boat and would we come down and help them break it in? Uh...that's a no brainer! What are friends for? The wife and I enjoying the new boat on Saturday.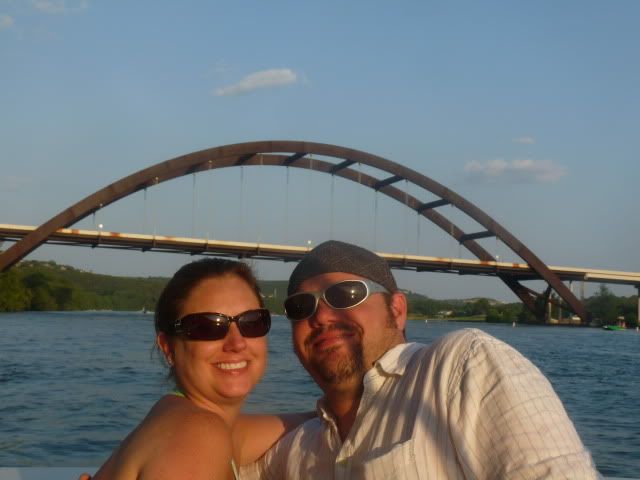 Yesterday, I got up and just didn't feel like going to work. (Couldn't have had anything to do with the Mavs winning the Finals!) So I called in sick, did some stuff around the house and then threw these ribs on. They got a slather of mustard and then rubbed down with a mixture of Salt Lick rub and Stubb's (OT - We went to Salt Lick friday night and the quality is going down hill. I actually sent the brisket back)
This is after 3 hours, right before I foiled with some butter and beer to help braise them a bit.
About an hour and half later out of the foil to firm up the bark a tad.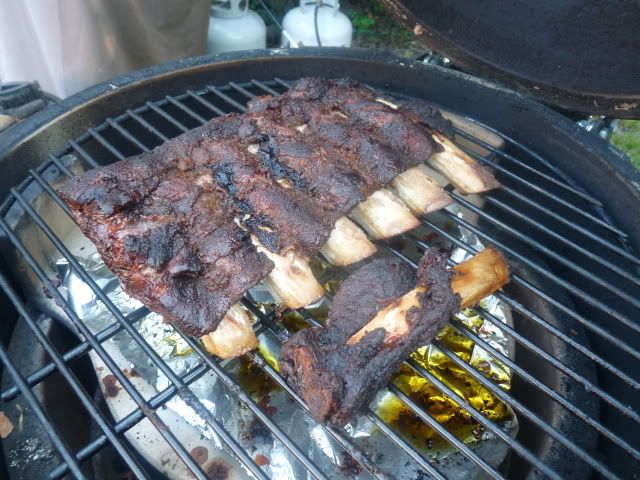 No plated pics, but we served it up with some grilled corn, some left over sausage from Smitty's that we had in the freezer and some pasta salad that the wife made. These beef ribs were really good. They were even better than the ones we had Friday night at Salt Lick. (Notice a theme here? We won't be going back to Salt Lick again)
Rowlett, Texas
Griffin's Grub or you can find me on Facebook
The Supreme Potentate, Sovereign Commander and Sultan of Wings