I wanted pork chops, my husband wanted burgers....sorry no pics on the egg (this heat wave gives me the vapors and I didn't take time to snap photos today)
I've got watermelon chilling in the fridge for dessert! Love summertime.
My chop (and our new favorite side dish - fresh corn, ernyin, mater, and okra)...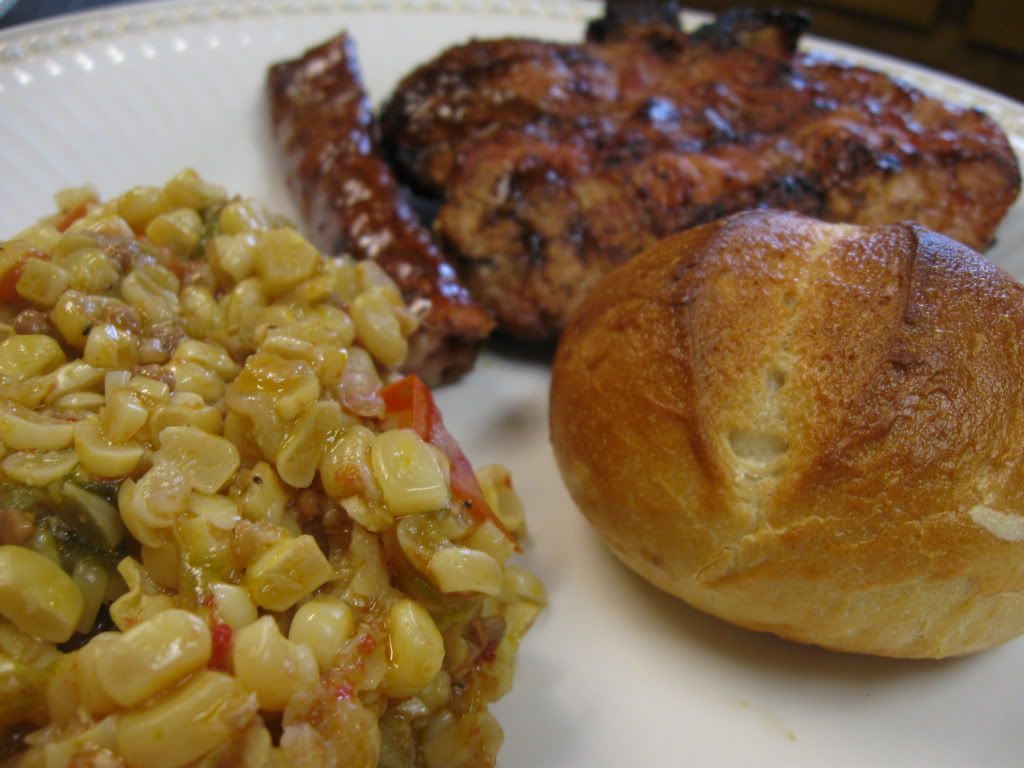 Sam's burger - we also had some Conecuh sausage....