I took the mini over to the beach, and made some of SSN686's shrimpburgers. I have been hungry for them lately. My first time making them, here they are on the mini~
Thanks for the recipe, Jay. It is on his website. Served on those Hawaiian sweet rolls, the kids didn't want the wasabi mayo:
\\
The adults wanted the mayo and even some extra for dipping: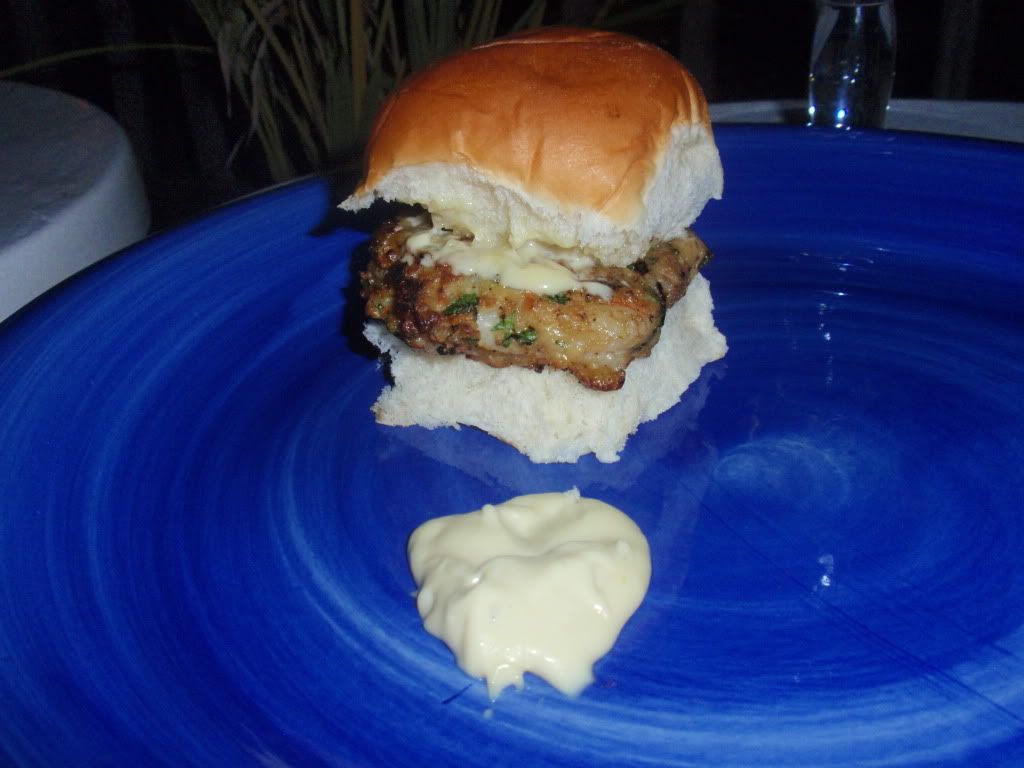 Sunset at Clearwater Beach:
Next, I was invited to Anna Maria Island for a few days, so again, the mini came along for the ride.
I made some duck breasts on the CI. Scored the skin and cooked it skin side down first, you want it to get all nice and brown before the flip: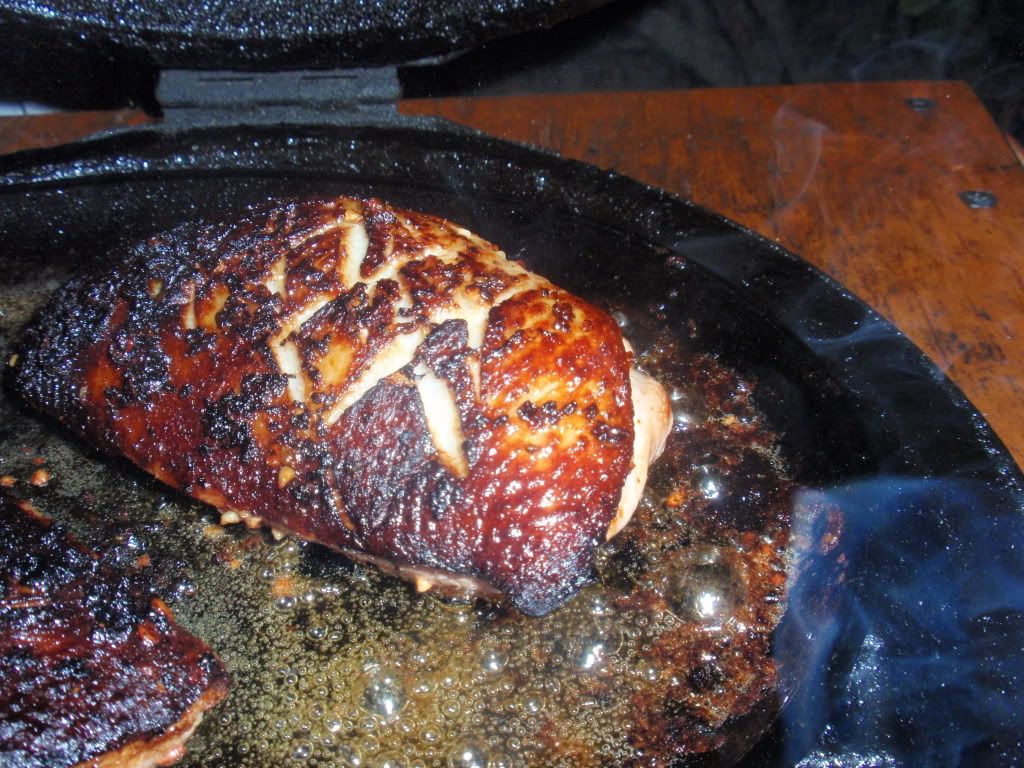 A friend swore he didn't like duck, but he tasted it, and he is now a duck convert!
What's not to like?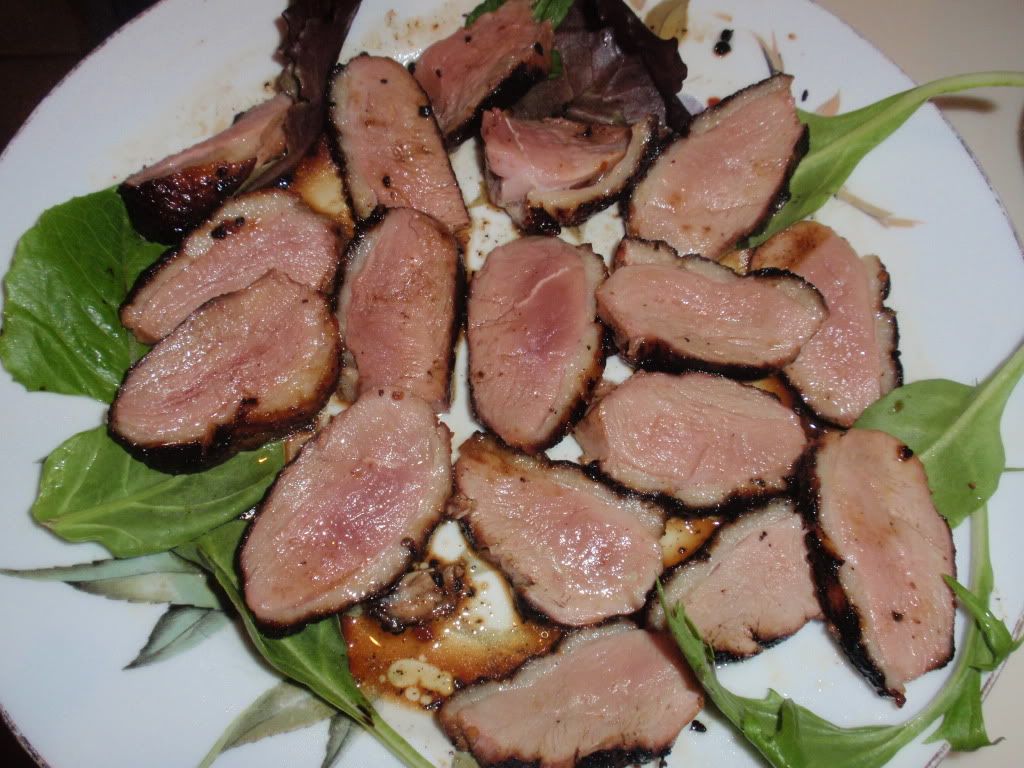 I brought filets, cut them nice and thick~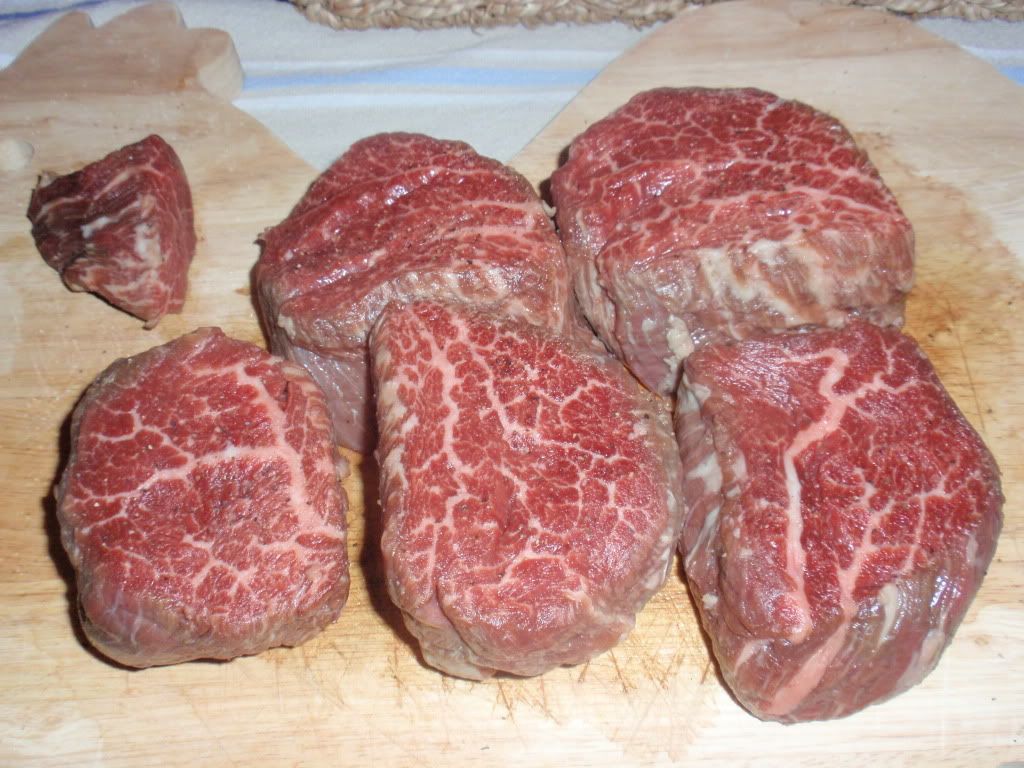 Forgot to bring my Thermapen!! Yikes!! But still cooked them to a perfect medium rare somehow on the 550 degree mini!
I melted some Danish blue cheese for just a minute, then served with a port wine reduction drizzled over top~
Served along with some ghostly looking white asparagus, rare to find them in the store here~
A bird was hanging around the dock smelling the smoke~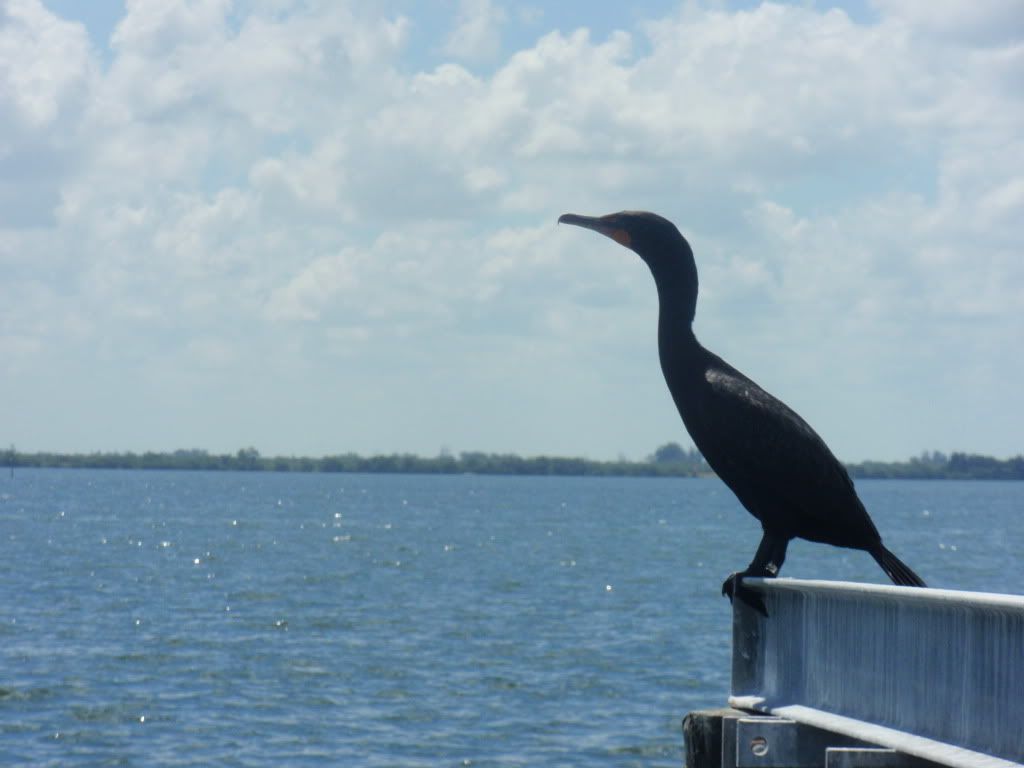 Someone spent some time making this mailbox look very Florida like!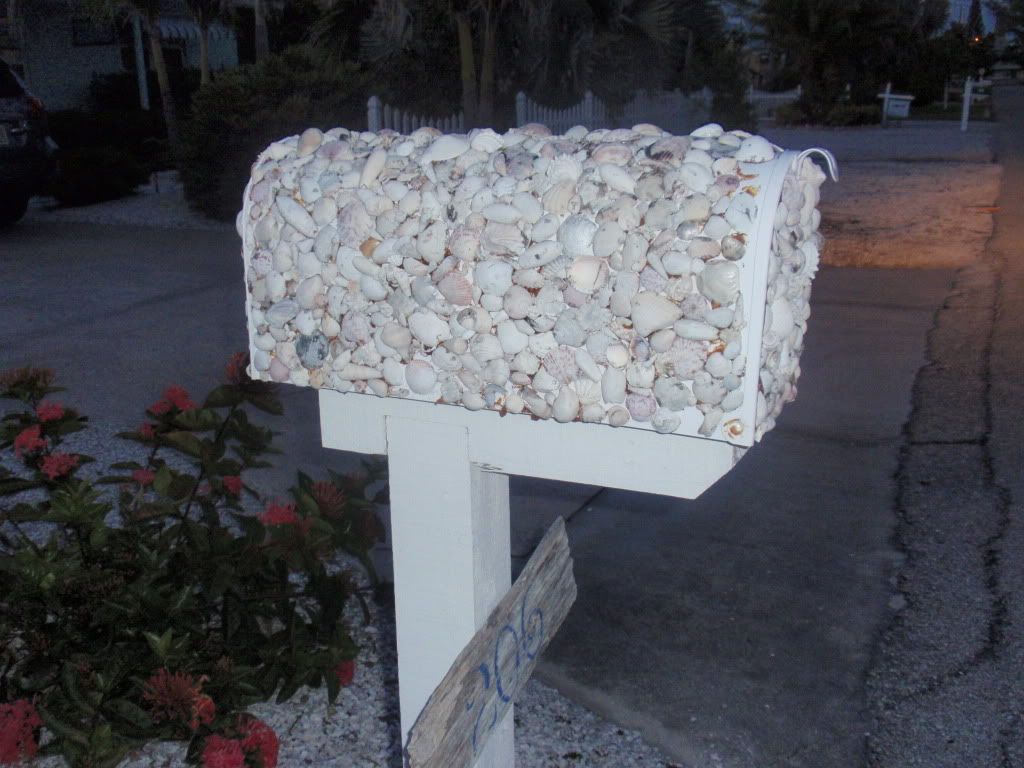 Thanks for looking.
Happily egging on my original large BGE since 1996... now the owner of 6 eggs. Call me crazy, everyone else does!

3 Large, 2 Smalls, 1 well-used Mini