Morning All:
Kathy decided today that she wanted to make oxtail soup...she called me while I was driving back from the Georgia Mountain EggFest to ask how to start & setup the Egg. She had already browned the oxtails on the stove and wanted to simmer the veggies & oxtails for 3 hours on the Egg (not wanting to get the house any warmer).
I talked her through adding a little charcoal and lighting the Egg with the MAPP torch...then once the Egg was going well, she called back to talk through the setup...not knowing for sure which pot she was using I first had her put the pizza stone on the middle level of the Adjustable Rig and the grid on top. She called me back a few minutes later to tell me the pot was too tall to close the dome, but she had figured out to lower the pizza stone and I had her put three copper elbows on the stone to set the pot on (for air circulation under the pot)...here is the final setup...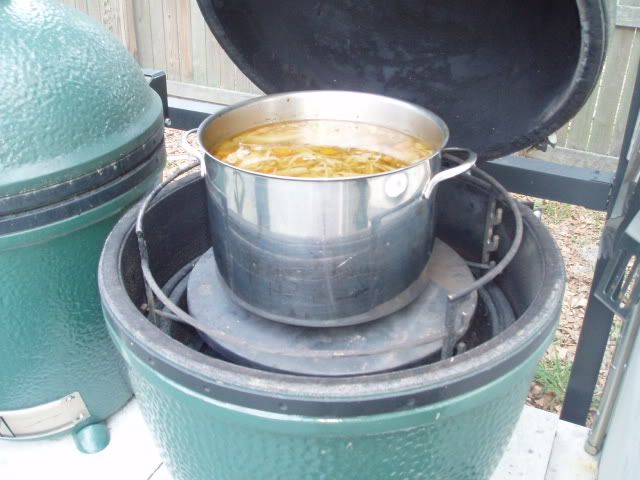 A shot of the veggies getting happy together with the browned oxtails under the veggies...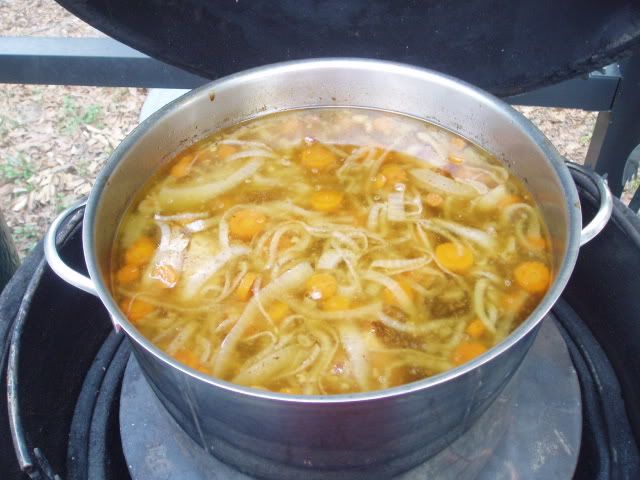 After 3+ hours she pulled the pot and removed the oxtails to strip the meat...one pic of the tails...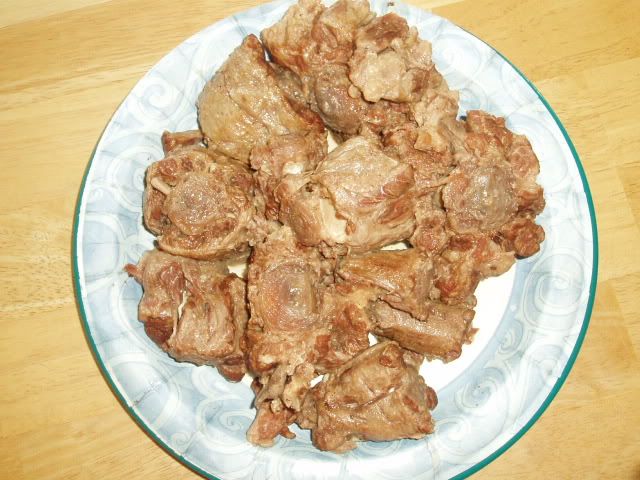 and another...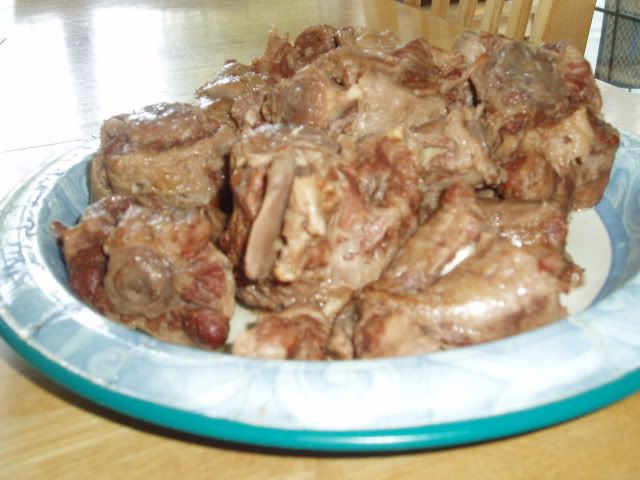 All of the meat from the bones...
Next the "special" ingredient ready to go in with meat & broth...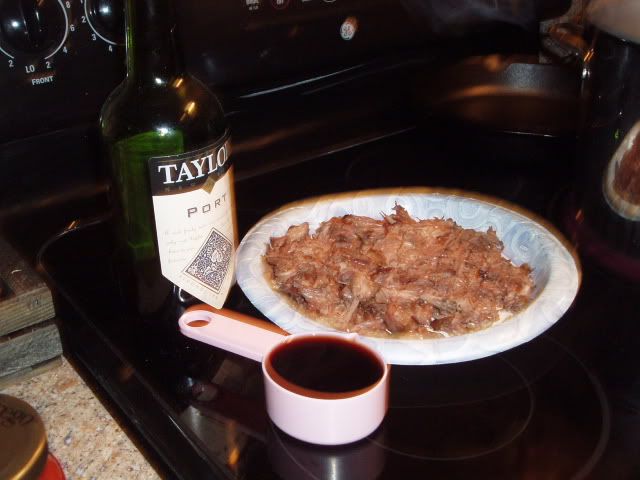 And the broth, nice and dark & rich...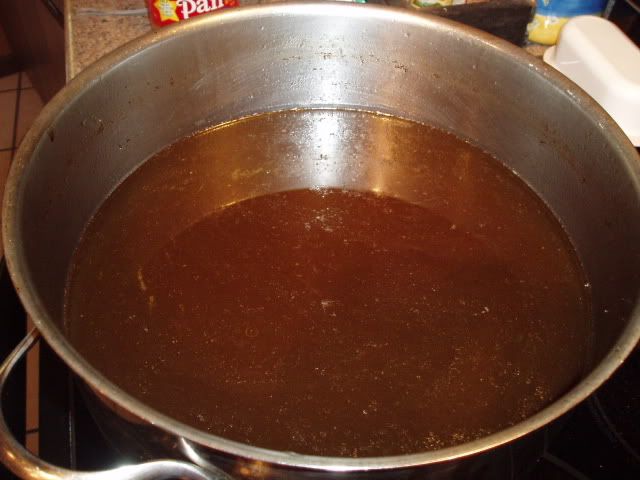 She then added some noodles and lentils to give it some body and served me up a fine dinner...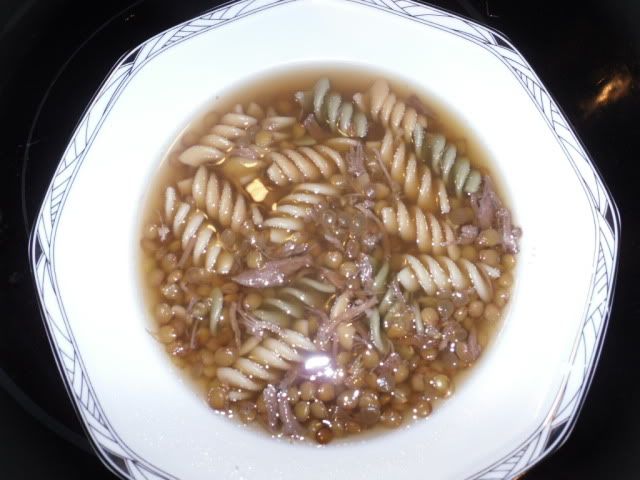 She has done a few cooks on the Egg in the past (when I was laid up after the knee replacement), but was her first try without me actually standing by...I'm so proud of her!
Have a GREAT day!
Jay
Brandon, FL