Recently I had reported finishing a 60 day aging of a 16# rib eye sub-primal which looked like this after removing from the DrybagSteak bag.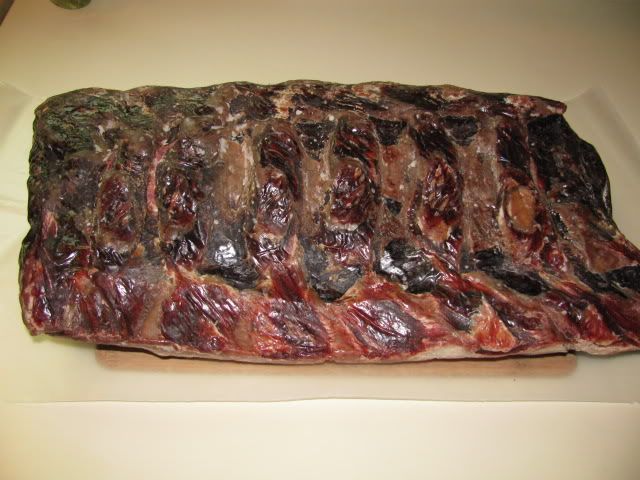 As promised here's my report from last night's superb meal - oooops I already gave away the results, didn't I? :laugh:
Well I selected this 3" chunk that weighted in at 1 pound 10 ounces.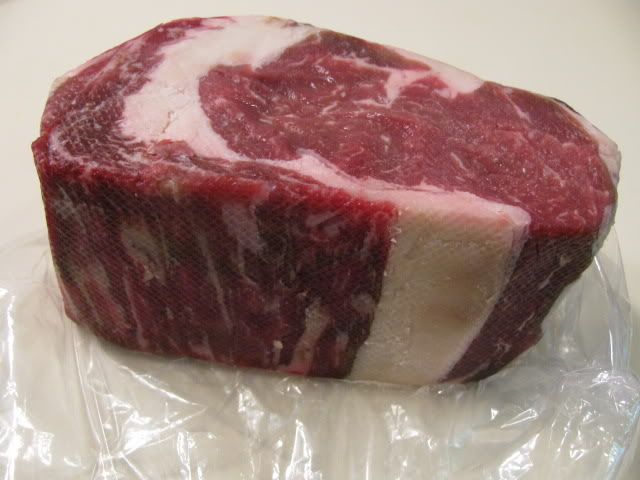 Then I hot tubbed it in 115° water in a small Thermos cooler for 75 minutes. Then after rubbing the meat with kosher salt and a favorite homemade rub I roasted it indirect at a 300° dome temperature until it reached 124° internal which took about 35 minutes. BTW when the meat went on it was 93° internal from the hot tub process.
At that point I removed the meat, foiled it and waited about 5 minutes to get my dome temp up to 550 and climbing and did a reverse sear until my Thermapen said the meat was 134°. Then onto the cutting board.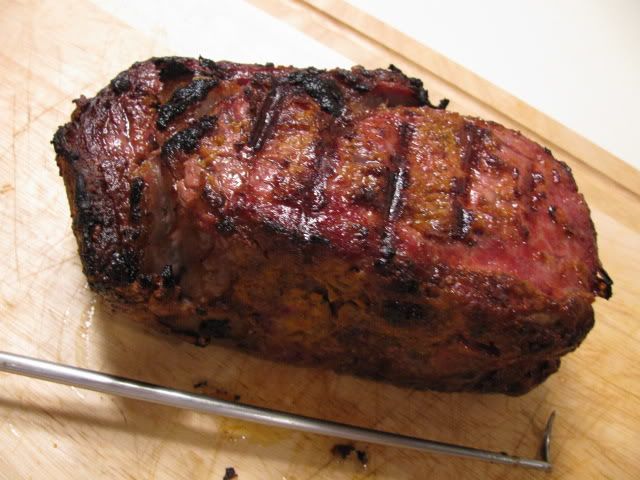 A sharp knife through the middle revealed these two tasty slabs were ready for our dining enjoyment and were they GREAT! Very fork cutting tender!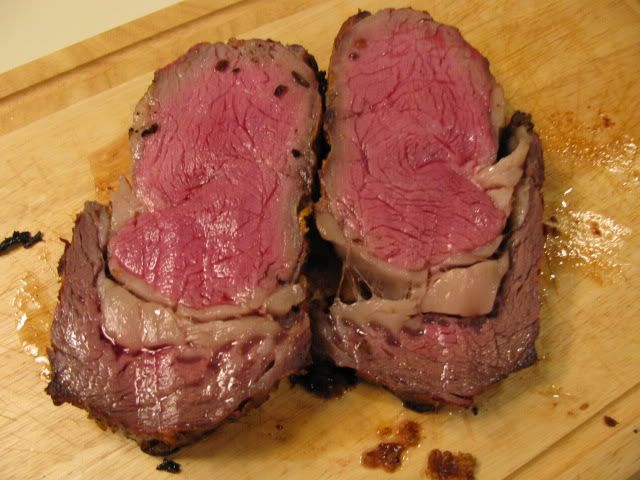 Heretofore I thought I was a 45 day snob, but now I'm a 60 day snob! :laugh:
L, M, S, Mini
Ron
Dunlap, IL
Re- gasketing AMERICA one yard at a time!