I have been remiss in not posting this sooner, but Fest hosting recovery takes a while! :laugh: (forgive me Misfit!
)
I was completely blessed at the Florida Fest with a hand delivered, and hand made custom Pizza Peel, made by our very own forum member, Misfit! Absolutely beautiful and incredible craftsmanship, this Tiger Maple peel is almost too beautiful to use! ("Almost" is the key word here!
) So once recovering a bit, I had to put her to work!!
First...the gorgeous peel! Awesome lines in the wood, which was obviously carefully selected!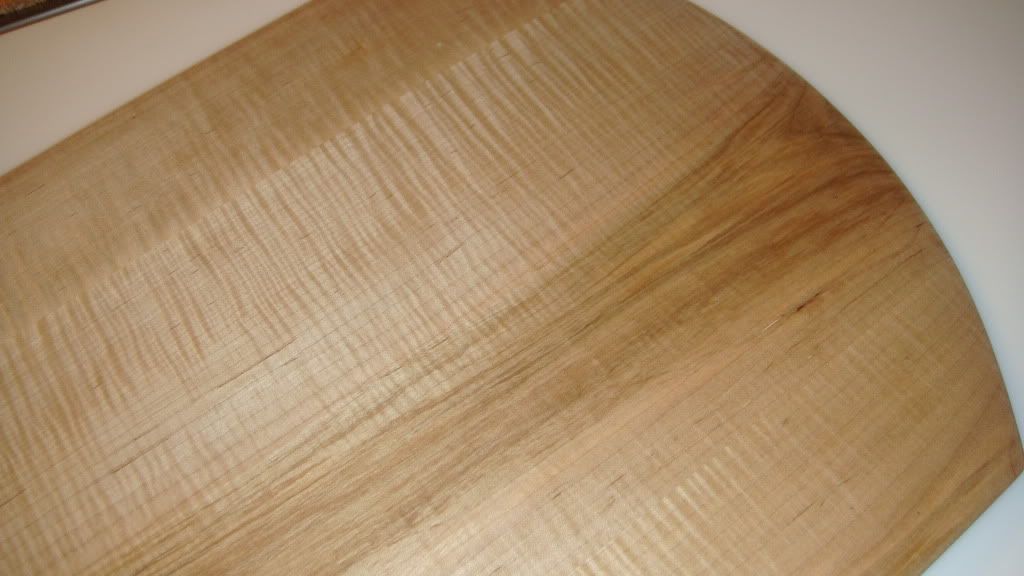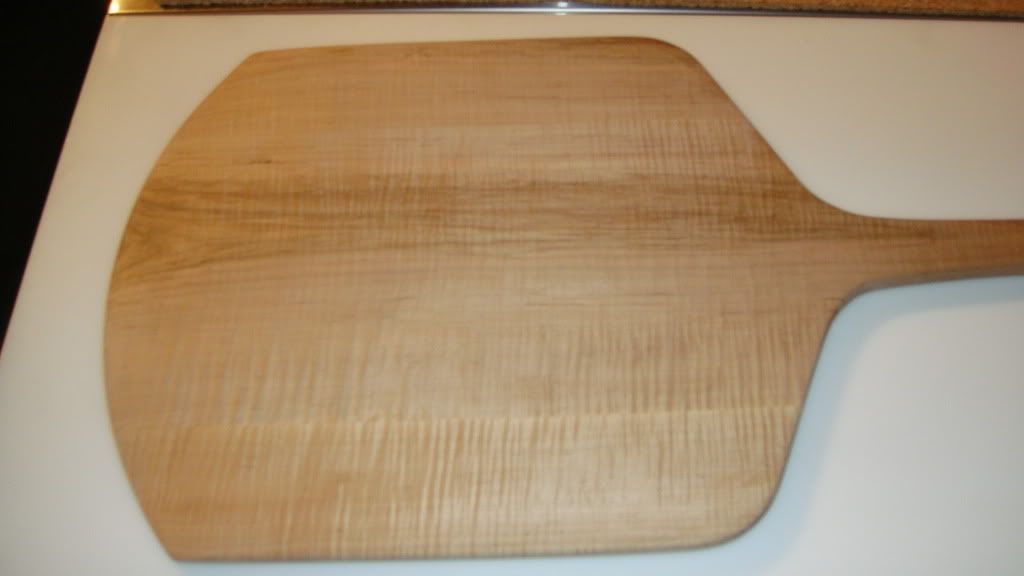 Is this gorgeous, or what??? :laugh:
So not wanting to keep a Ship in the Harbor, when she should be to sail...I put her to work!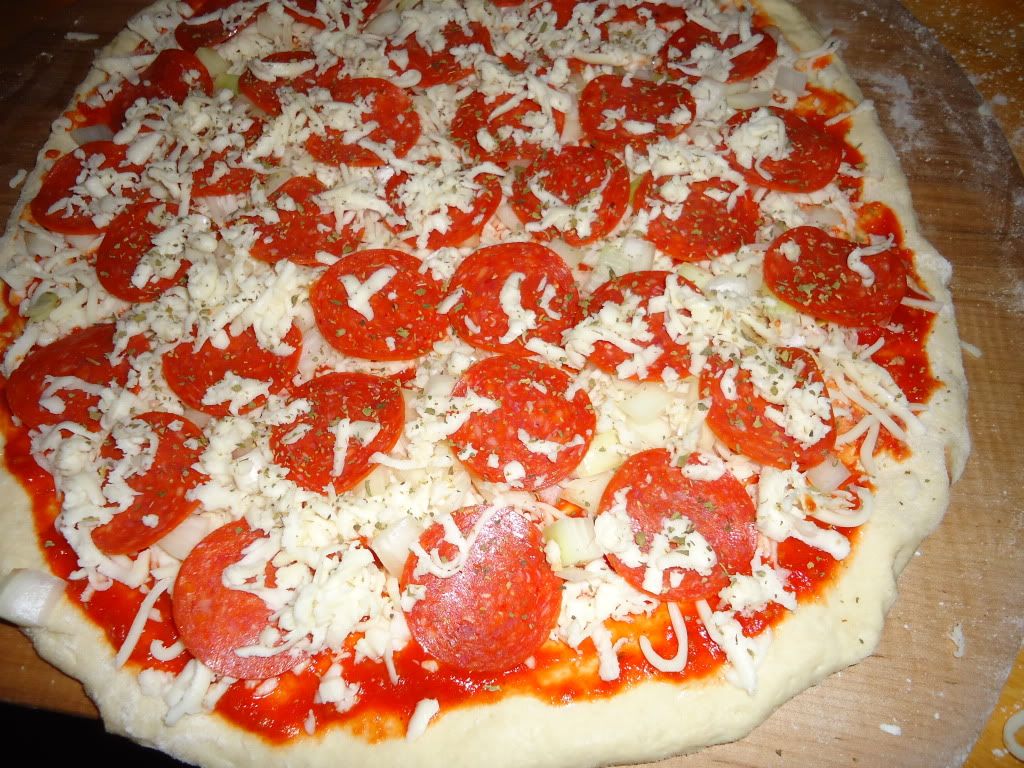 First a pepperoni and onion...onto the 550* egg she goes!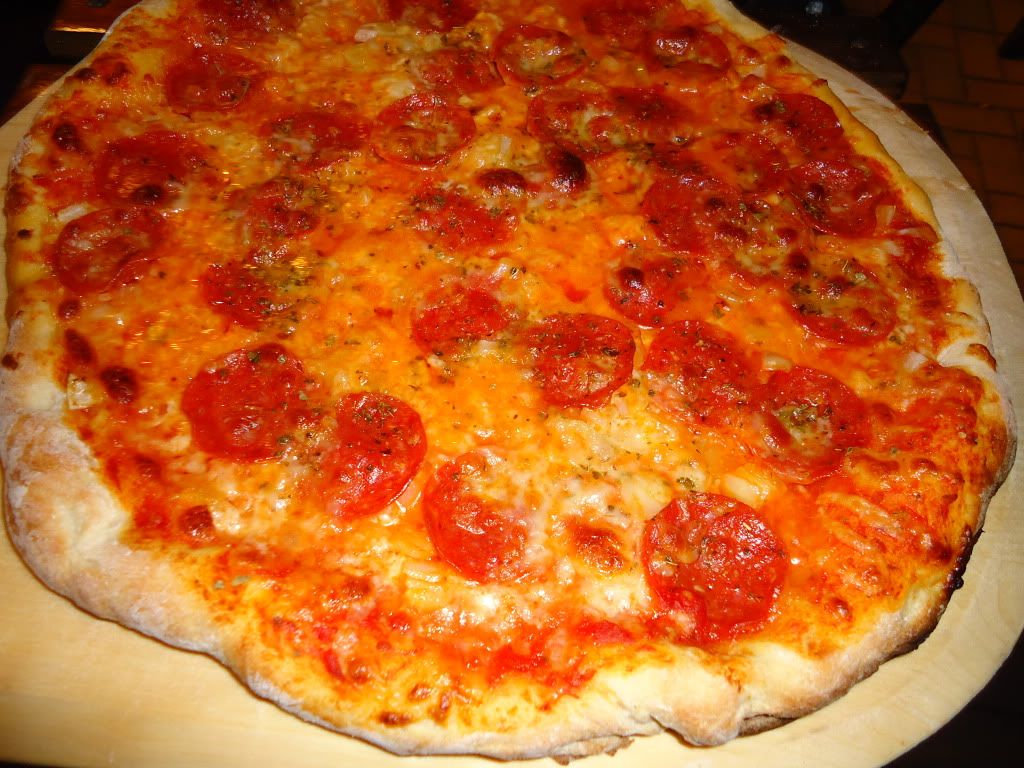 Nice crust...(and couldn't bear the thought of cutting on the beautiful peel...this is my cheapo mass produced store bought..
)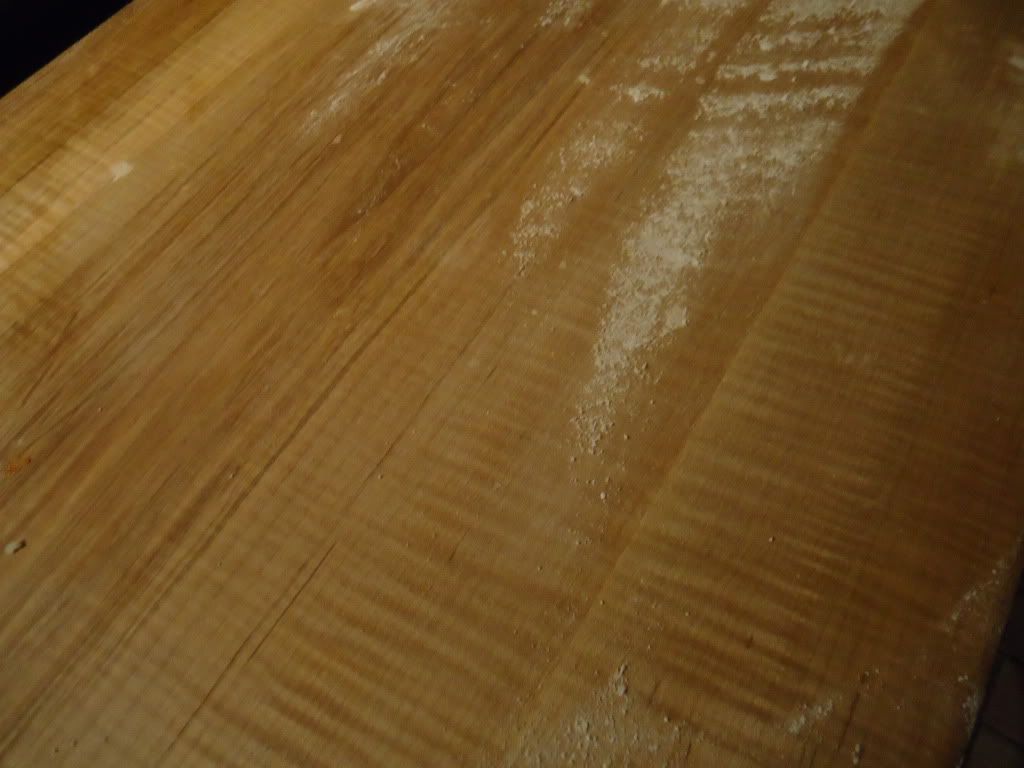 She's broken in now...
Next, the traditional (and my fave) Margherita Pizza...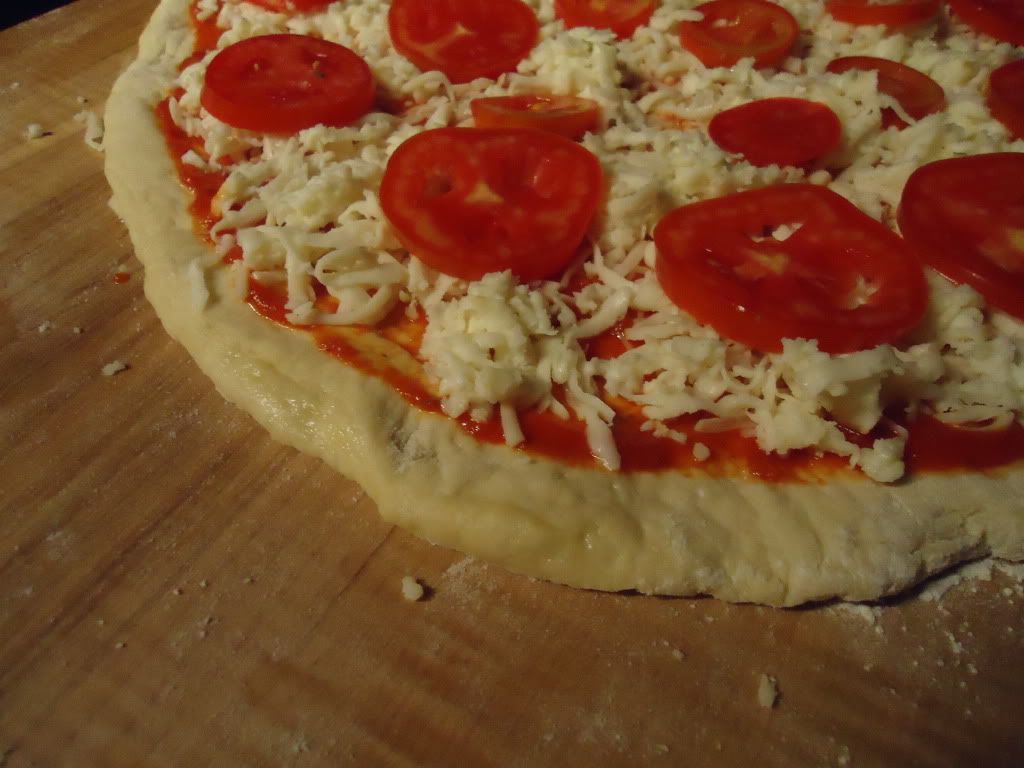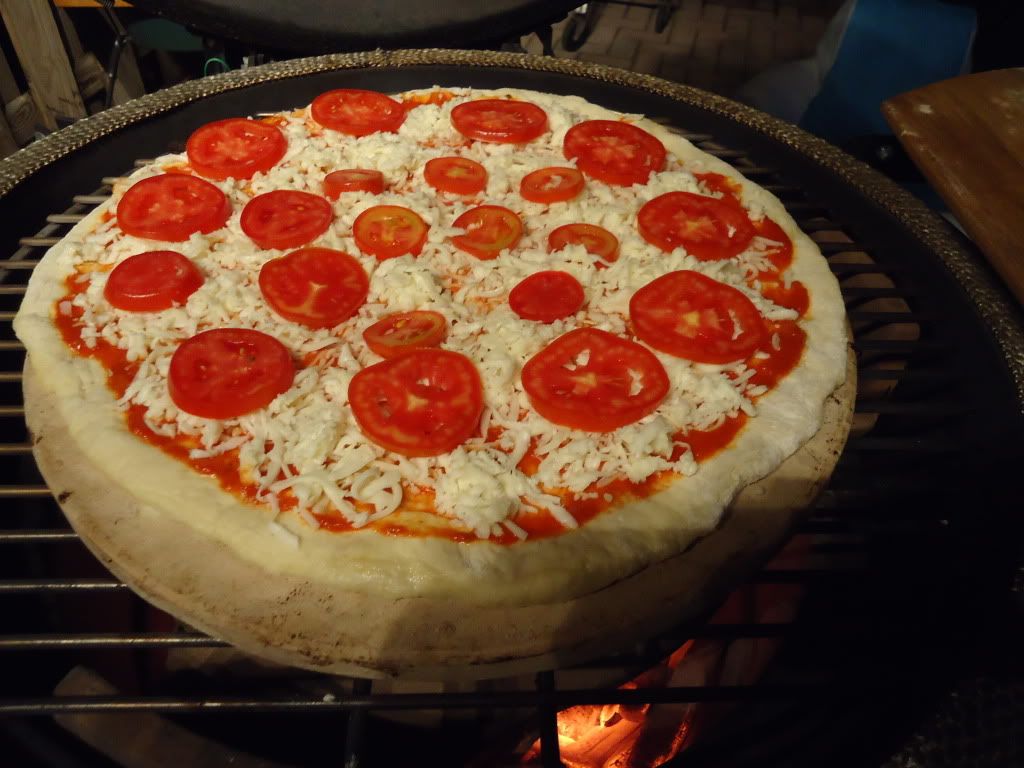 Getting happy on the Egg! Tomatoes were from the garden, so some Roma, Some Beefsteak...(that's why the difference in sizes!)
All done...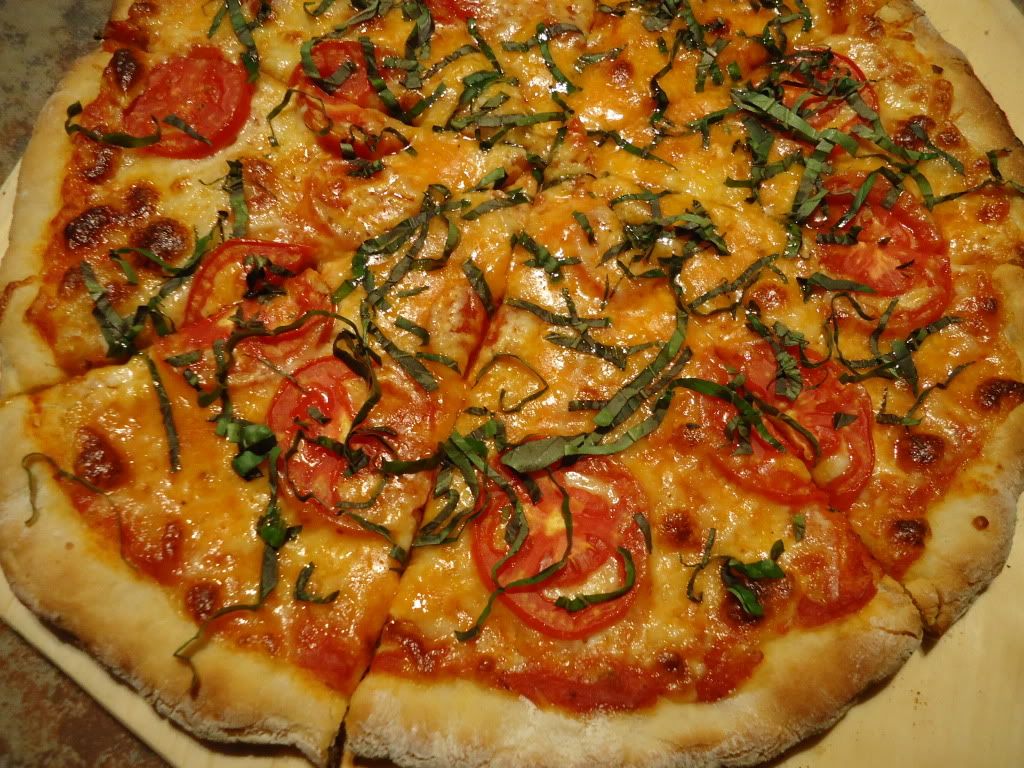 Topped with Fresh Basil from the garden, too!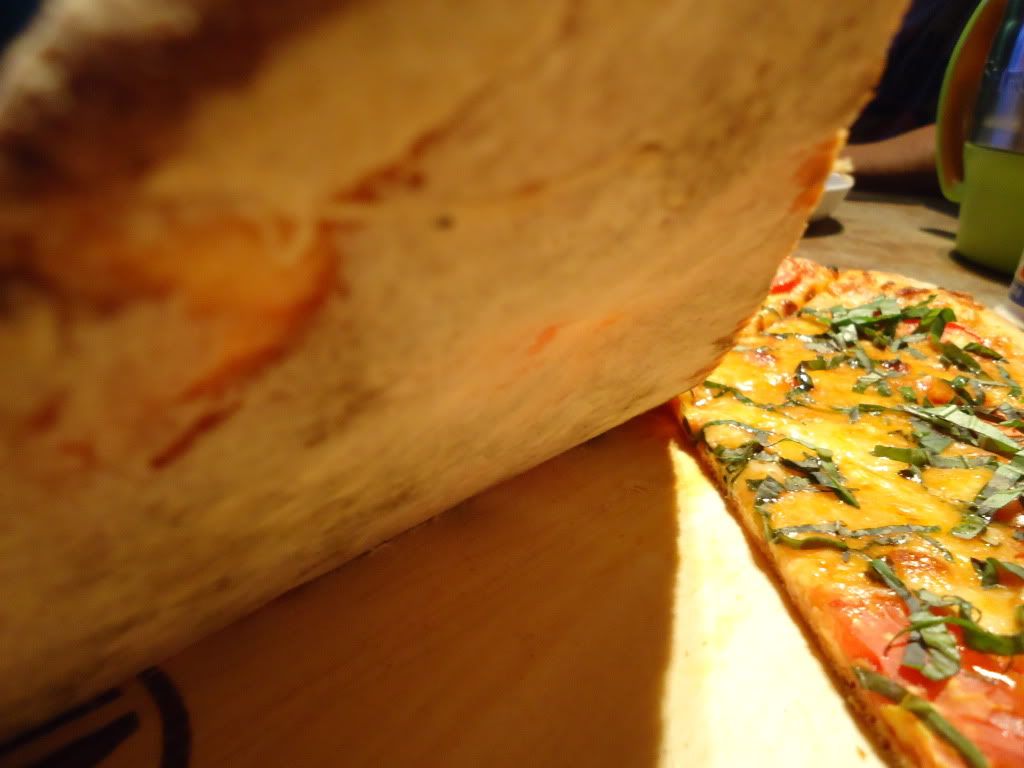 Very happy with my crusts now for the last several attempts! Nice and thin, crisp with a 'pull'. (Again, after pic taken on the cheapo store bought peel...I just couldn't make myself mess up the pretty one!! :pinch: )
I am a convert from the Platesetter Legs down, feet, and pizza stone, to Bobby Q's suggested method of Platesetter legs UP, grid, then stone! Much more evenly heated stone, and great results every time! Thanks Bobby Q for that tip!
And truly, a very special "Thank You" to Misfit (Ed)!!!! Your peel is in good hands, it is very appreciated, and you do beautiful work!! She will be treated with respect, and properly cared for!
Thank you SO much!
For those of you who attended the Florida Fest, Misfits peel was on display near the Main stage. Hope you had an opportunity to see it! He is willing to take custom orders as well! From what I understand, he made two peels when he constructed mine, and the 'sister' is available! :laugh: I may snag it for family!
Thanks again Misfit! Hope I did her justice!