What will I do with all this pork?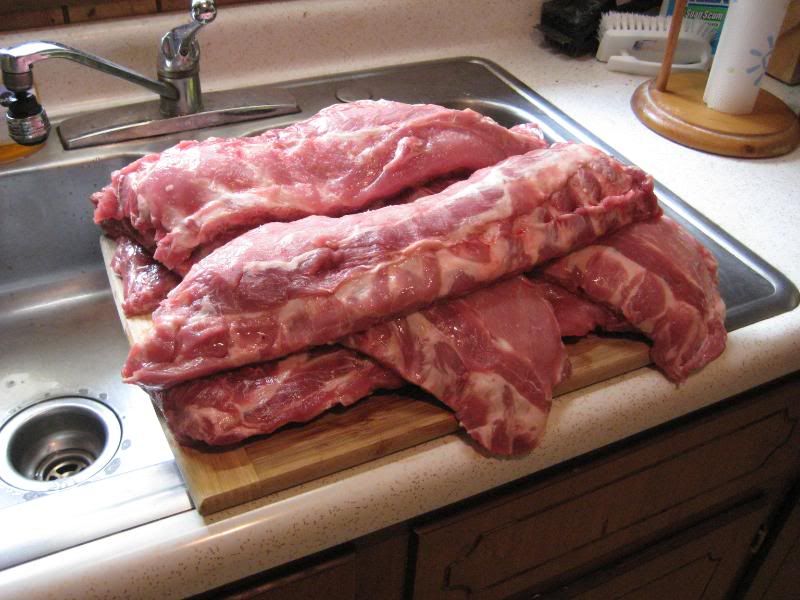 Why, I think I'll cook it!
Let's pull the membrane off... (rear off, front still on)
Six racks membranes off ready for rub!
Let's slather (I like that word
) the ribs with mustard... (only showing half the total here)
And then coat them with some Mr. Jinxy's Super Crazy Pork rub...
Now let's put all six racks (12 pieces total) on the egg!