Well duck season is in full swing down hear in Arkansas and the ducks are hear for the 1st time in about 10 years. Was a cold 23 degrees yesterday morning when me and my Dad went. 73 years old and loads the boat up and heads to the river every day of the 60 day season cept Sundays. Only killed 8 yesterday. Kill a 12 duck limit today but it was nasty 38 degress and rain. Did a mess of them up yesterday but first some pic.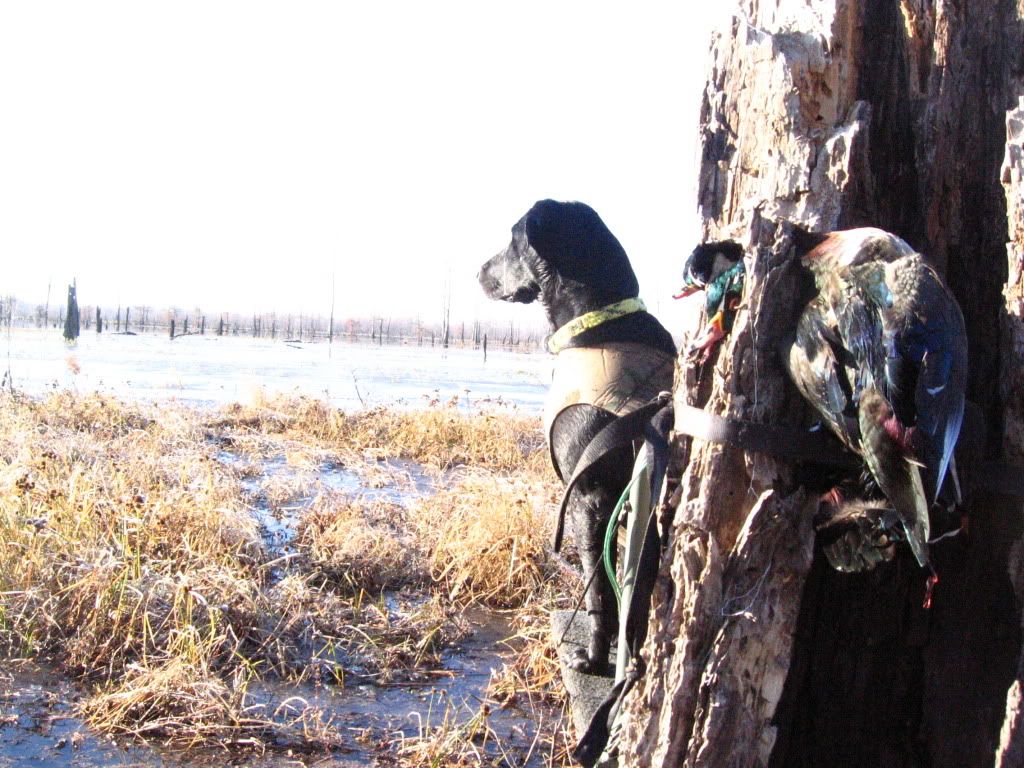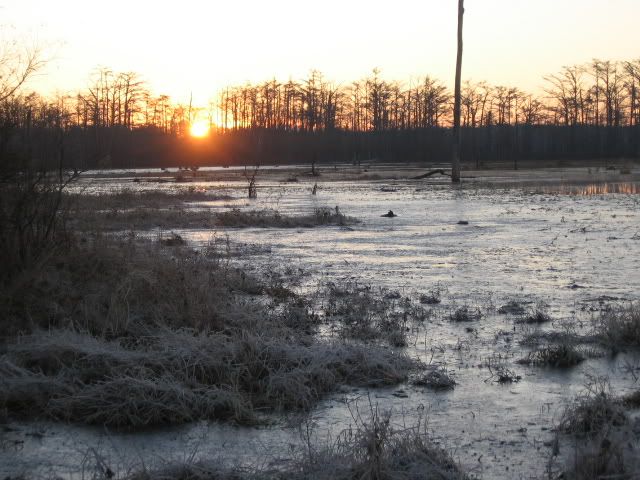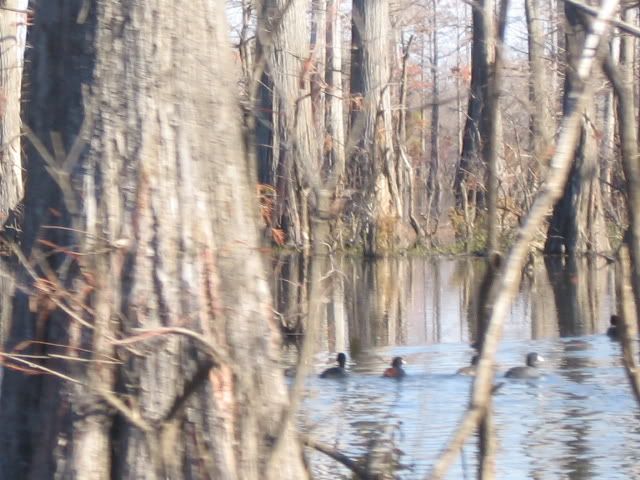 Now to be a official J.L post...the raws: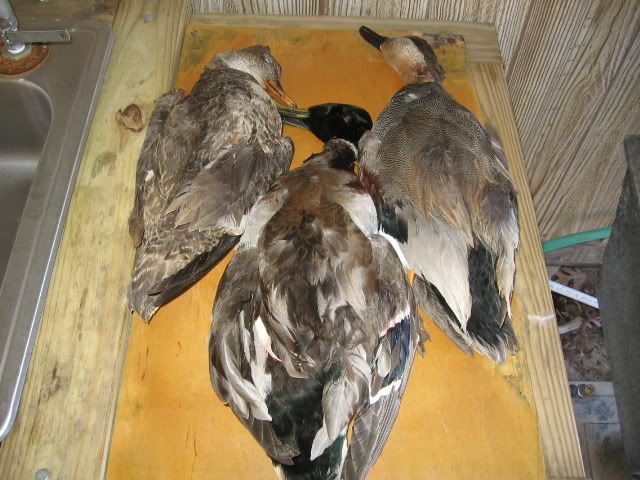 Breasted them out and soaked in a brine of 3/4 cup salt, one cup sugar and a quart water for 2 hours.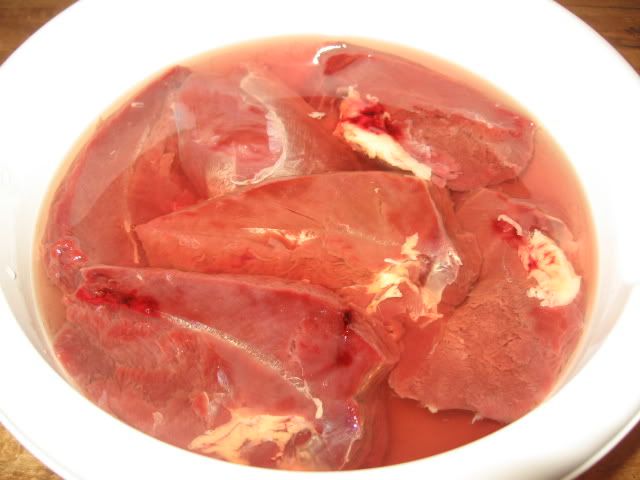 Wapped in bacon and jellepeno slice inside.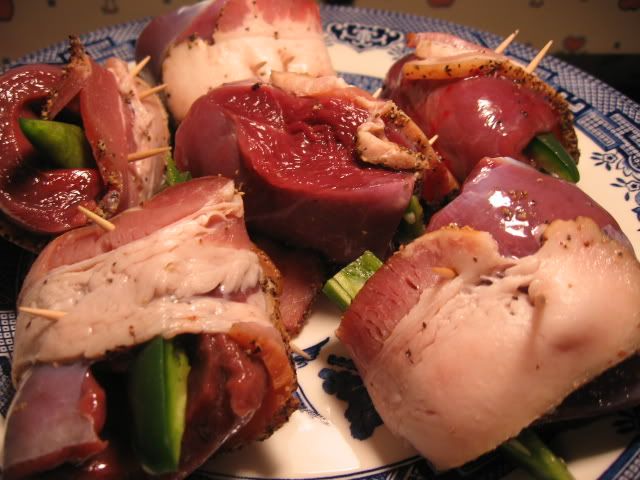 Wife doesn't eat duck so I fixed her a ribeye.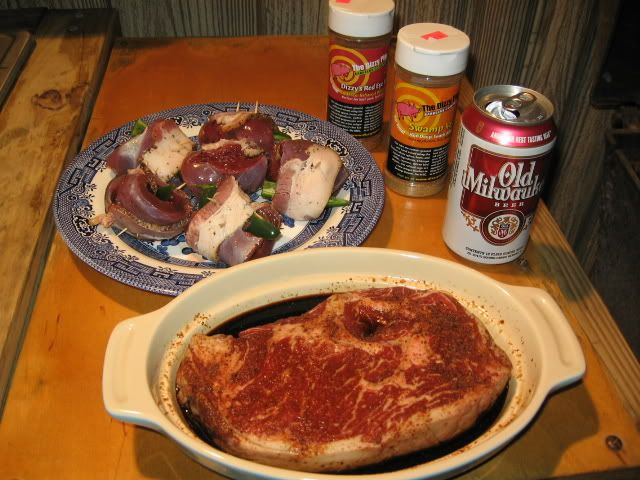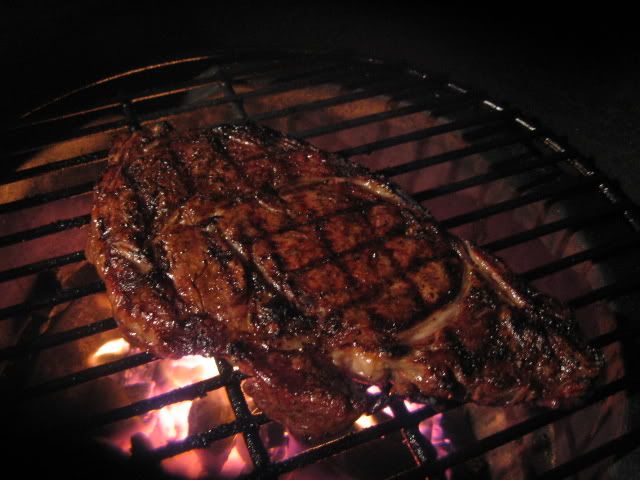 Cooked the duck at 275-300 direct with presimmon for about 20 min. or so till meat was firm.
Was cold Egging outside so Auron brought a log for the fire.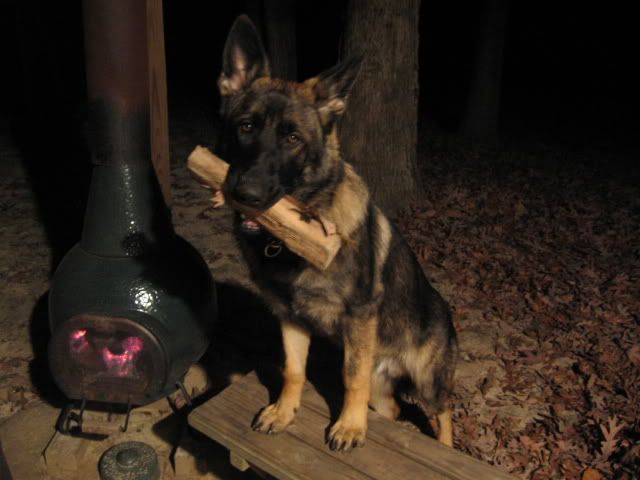 First time to brine duck but will not be the last. Excellant!