Bought two of the four pound bag of frozen wing segments st the local supermarket. Since they come in the zip top bags added some EVOO and a chipolte lime seasoning and shook well to distribute. Threw them in the grill pan frozen and smoked over hickory and apple chunks. Went 2 hours at about 300 and bumped up to about 400-450 for another 2 1/2 hours, stirring every half hour after temp increase so that they all had a bit of color. This is the end result: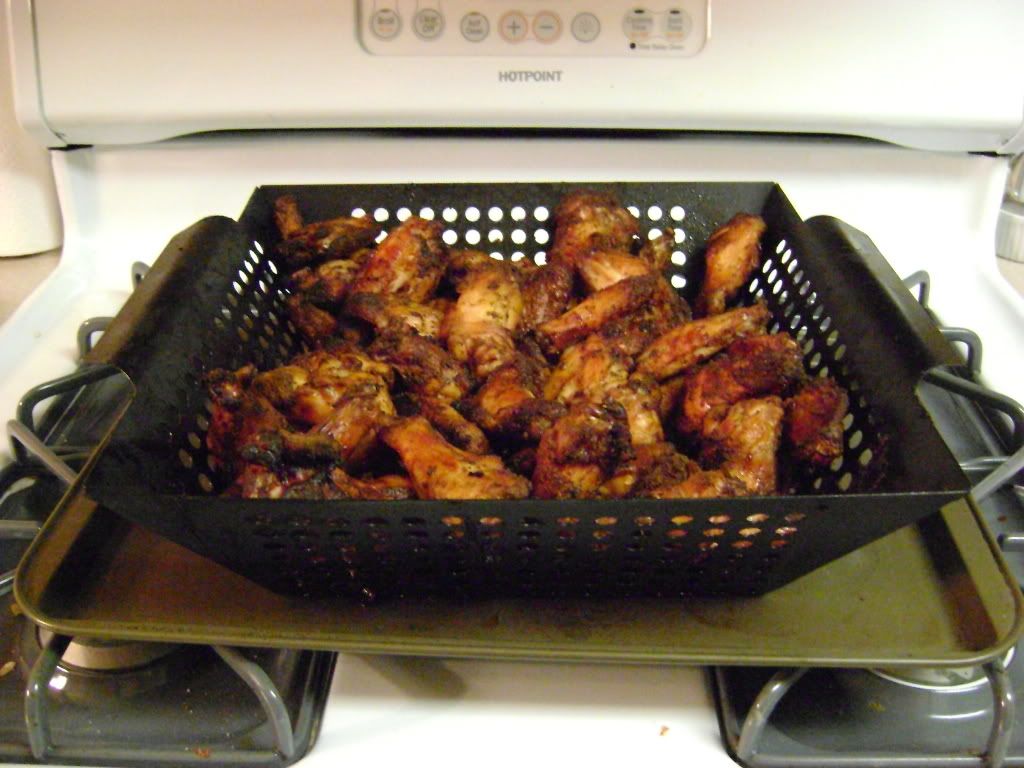 Drizzled with buffalo sauce and enjoyed!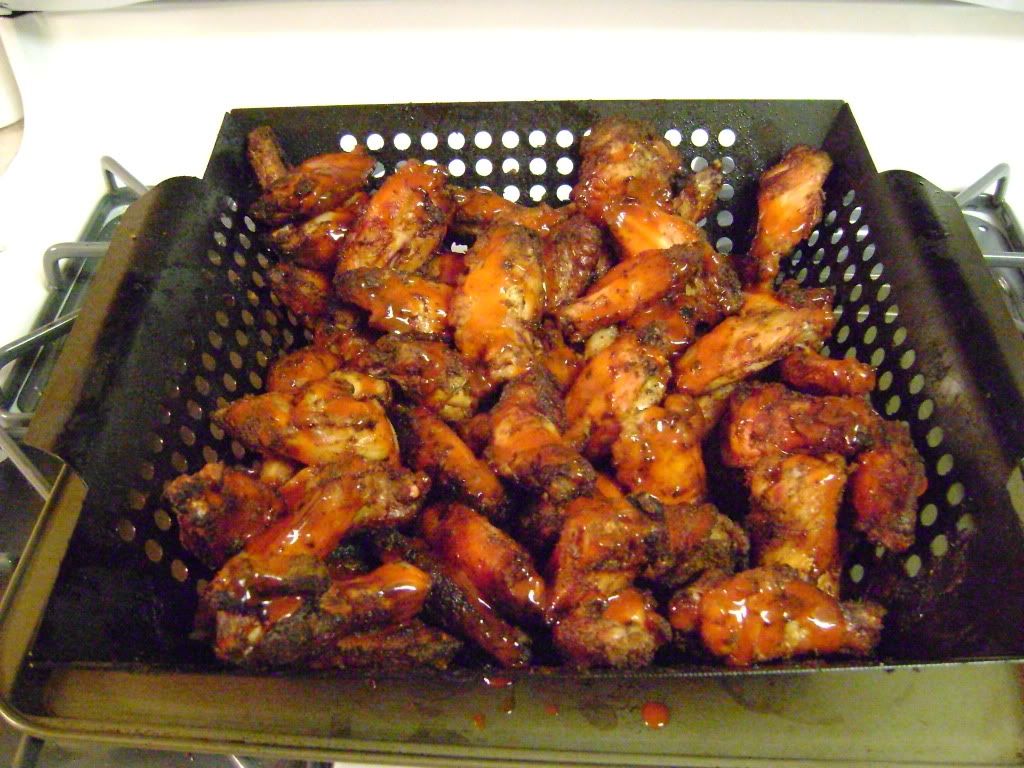 Might try to push it to 3 bags next time as they really went over well. Just need to remember that not everybody has the same heat tolerance as I do. There is no ranch dressing, carrots, celery (or beer) left in the fridge!