Well, now I've done it. Smoking the pork took my usual green chili over the top!!! Seriously wicked delicious!!
So you all saw the pork on Sat. morn. (if not find it cause it's pretty)
Start with onions, saute.
Add chilis and garlic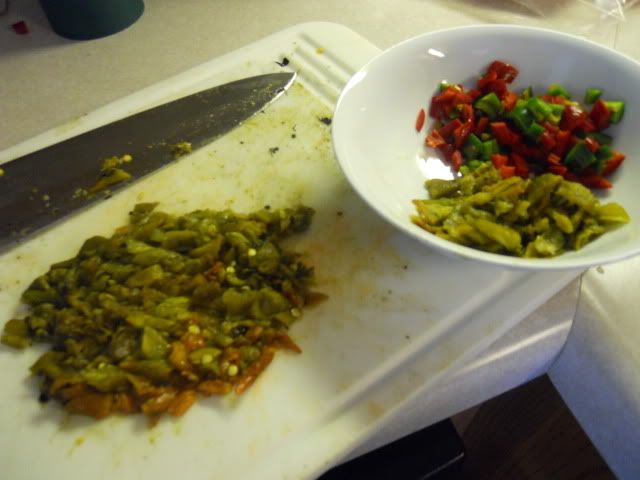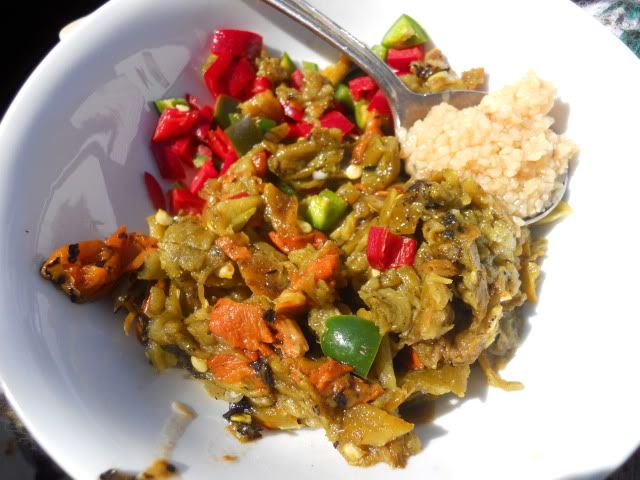 A few tomatoes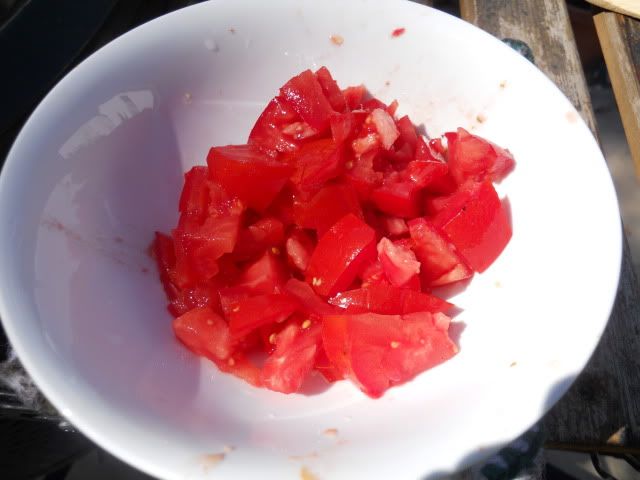 a few more for good measure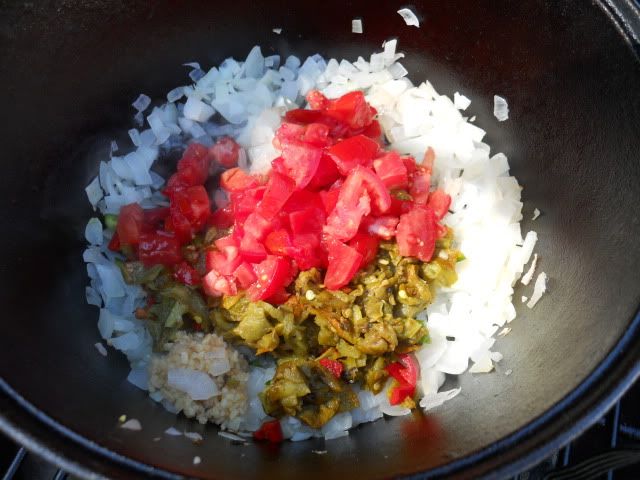 add pork and almost half cup flour. Brown that for a bit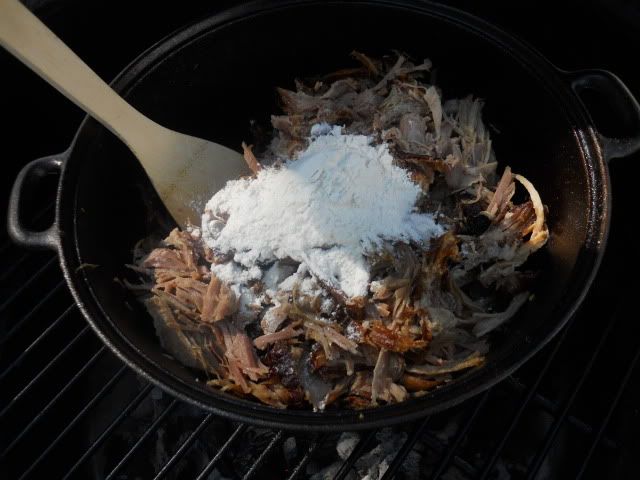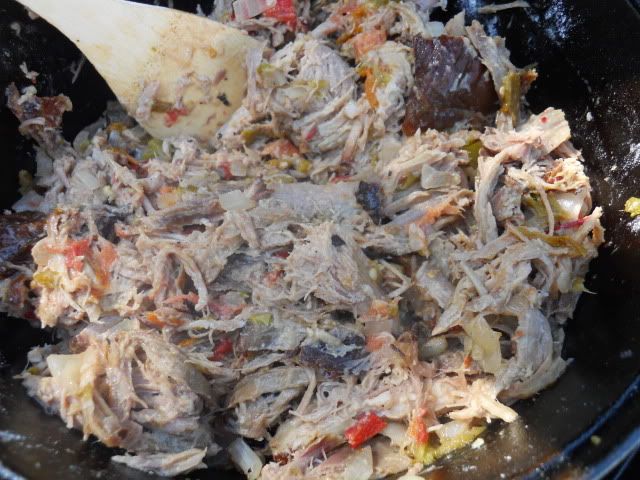 Add water, oregano and a dash of chicken base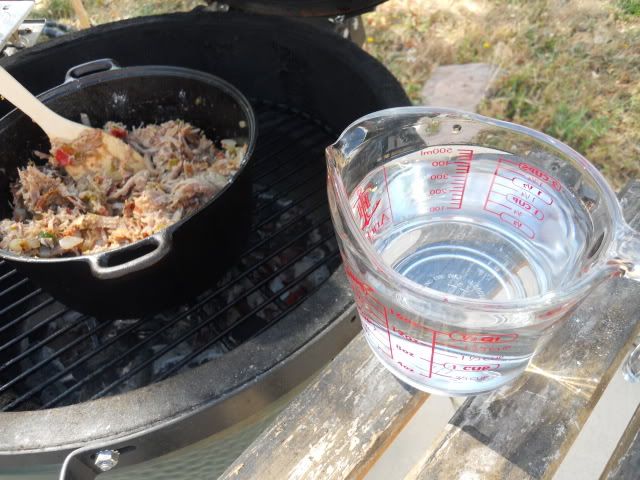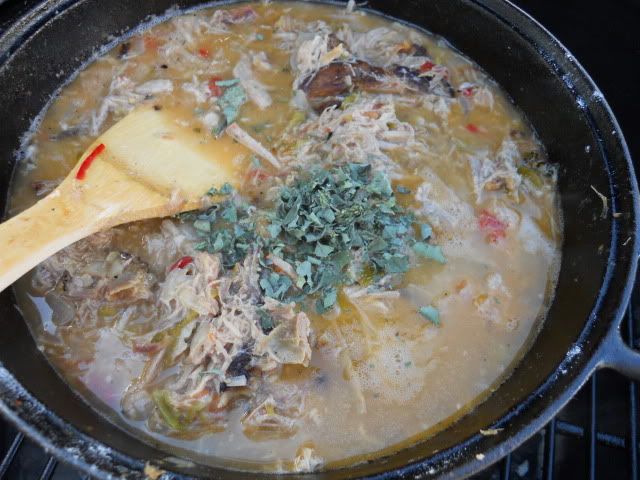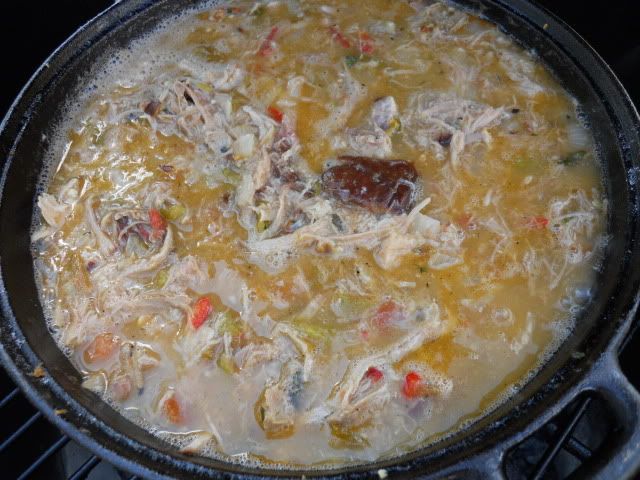 Let it do it's thing for an hour or so. Beans are almost done.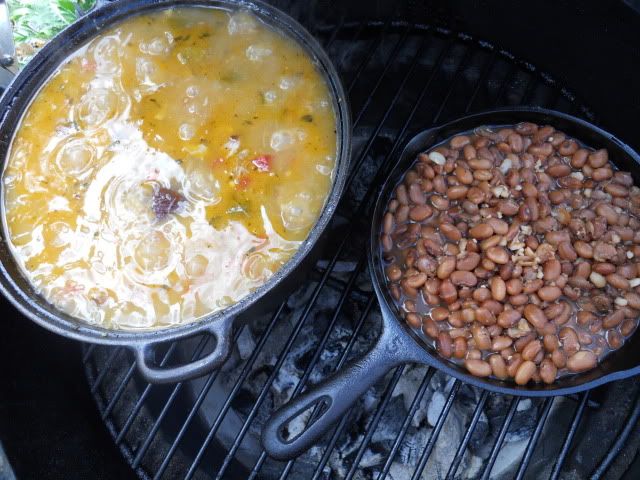 Semi smashed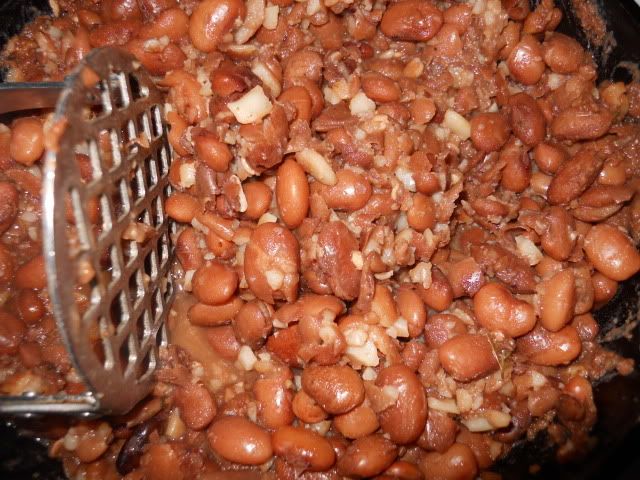 Plated.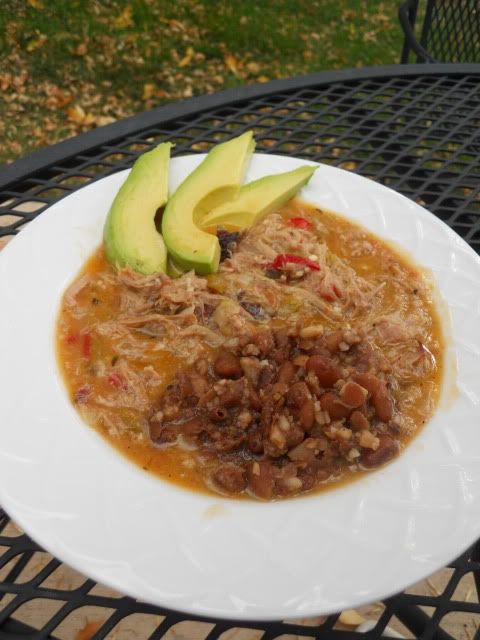 So dang good!!
Welcome fall!!
Molly
Colorado Springs
"Loney Queen"
"Respect your fellow human being, treat them fairly, disagree with them honestly, enjoy their friendship, explore your thoughts about one another candidly, work together for a common goal and help one another achieve it."
Bill Bradley; American hall of fame basketball player, Rhodes scholar, former U.S. Senator from New Jersey
LBGE, MBGE, SBGE , MiniBGE and a Mini Mini BGE