Morning All:
On Tuesday (yeah, just now getting around to posting) EggHatter decided she wanted to bake some bread. So while I was at work she mixed up a couple of different kinds. I got home about 4:00pm and fired up both Large Eggs while the dough was in a rise period. The first type we did was a Whole Wheat Molasses...we were a bit rushed with this one as we had to be at Toastmasters at 6:30pm and with bread taking 30 to 35 minutes to bake and not putting it on until 5:45pm it didn't rise as much as we would have liked...here is one loaf on the Egg...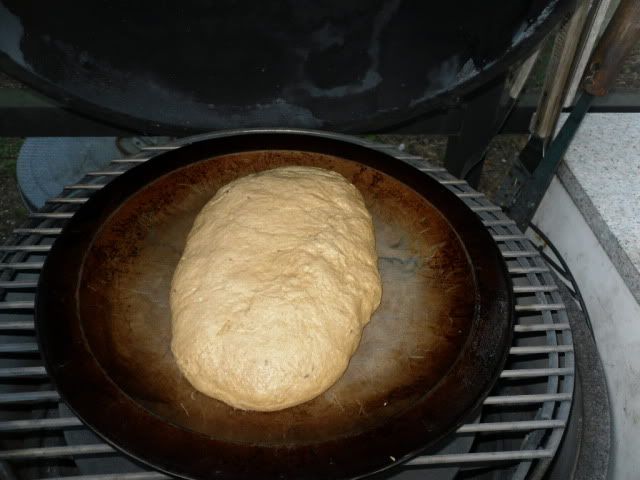 When it came off Egghatter brushed on some butter...the one on the right buttered, left getting happy...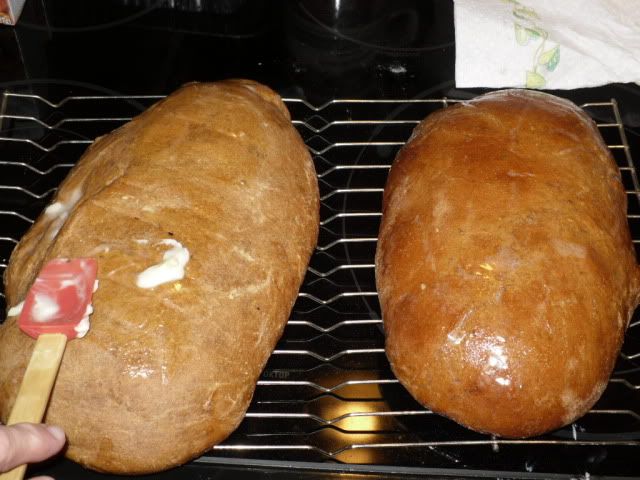 Immediately took off to our meeting so we didn't slice it until later (really wanted a slice while hot, but not to be)...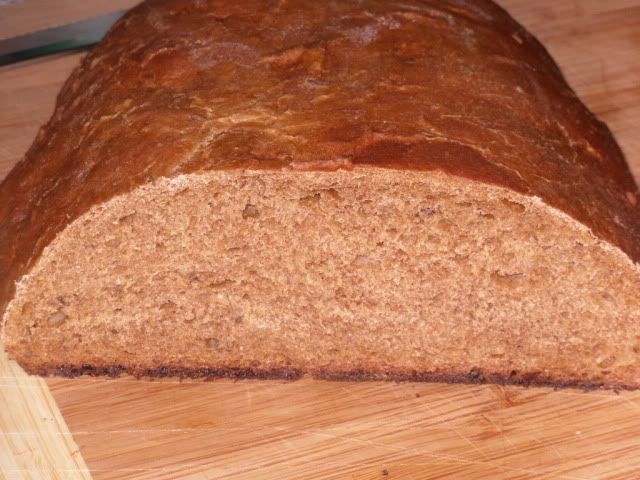 Once we got home (I had left the Egg vents slightly open so could heat back up quickly) on went the other loaves...this one is Russian Black Bread, a rye bread...on the egg...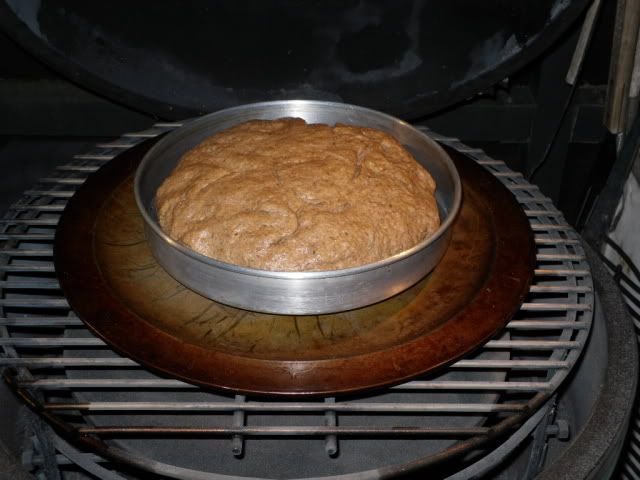 Both on the cooling racks...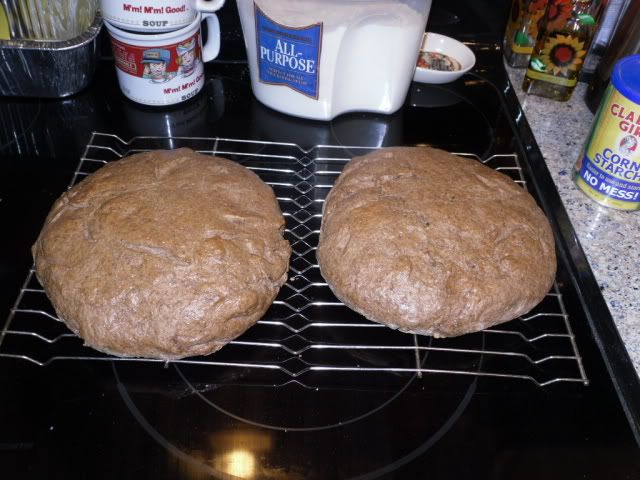 and a slice from this one...a much denser bread than the first one...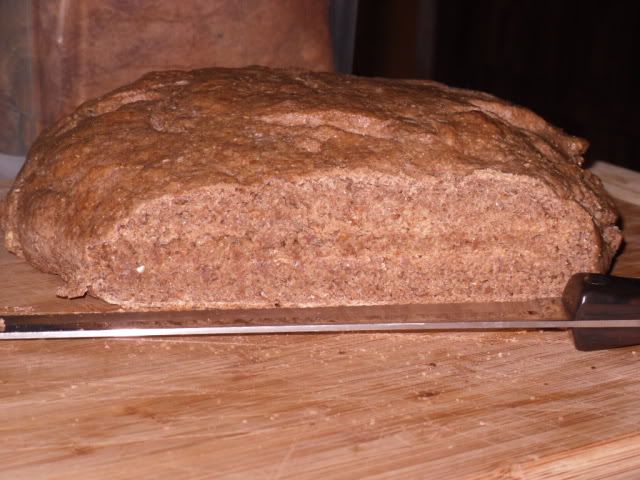 Next time hopefully we won't be so rushed, but these did turn out fine.