I was in a hurry tonight to make up some sauce.I tried Hunt's Fire roasted tomatoes.They do not use any sauce or paste in the product.Just tomatoes.
I used
one can tomatoes drained and save the juice
First cook the items below
1 tbs olive oil
1/4 tsp basil
1 clove garlic mashed
1 tsp sugar
dash of salt and pepper
Put oil in non stick small skillet and saute garlic and basil till done.
Then add the drained tomatoes and and juice and cook down for 10 to 15 minutes.
This was after 12 minutes.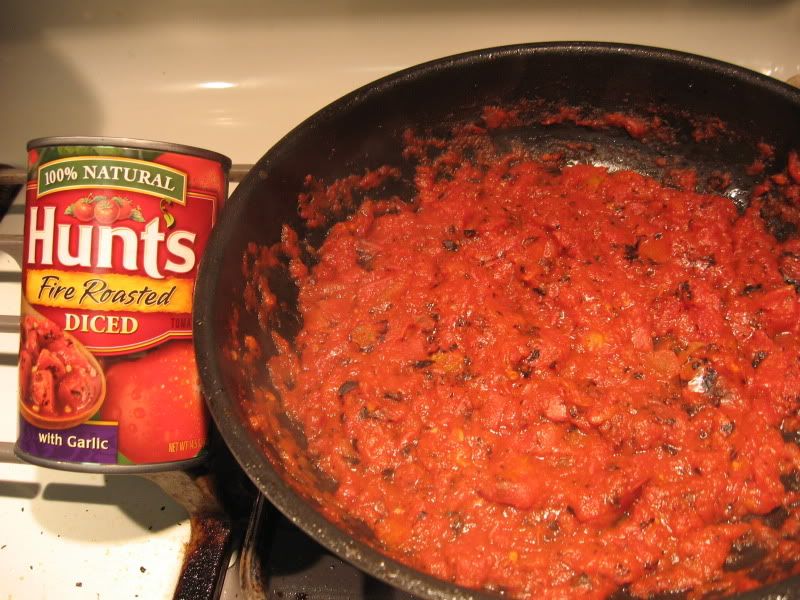 Let it cool down before you put it on your dough and I find that if you rub a bit of olive oil on your hands then lightly spread it over the top of the dough it will help prevent the dough from getting to much moisture in it.
Have fun.
Was not bad for a quick off of the shelf fix.I think that I like it better than Fratellies sauce.Because this is chunky and I love chunky.