A few nights ago a few eggers posted about drilling a hole in the dome to add some thermocouples and such. As I had a defective dome lying around, I volunteered to do some experimentation.
Photo of broken humpty. I used the piece on the right for this experiment. I have the otherside too if you need me to try something else.
First I grabbed a standard 3/8" Drill and chucked up a 3/16" masonry bit.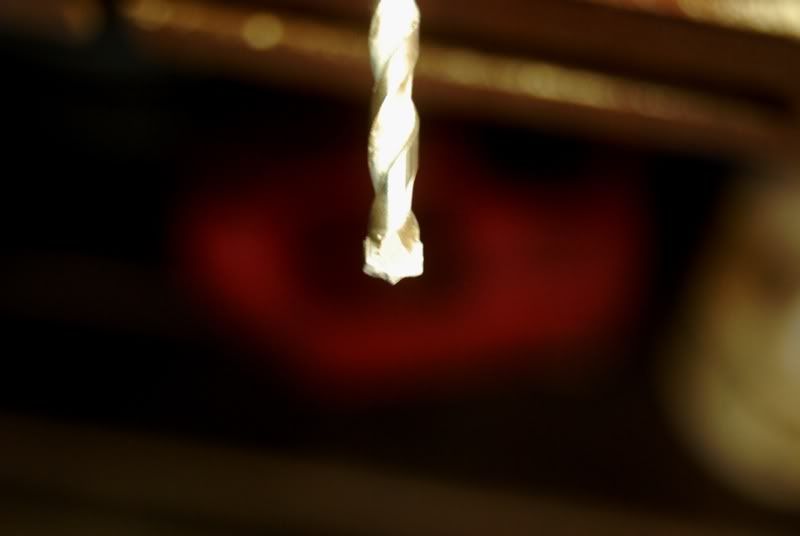 I also grabbed a Dremel tool and loaded it with a ceramic cutting stone. For those of you who have one it's the little green stone shaped like a cone. I don't have a photo of it as it came apart during the drilling. In other words DON'T USE A DREMEL, with this type of bit.
Now on to the holes. The first hole (the one on the left) was drilled using low speed through out the whole process. IMO it caused a little too much chipping of the ceramic glaze.
The second hole (second from left) was started with the Dremel didn't go even a half inch into the dome before the stone came apart.
The third hole was drilled using high speed throughout the whole process. IMO this is probably made the best looking hole.
The fourth hole was made using high speed to start and then low speed to finish up.
Pressure throughout the tests was average. I certainly didn't have to press really hard, sorta let the drill bit do the work.
All four holes
Hole three and four
Inside of dome (Note: Picture is reversed. First hole is on the right) Not much break out on the back side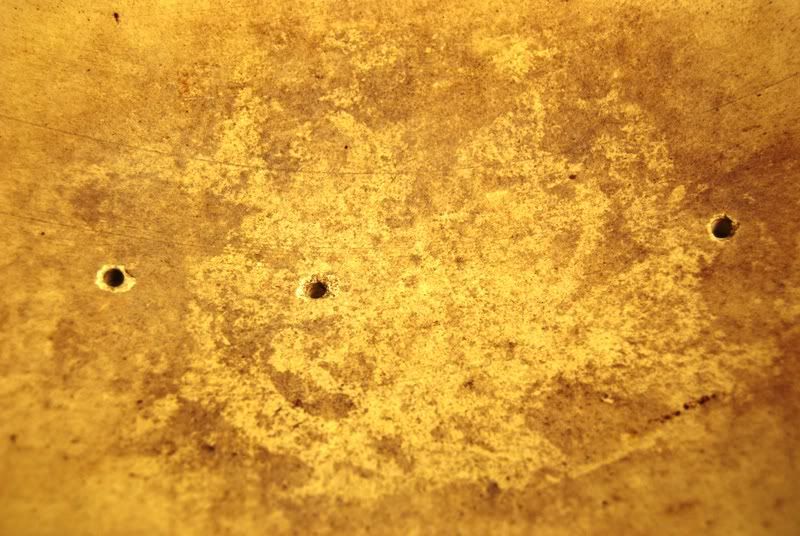 After this drilling am I willing to drill a hole in my cooker. Probably not. Not sure what this will do to the warranty. Are you going to completely ruin your egg by drilling a hole in it. Definetly not. Just take your time and everything will work out right.
If anyone has any questions just let me know and I'll try my best to answer.