We landed in Zurich Switzerland yesterday. In an utterly packed flight over I was able to get a few hours of sleep. We got to out hotel, took a good one hour nap and then headed out for our fondue fix. Of course we could not decide what to get, so we got two different types.
From there we went to to our first Christmas market. This one was small, but it had a singing Christmas tree. Not that that tree sings, but a different group on it sings every night. When we were there a children's choir sang. The singing, the full belly, the sipping of warm gluhwein -mulled wine - and the scent of roasting chestnuts and almonds was magical. It was a great start to get us in the Christmas spirit.
As as we moved on, we got tired, but there is always room for a snack right before bed - raclette. Raclette is small baked potatos cut to bite sized pieces then hot bubbling cheese poured on top then sprinkled with paprika. Traditionally it is served with pickles and pickled onions. It did not suck.
Off to bed we went.
This morning we walked around the city some before the market opened. They present everything perfectly here. Some random pictures:
We went to the main Christmas market at the train station as soon as it opened. Or so we thought. It was already busy: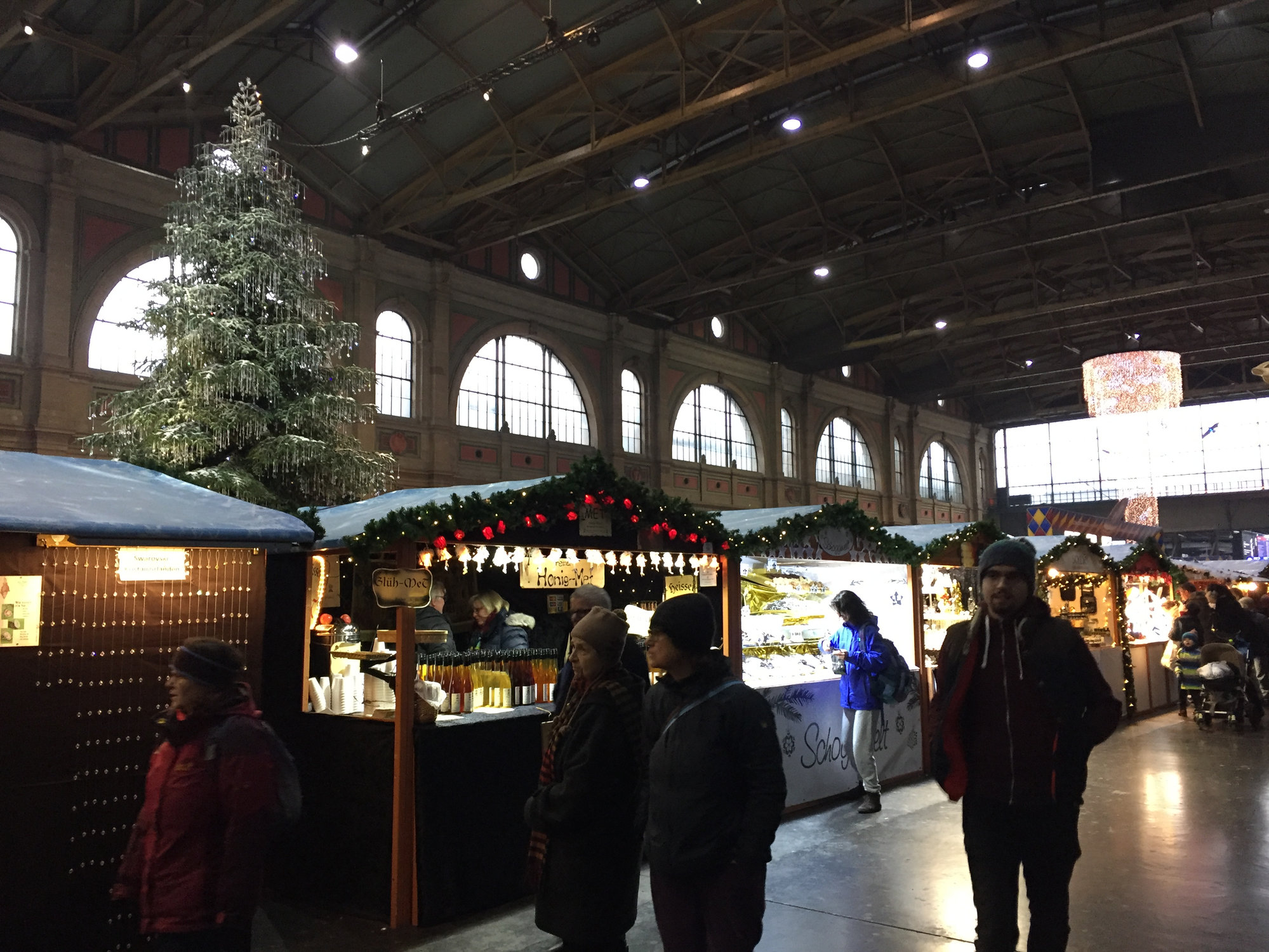 A few food goodies were to be had:
Bread that was impaled by a hot rod, so it was toasted from the inside, then melted cheese poured in it for a "To-Go" version of fondue:
Some Onion soup: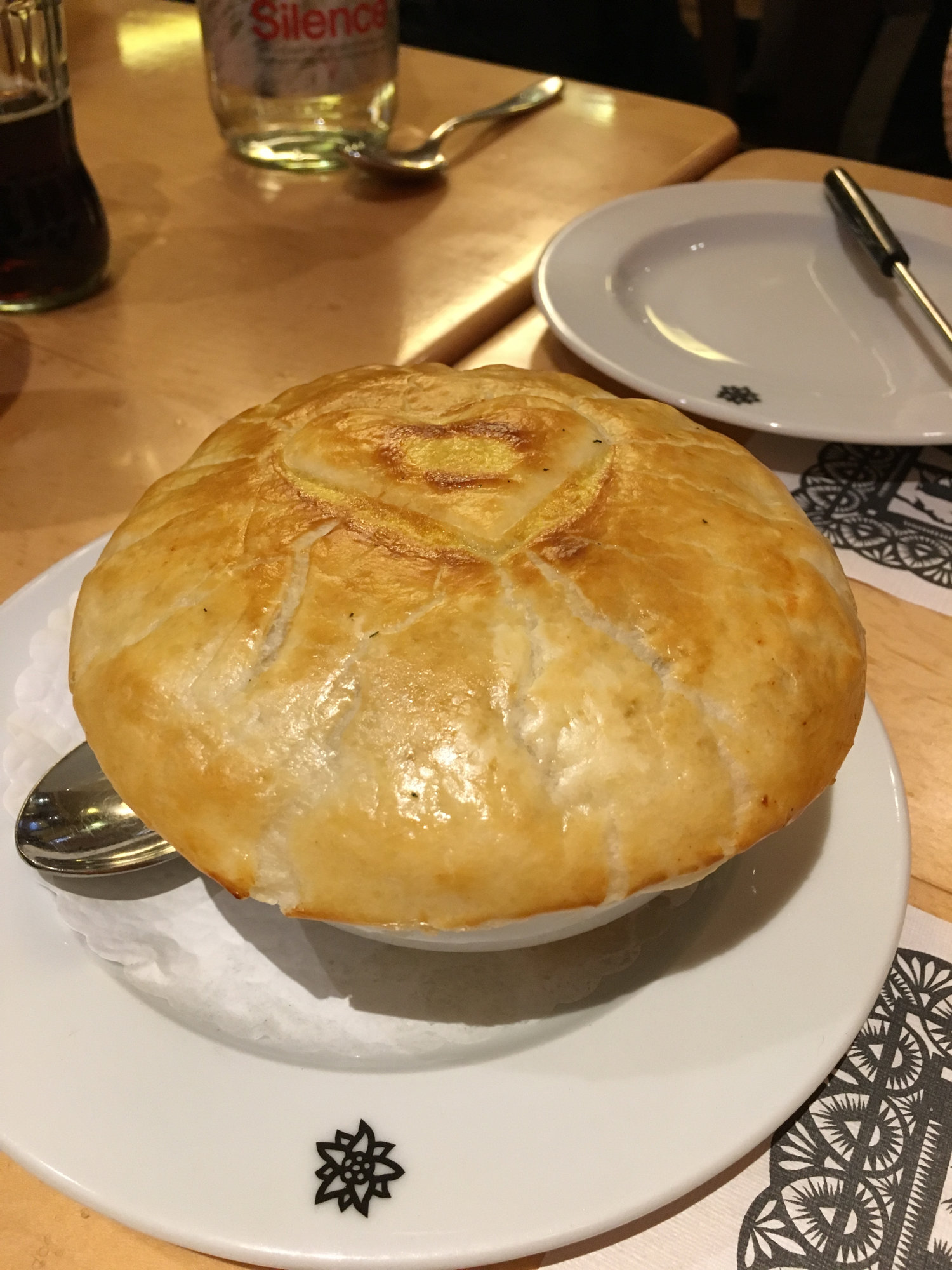 My first sausage. No idea what kind:
How about some waffle dough cooked 50% then rolled on a hot stainless roll and rolled in your topping of choice and finish cooking while rotated. Let me tell you that brown sugar, cinnamon, and bacon bits, then drizzled with syrup was heavenly!!
We walked around some more and it got dark:
So before we headed back to our hotel, there was room for one more sausage. This grill had some serious square footage on the grid. I was feeling like the girl in the picture. "Which one do I choose?!?!"
Tomorrow we leave Zurich and take a train ride to Munich. I am excited to see some of the countryside.