I really like this Grate Stacker.
It's really made and finished well. All stainless steel and the allen bolts are a nice feature.
This would be great to take along to an Eggfest because it takes so little space unbolted.
I have another version of this that I got several years ago and this one is so much better. The base plates are larger and hold very tight.
Here are a couple cell phone photos of it bolted to a 18" lower grate using the Smokeware 16" grate on the top.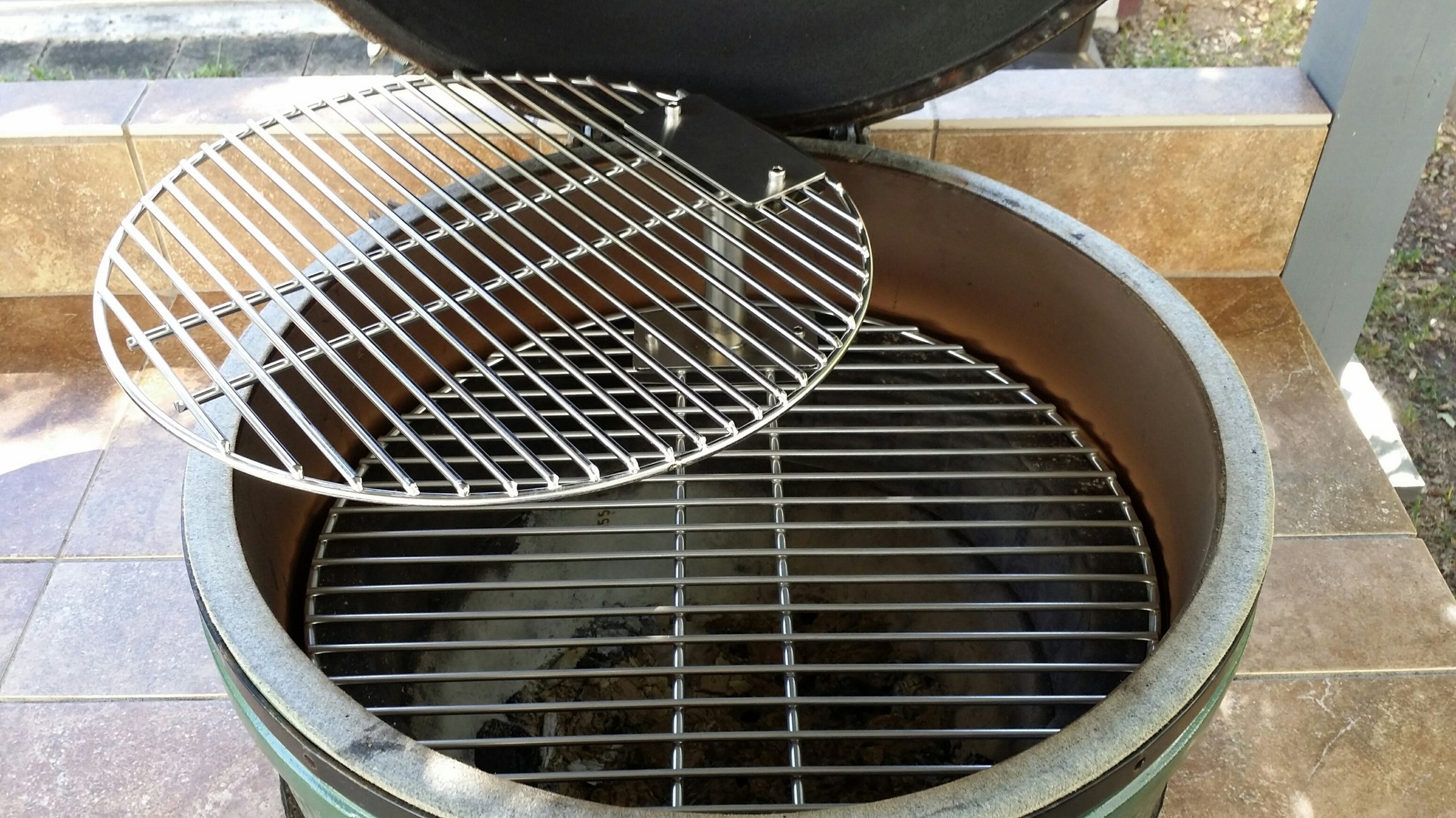 I would move the lower bracket a little more foreward next time. This would allow more pivot of the top grate...