As most of you already know, I have 228 pounds of fresh pork that has been curing for 11 1/2 days. Due to the recent extreme weather (95%+ humidity) tomorrow looks like the opportune time to soak it out and then hang it in the smokehouse. The majority of the meat will be smoked over a 50/50 split of southern pecan and maple wood at no higher than 75 degrees for the duration. In a attemp to approximate the taste of the Virgina based hams, all of the hams will be smoked over straight beechwood with a semi-forced, assisted draft to improve smoke circulation and prevent the build up of stale and stagnant air. I will up date this post weekly showing the various stages that the meat goes through as it cold smokes. Tomorrow I will post the soaking pics as well as the meat hanging in the smokehouse. As always, hope that y'all enjoy this post my friends. 
For the record and clarity. There will be no more graphic pics due to viewer complaints. So sayeth the Buffalo. 
How it all started.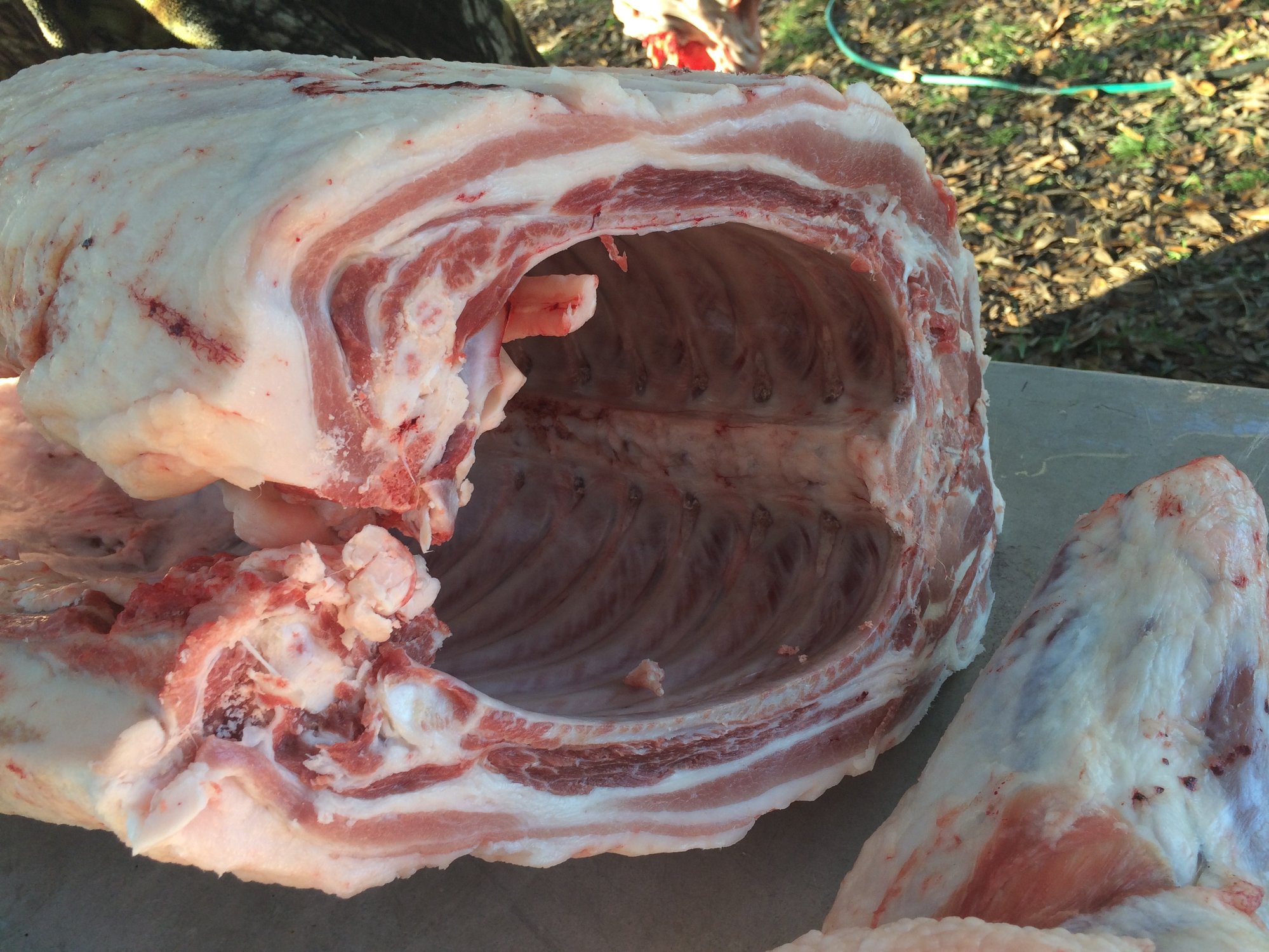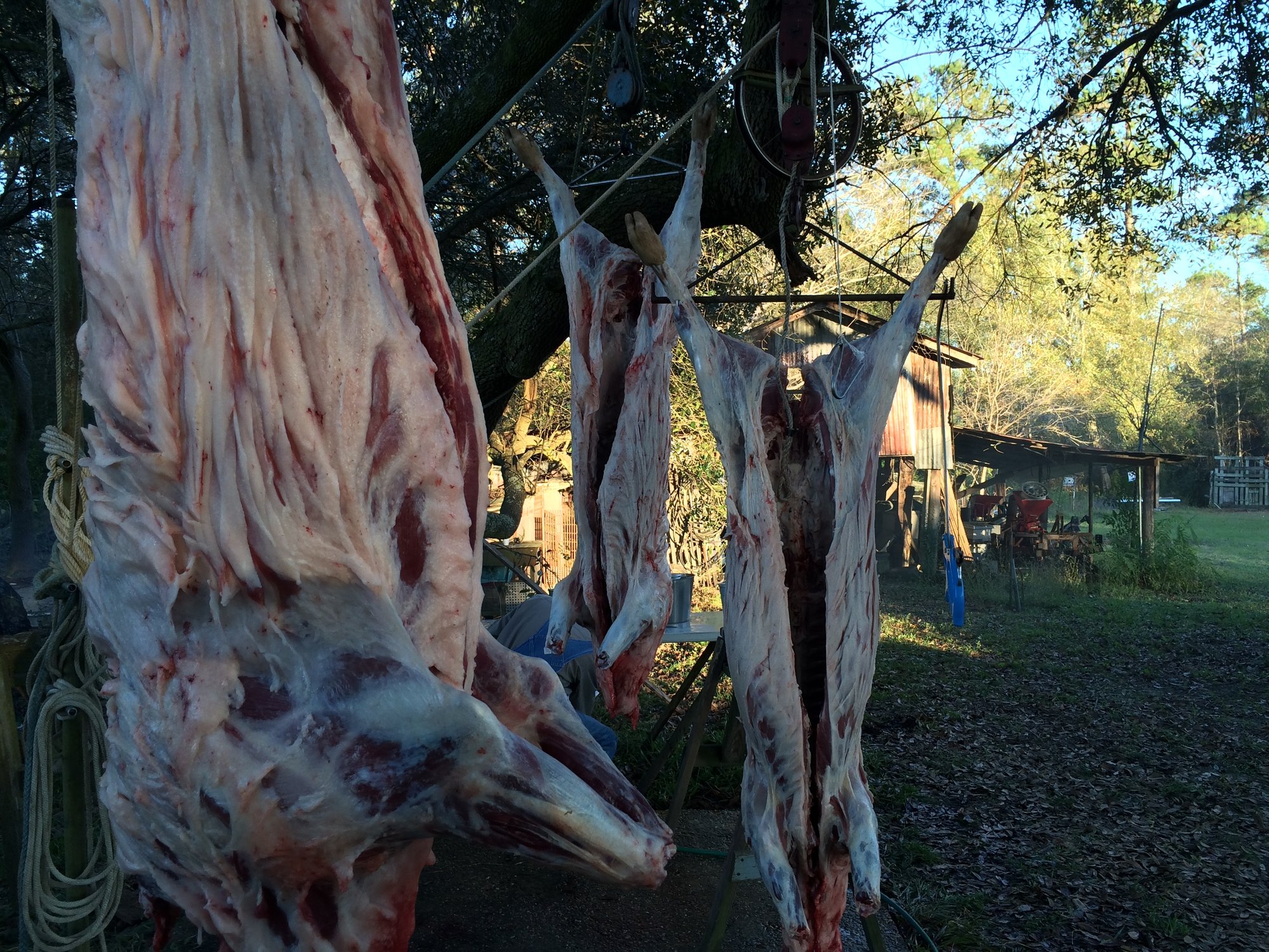 Hope that y'all enjoy. I will update this post again tomorrow when the meat has been soaked out and hung.
Location- Just "this side" of Biloxi, Ms.
Status- Standing by.
The greatest barrier against all wisdom, the stronghold against knowledge itself, is the single thought, in ones mind, that they already have it all figured out.