Welcome to the EGGhead Forum - a great place to visit and packed with tips and EGGspert advice! You can also join the conversation and get more information and amazing kamado recipes by following Big Green Egg to Experience our World of Flavor™ at:
Want to see how the EGG is made?
Click to Watch
bad news, good news, old school?, rain and cornbread.

Bad news is didn't get to deliver OO to
@shotgunal
or
@lousubcap‌
.
Good news...off work and day drinking.
Finally had time to egg ribs straight through with no crutch....then dinner git moved up a hour. Went 4 hours at 225 the wrapped to 275 covered in bs and Stubbs. Out of the foil till tender.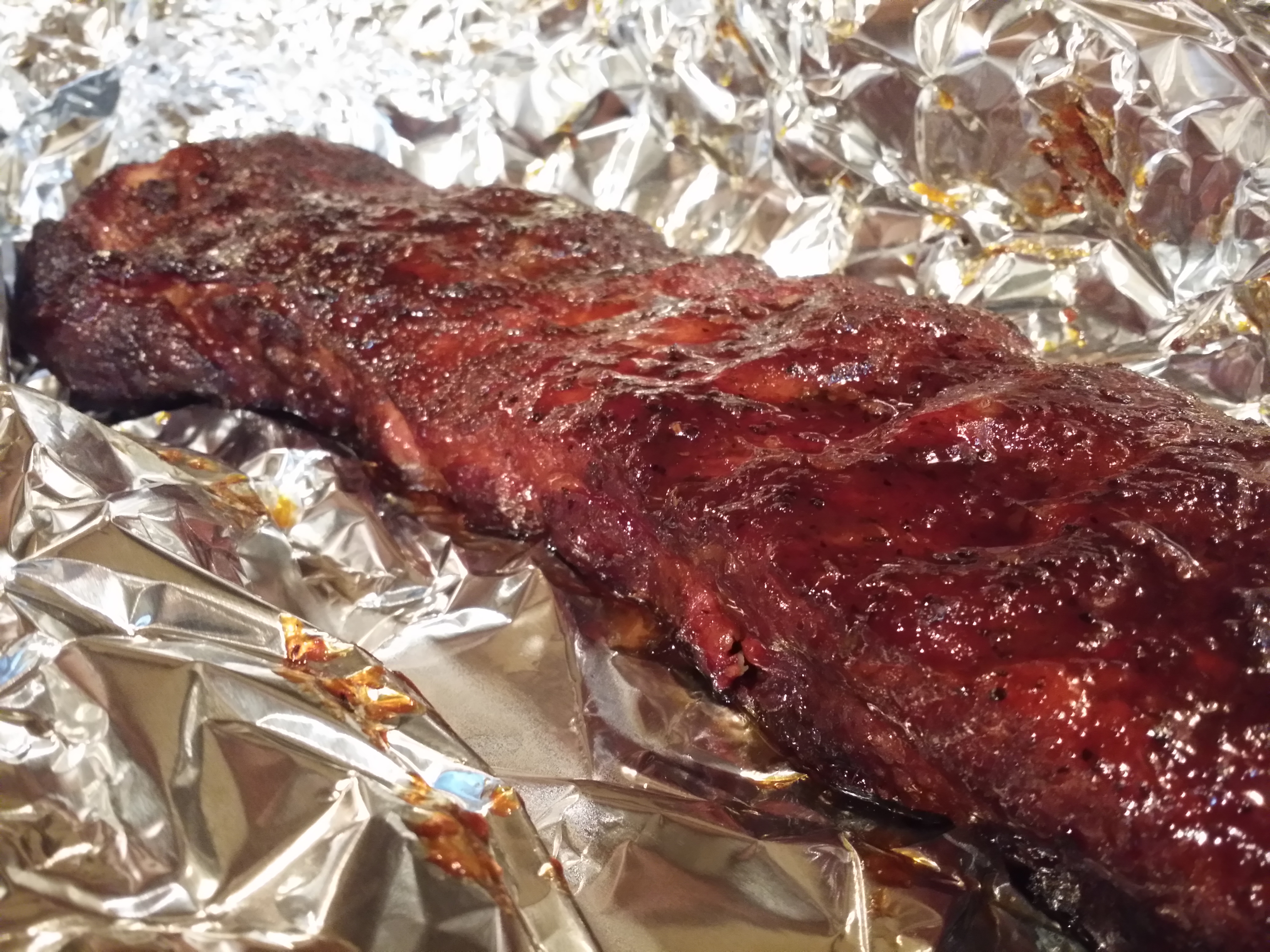 @Mickey
cornbread. Mini egged 2 batches...one with no jalapeños and the other with. Smothered with beans...ouch. Unbelievable.
Naturally at the end of the cook all hell broke loose.
Ribs were awesome. Some of the best ever. Asian slaw and the cornbread - beans.
Green egg, dead animal and alcohol. The "Boro".. TN 
Comments