Dizzy Pig was kind enough to send me a sample of their new rub Bayouish last week to try out.
And the note
Wasn't sure what kind of fish I was going to get when I headed to the store. Maybe catfish or trout, but then this beautiful red snapper jumped out at me. I followed @porta method from his blackened snook last week and got my Egg preheated with the CI skillet inside. For some reason, my Egg wanted to hover around 650 and didn't want to cruise up to 700. Eh...close enough for me. Brushed the red snapper with melted butter then liberally coated it with Bayouish. Poured about a tbsp of melted butter in the skillet and dropped the fish in flesh side down for 2 minutes.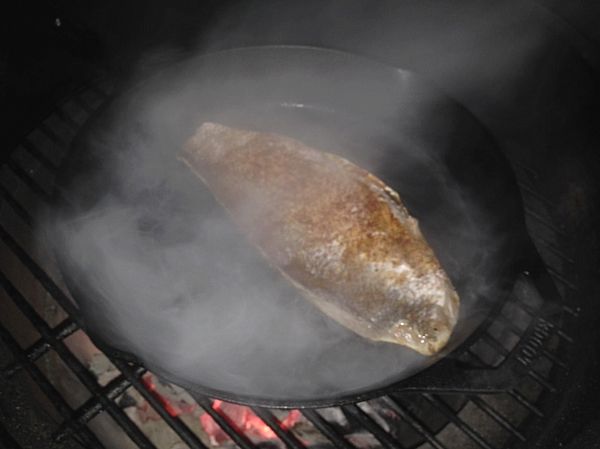 Look at it smoke!! Flipped it, added some more butter and let it go another two minutes before I pulled it.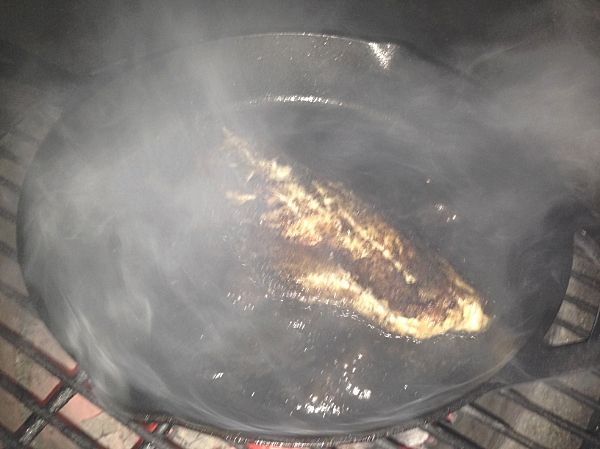 Mrs. G whipped up some dirty rice (chicken livers and all!) to go along with it.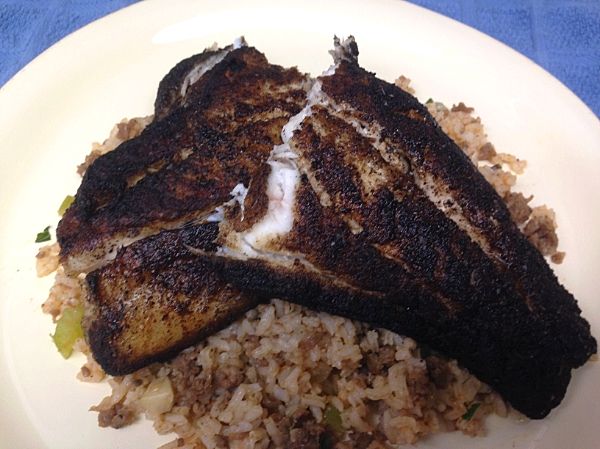 The red snapper was pretty darn tasty and I can see us using Dizzy Pig's Bayouish often once they officially release it. It had a nice flavor and didn't overpower the fish at all. If anything, Mrs. G and I both wish it had a bit more spice to it. I understand when marketing to the masses, you have to please a wide range of palettes, but the heat was just lacking in our humble opinions. Nothing a little hot sauce won't fix. Or mixing in a little cayenne to the rub. Otherwise, the flavors were pretty well balanced. If you like really spicy food, this might not be the rub for you, but if you are addicted to blackened fish, you should give it a try.
And if you are wondering, 650 will take the seasoning off the bottom of your skillet. I've got nice little "grill marks" from where it was resting on the grate. Whoops.
Rowlett, Texas
Griffin's Grub or you can find me on Facebook
The Supreme Potentate, Sovereign Commander and Sultan of Wings