And
yet a
nother delicious pot for future lunches. Seems hard to believe it was 12 years ago that egger Chuck Lane posted his recipe for a knock off of the sauce used on The Varsity chili dogs. I have been making it all these years since. Today this was another double batch. I measure it out in 1/2 cup pucks, then wrap and freeze them. Very handy that way when I get a hankering for a couple great chili dogs!
BTW yes that shine in the picture shows the layer of grease which makes this sauce so darn good! After it cools I stir the grease back into the meat before packaging.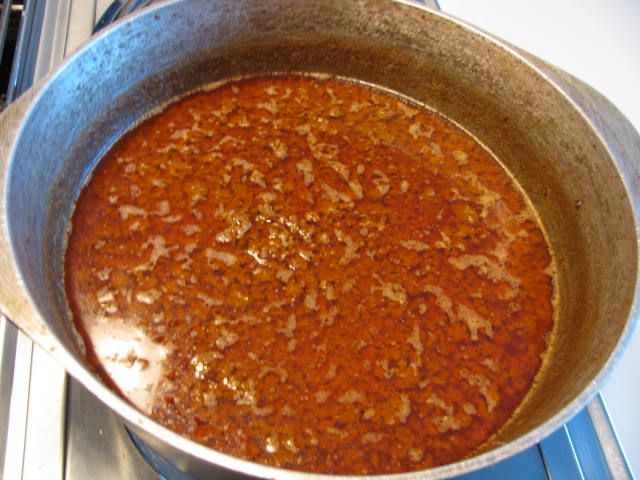 L, M, S, & Mini
And oh yes...also a 17" BlackStone gas fired griddle!
Ron
Dunlap, IL
Re- gasketing AMERICA one yard at a time!