Love when the inlaws come to visit so for our Christmas weekend we were going to have prime rib, twice baked potatos, green bean casserole, corn, stawberry pretzel dessert and chocolate cake with carmel frosting. Prime rib was 14.2 pounds with 2inch lip from Sams at 7.98 per pound. After trimming the hard fat and other stuff off we had just over 10.5 pounds. Tied it up and dusted with a blend of chicago steak seasoning that I ground up finer in my spice grinder after wet aging in the fridge for 10 days.
Onto the 225 degree egg with a bottle of red wine in a drip pan @ 2:00pm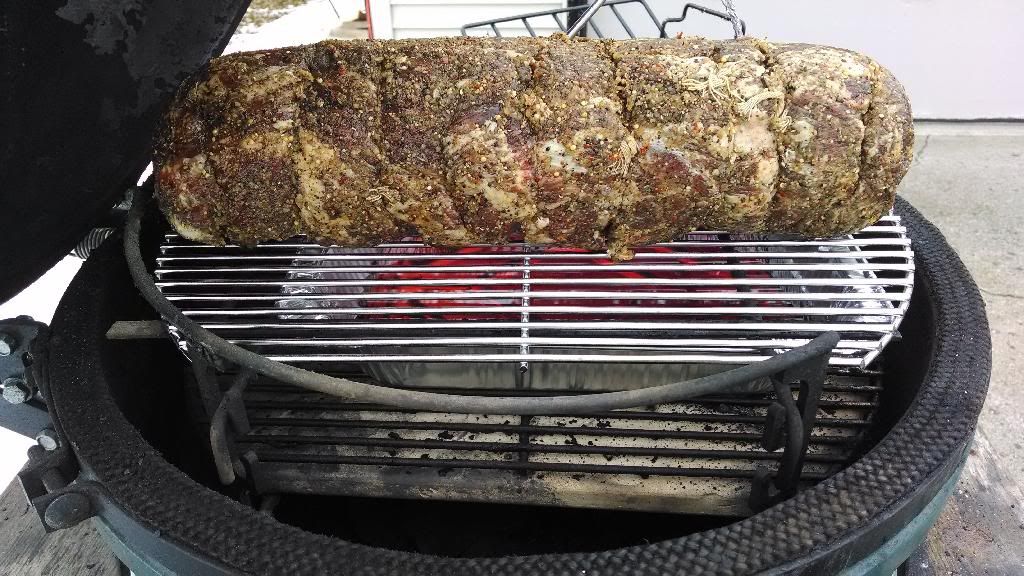 After it reached 120 degrees in the middle @ 6:30 pulled and brought inside to rest for half hour while got the egg switched to direct at 500 degrees.
Put back on and seared about 3 minutes a side to crust up the outside. Rub got a little dark but had a really nice flavor and char grill taste. Beautiful at 131 degrees.
Dipped a few peoples slice into some simmering AuJus as they like it a little more done than the rest of us.
Side shot, left it a tad longer on one side as I was trying to locate my pan. :(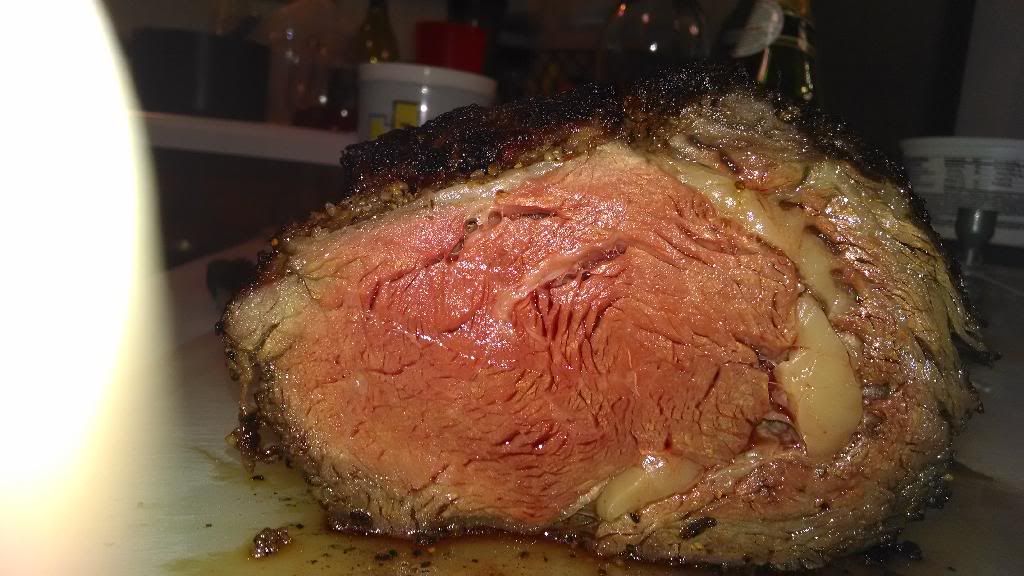 Plated up with all the fixins.
Really had a nice visit and it is always amazing how fast the time goes. Hope everyone as a wonderful Christmas!
NW IA
2 LBGE, 1 SBGE, 22.5 WSM, 1 Smokey Joe