I might have metioned that the last show Mrs. G worked was in Vegas. Did I mention that? Anyway, she picked up a few bottles of seasoning while she was there. All from a line called Super ****. They had Chicken ****, Reel ****, plain **** and a whole bunch more. I thought we give Super Chicken **** a try last night.
Got the Chicken liberally dusted with the ****
Stabilized the Egg at 400 and tossed in the AR with the grate on the top level (aka as the @Mickey Method), didn't use any wood for smoke as I wanted the flavor of the **** to shine through.
Really like this picture of the sunlight coming down through the upper vent.
All done after 45 minutes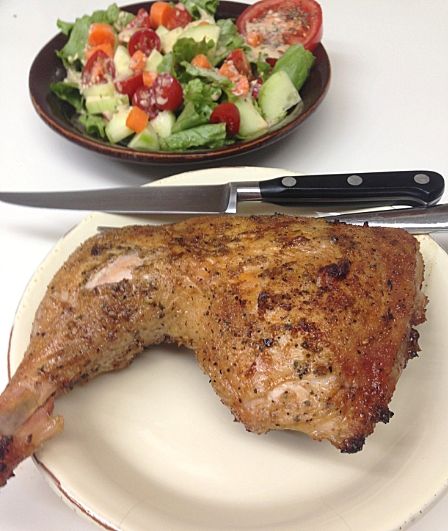 As much as I really wanted to like this seasoning, I was disappointed. Granted, it was chicken seasoning, not a bbq rub, but I was underwhelmed. It just seemed weak and flat. Not a whole lot of flavor going on, it just seemed to get lost. Maybe it would have been better on something cooked in the box on the oven, not that the chicken was really smoky, or maybe it should be used in conjunction with some kind of sauce, but by itself, I found that it was lacking. Ended up busting out a bottle of Stubbs BBQ sauce as I refused to eat bland chicken. And now I have two more bottles of the stuff...yay!
Rowlett, Texas
Griffin's Grub or you can find me on Facebook
The Supreme Potentate, Sovereign Commander and Sultan of Wings