Could not have been easier-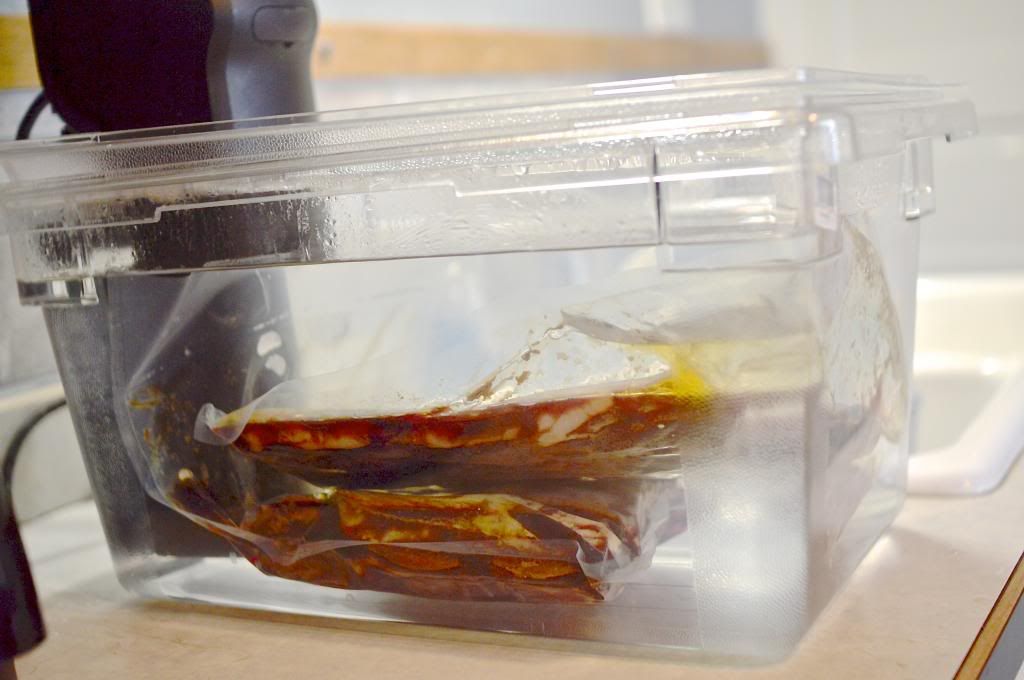 But I guess the water bath did most of the heavy lifting. I did not even season the meat. It came direct from my butcher sealed and went into the water bath at 132F. I set the timer for 72 hours (yep 3 days) and walked away.
When I cut the bag open, I would say close to a cup of liquids had cooked out of the ribs. It was some of the darkest mahogony colored liquid I have ever seen. I wish I could describe the intensity of the smell of this liquid. Pure Beef that made you want to just inhale over and over. I have not read anything positive about using this liquid but also did not really have time to try to use it in a sauce or gravy. If I get ambitious, I may save some next time and use it in beef soup or PHO.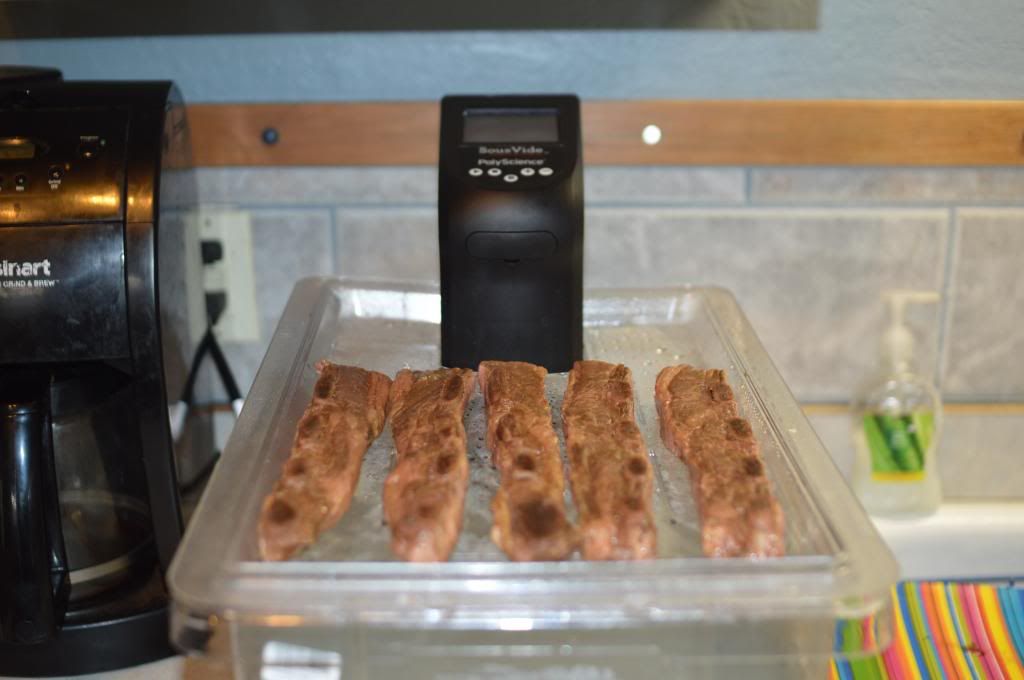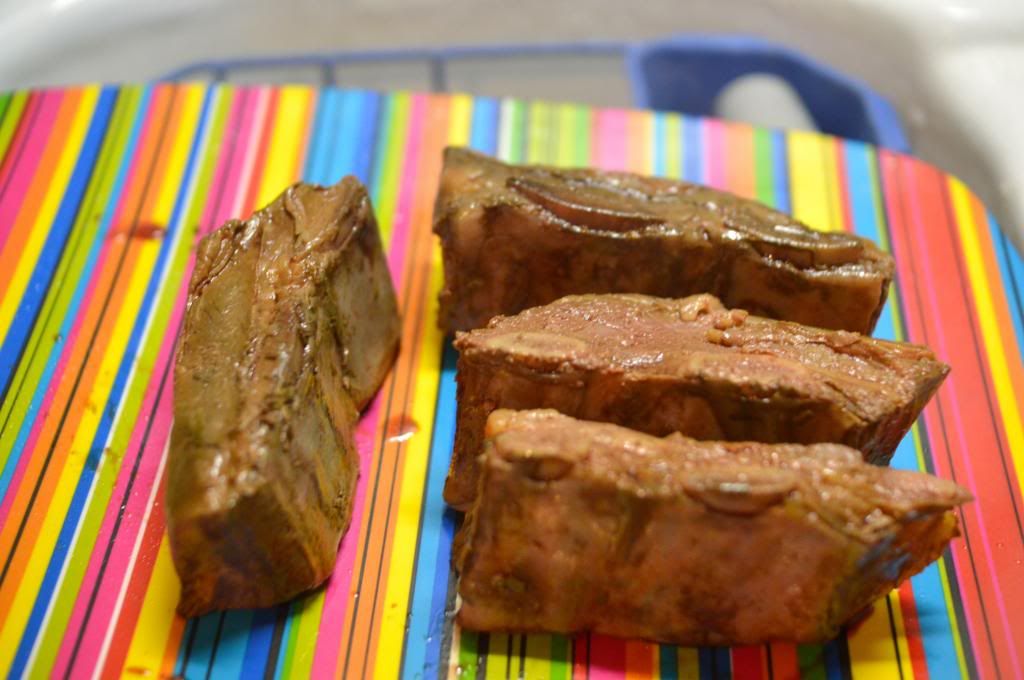 I did both Flanken Cut Beef Ribs and a more typically cut Beef Short Rib. As you can see, they came out of the long cook looking quite anemic and visually not very appetizing. This is where the Egg steps in and does its magic-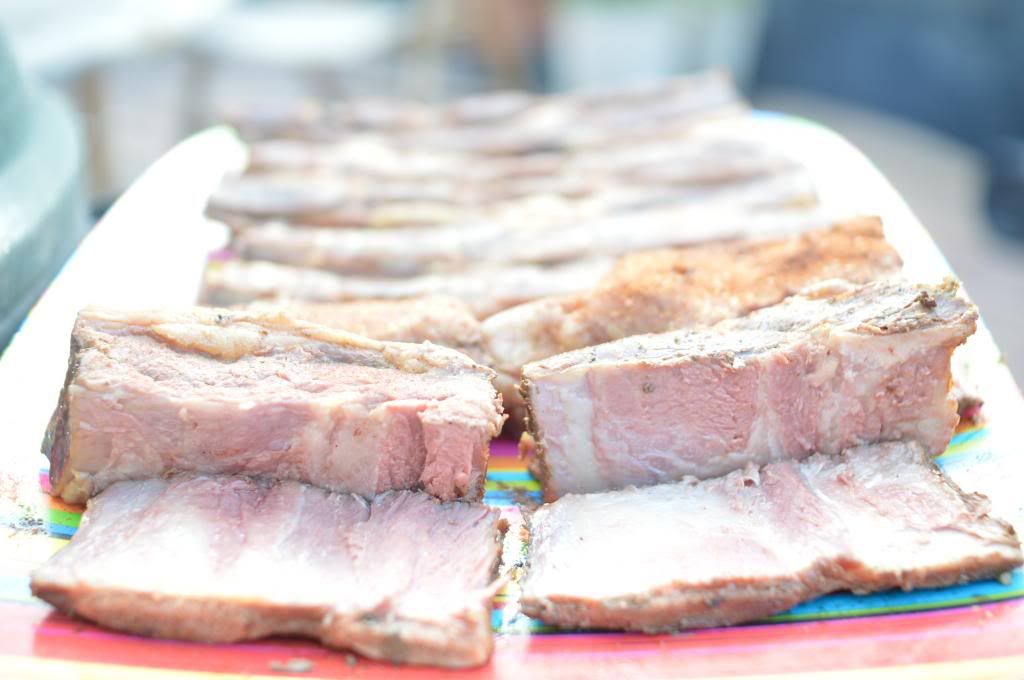 On the short rib, I read somewhere about removing the bone from the hunky meat. I decided to cut the bone away and it revealed some pinkness which was exciting to me. 75 hours of cooking and it still retained a medium colored doneness.
Since the beef had no seasoning, I liberally applied Dizzy Pig Red Eye Express to the short ribs. For the Flanken Cut, I grilled them naked. After they took on some color, they got multiple coatings of Soy Vay Asian Teriyaki in between flips on the grill.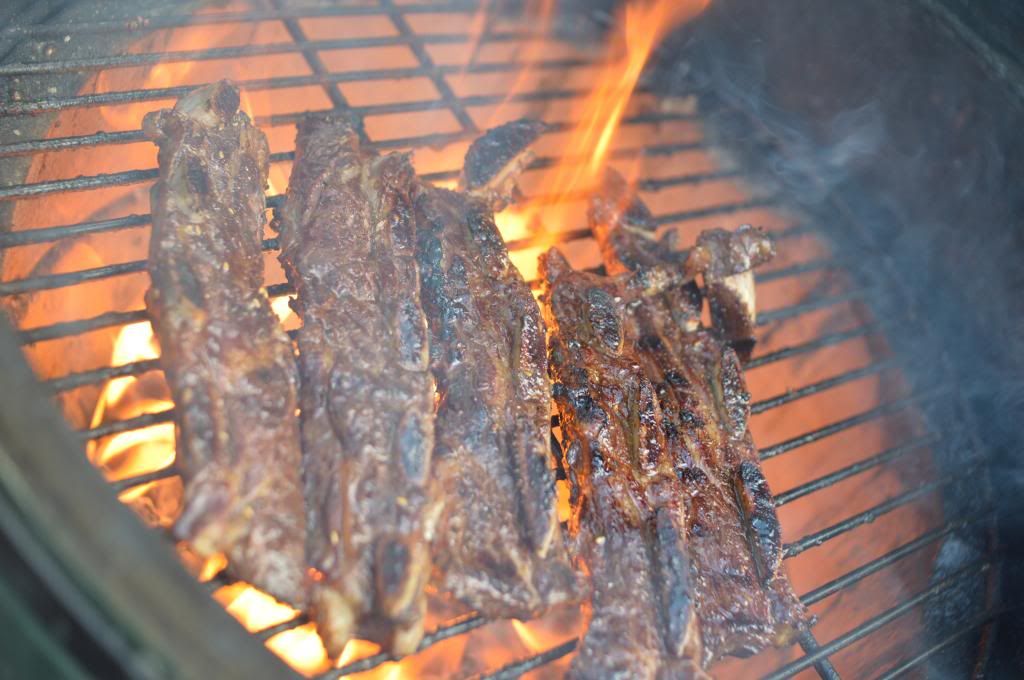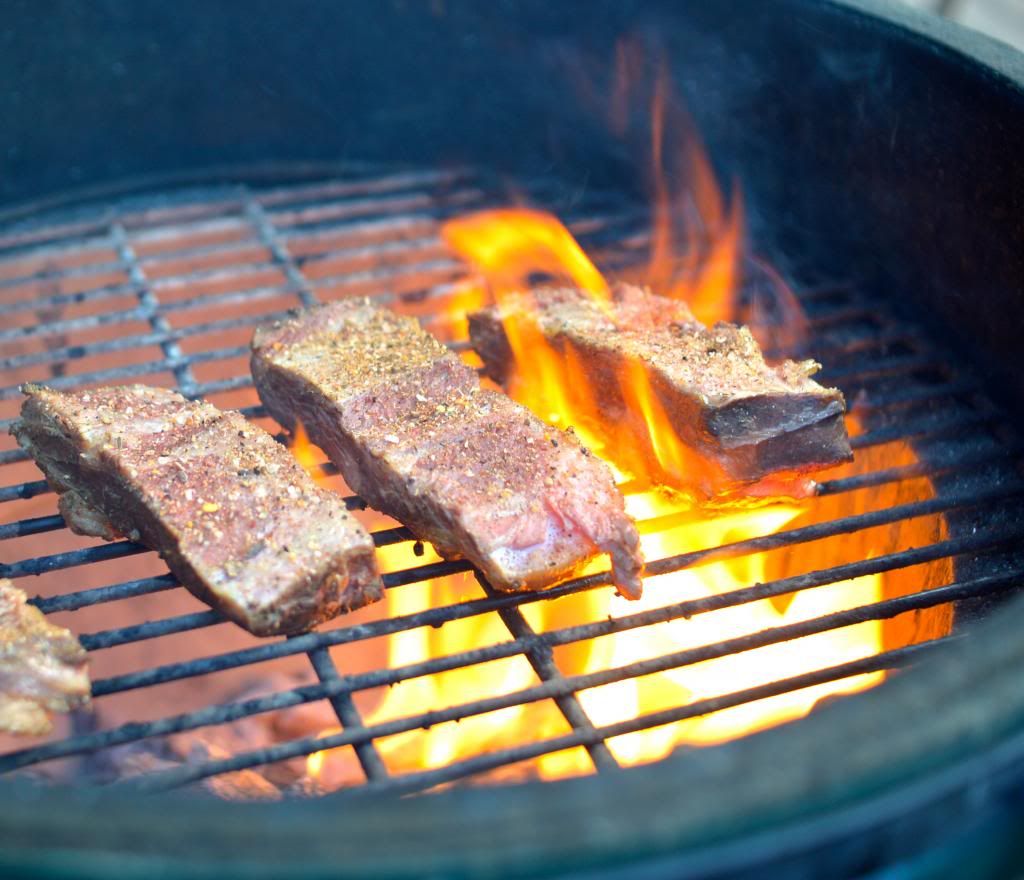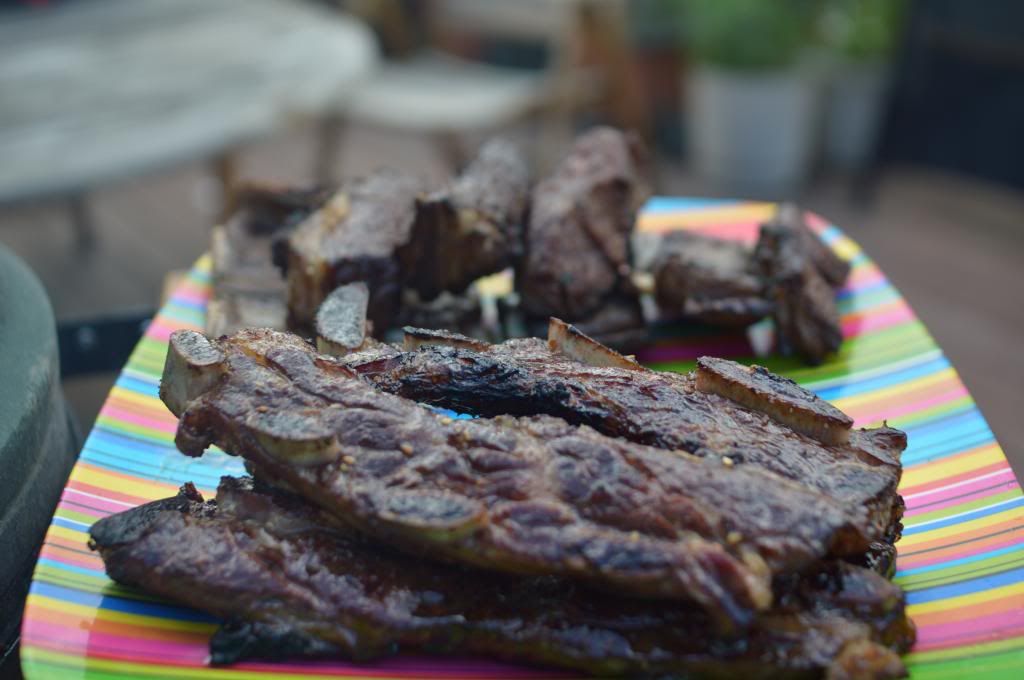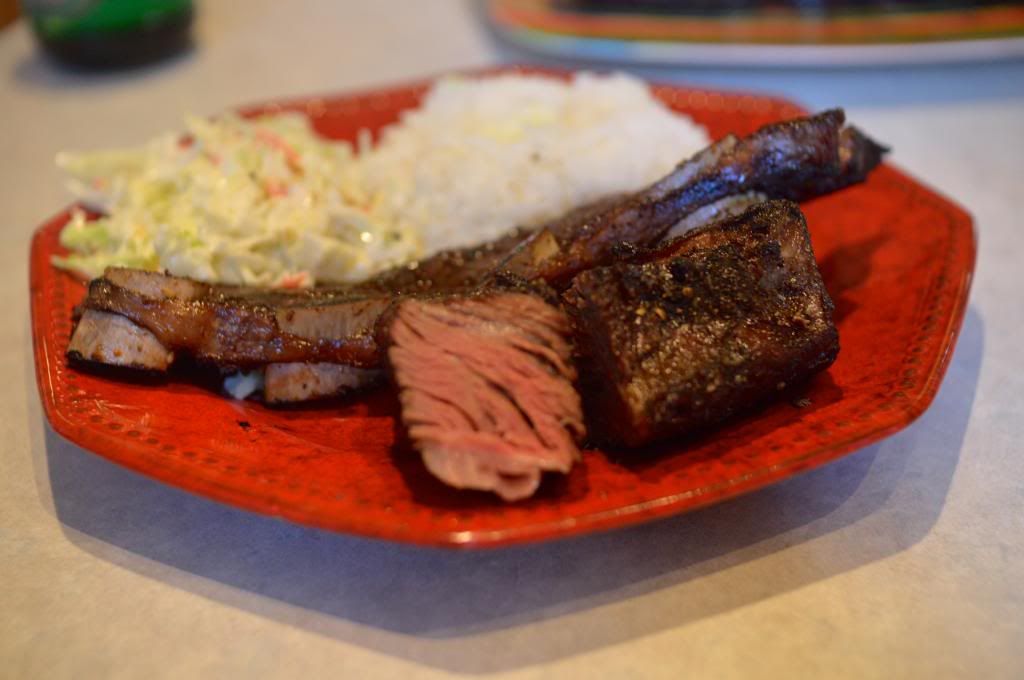 Turned out quite good! One of my goals was achieved which was that the collagen was all broken down on the meat making it tender, very tender. The flavor was of a hearty ribeye, but the texture was much more like a filet. It was not mushy, and you can see from the final photo it retained a pink interior color. The flanken cut ribs worked well with the Asian Soy Vay sauce and was served over rice. This may sound crazy, but I really think that the egg took the flavors up many levels for the finishing of this dish. Much of the beef fat which I do not care for got rendered off and the char added an additional luxurious dimension of flavor.
I posted many more photos and some additional words on my blog here if you care to peek at it:
Thanks for looking! P-