This past weekend I decided the best way to try all the new stuff was just plan a meal around my awesome score from @henapple from the Loveless Cafe. here is the inspiration for the meal.
So we have their dry rub, Peach-Q-Rub, Seasoned Salt, & Sweet with a bite sauce. I decided to go with a pork loin and the Peach-Q-Rub and after reading
@Springram
's post about
Chicken Quarters
with Adam Perry Lang's brine I went with that and then used the dry rub right before I threw it on the grill. Now it was raining like crazy all day but it cleared up right when it was time to light the eggs. (With Ozark Oak of course!)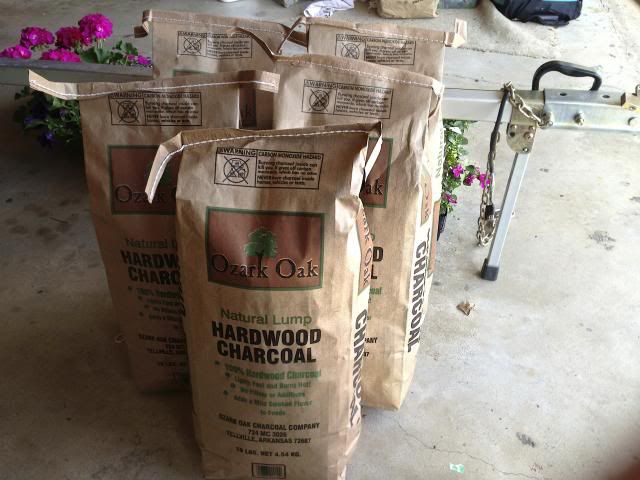 Now I don't know if everyone saw but I got a
Ceramic Grill Works Two-tier Swing Rack
for my small egg and decided to use all four levels of cooking on my eggs. Here is a picture of them next to each other.
Now some prep shots: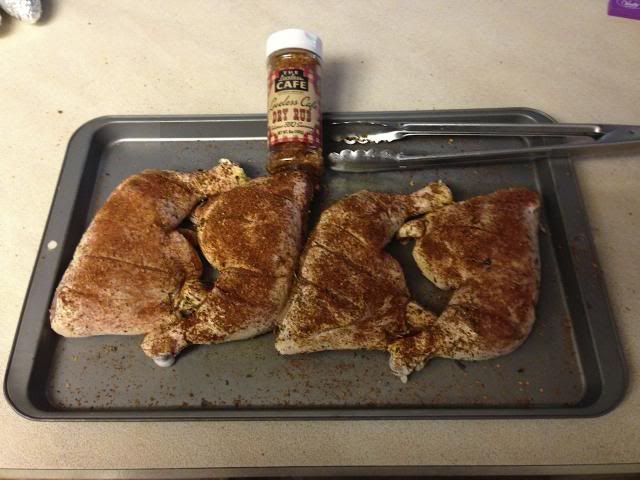 and the pork loin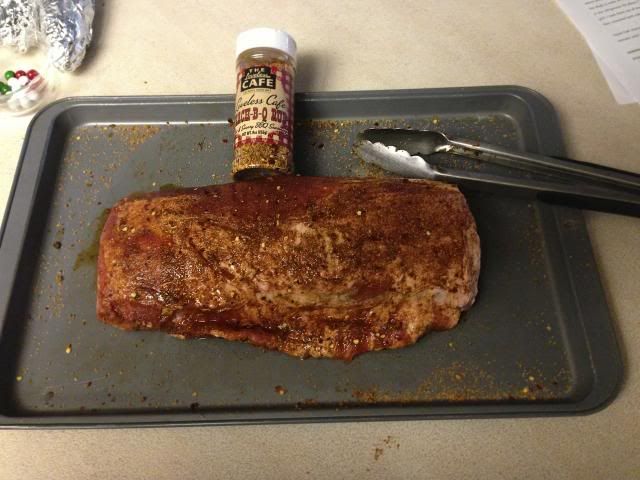 I decided to throw the platesetter in the large and sear everything on the small and finish it off indirectly on the large.
Time for a cocktail break. We went with Adult Arnold Palmers or John Daily's with some sweet tea vodka.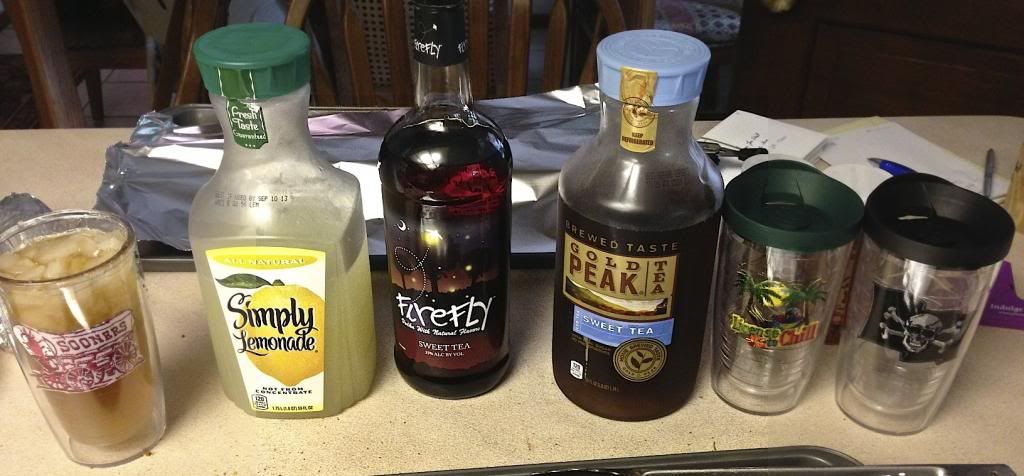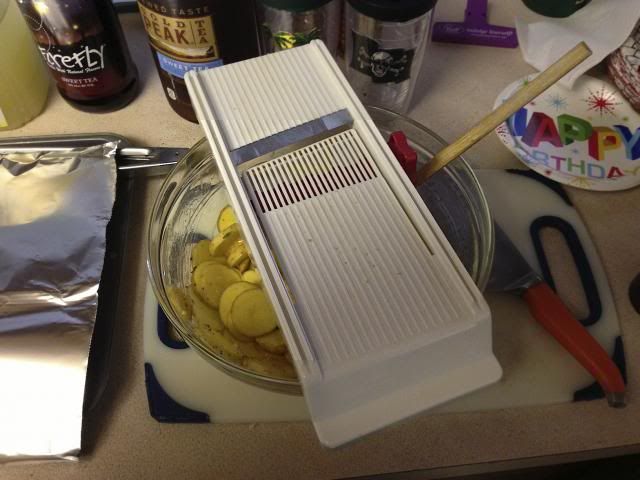 Then after heating up so garlic butter and herbs I added the slices in a muffin tin and poured the remaining butter mixture over top of them.
First up was the chicken on the small swing rack.
Then the pork loin.
This was the best use of having multiple eggs, searing on one and indirect on the other!
Some corn and crisping up the potatoes to get them nice and crunchy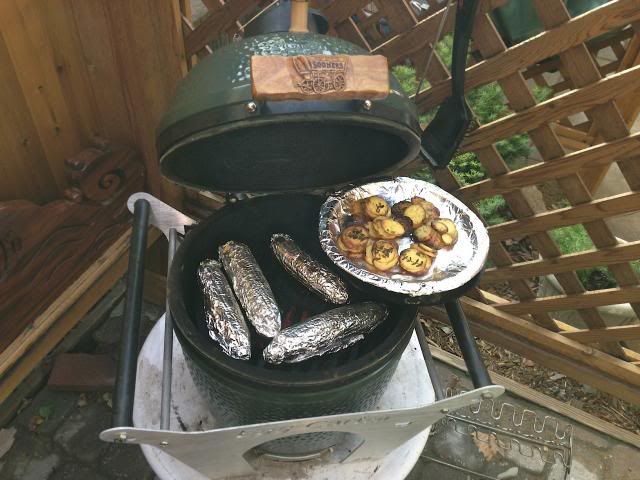 The backyard was smelling so good!
I used some of the sauce to baste the chicken the last few minutes.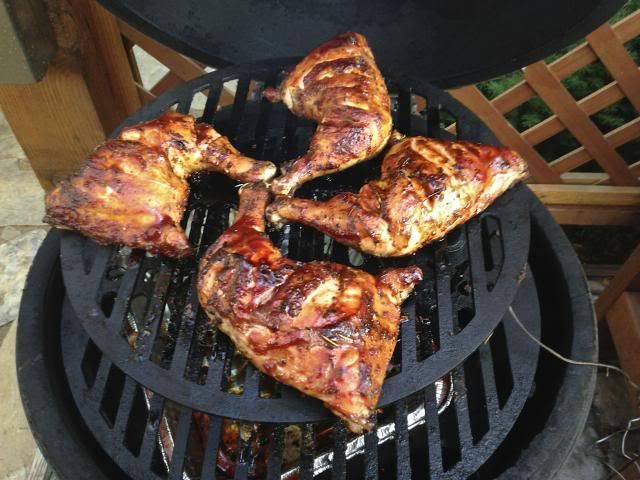 Here is a plated picture. The chicken and pork both turned out great! I will be using the rubs on all sorts of things. The potatoes were really good too and will be going in the rotation for sure.
And now the dessert! Peach cobbler in cast iron with the lid off to give it a hint of smoke.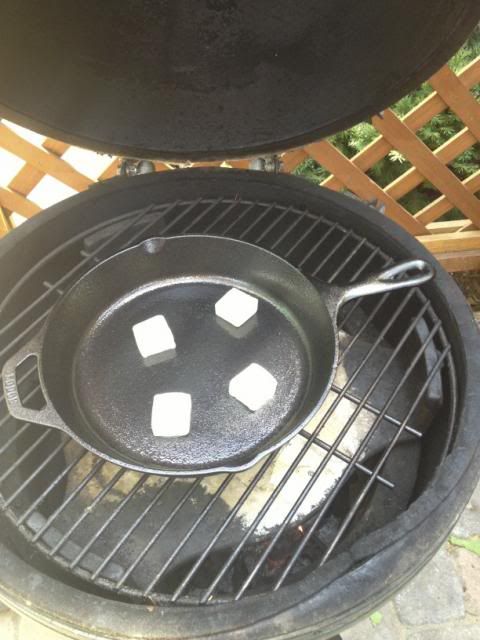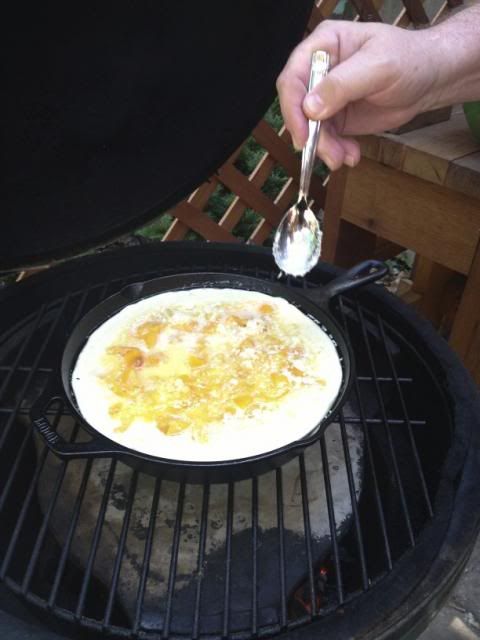 It was a great meal and thanks again Henapple for the great gift!
Large & Small
BGE
, CGW Two-Tier Swing Rack for
BOTH EGGS
, Spider for the Wok, eggCARTen & and Cedar Pergola my
Eggs
call home in Edmond, OK.