I hope everyone has had a great Fourth of July and the eggs are cooking up delicious meals for friends and family!
My birthday is the 2nd of July and being that the new
Ceramic Grill Works
Two-tier Swing Rack
is out for the small egg. We did a big cookout for my birthday and was happy to see the swing rack when it came time for presents!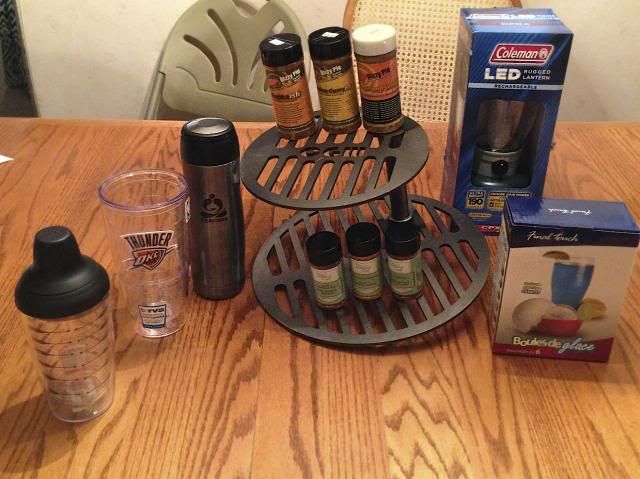 I was slammed with work on monday, but on my birthday I took my small over to a friends and had the inaugural cook! This this is really nice, heavy duty and works perfectly! Adding a second level to the little egg is so nice.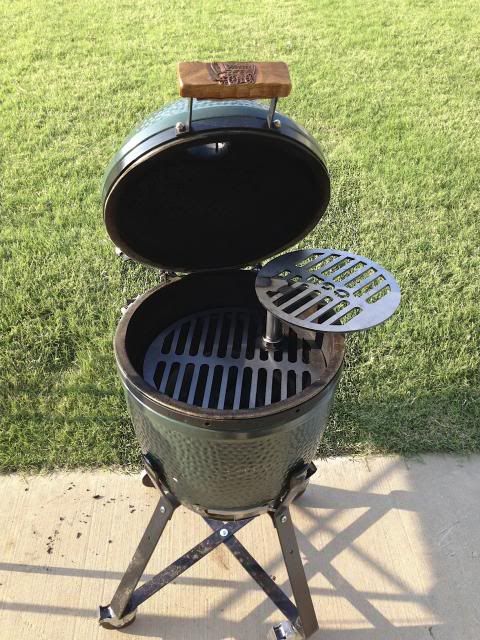 So I decided to break it in with some sliders and corn on the cob with some Pineapple Head (which is amazing if you haven't tried it)
Then I had a tri-tip and threw some shredded cheese on the sliders.
The crust I was getting with the carbon steel grates was great on the tri-tip. It might have been my best one yet!
Everything turned out really good and it was a fun birthday. With the addition of the CGW two-tier my small egg will be getting even more use at home as well as my traveling buddy!
Enjoy the rest of the holiday weekend everyone!
Large & Small
BGE
, CGW Two-Tier Swing Rack for
BOTH EGGS
, Spider for the Wok, eggCARTen & and Cedar Pergola my
Eggs
call home in Edmond, OK.