Chicken thighs stuffed with cream cheese, roasted garlic and sun dried tomato then sprinkled with Dizzy Pig Tsunami Spin spice rub, wrapped in bacon and cooked at 400° raised grid for about 45 minutes (internal temp of 195°). A tip of the hat to Kristi (Necessary Indulgence) for the inspiration.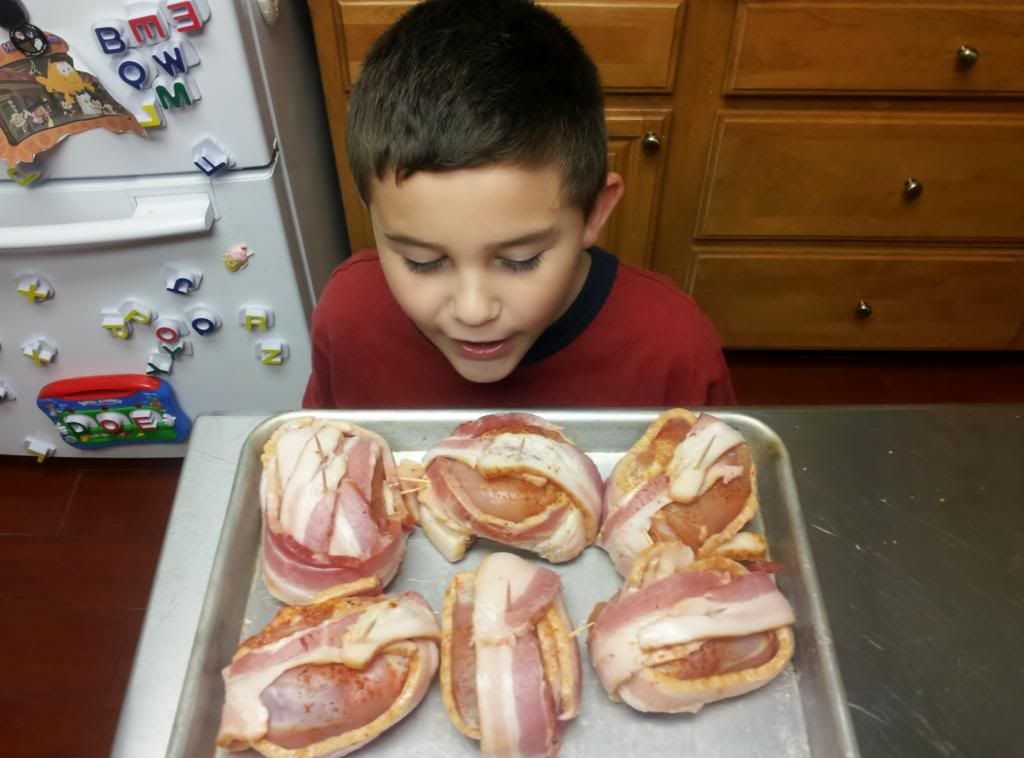 My seven year old can hardly wait.
On the BGE (along with a stragler from the batch of standard chicken thighs that I cooked for use in other dishes).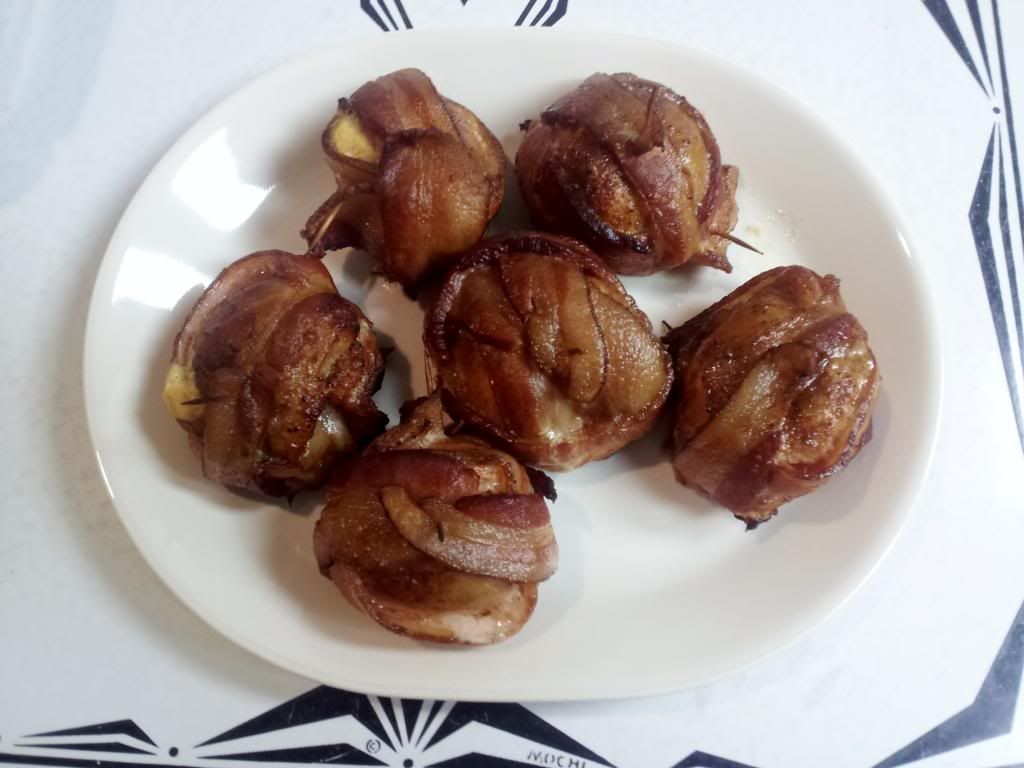 Resting.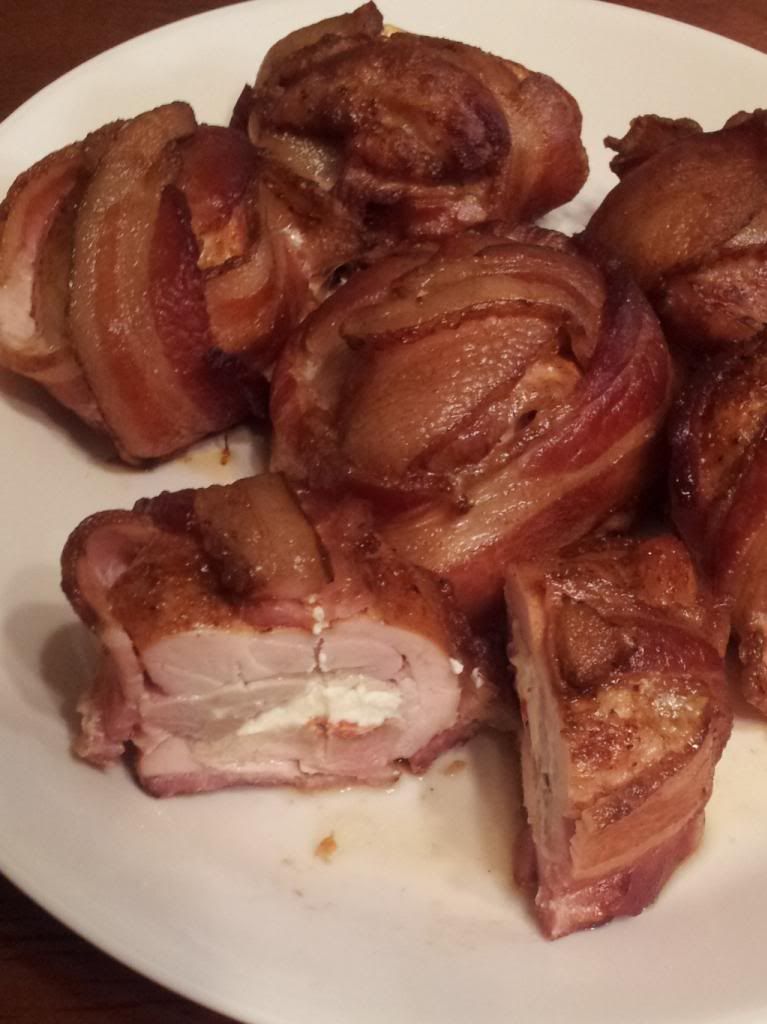 Done... should have added more sun-dried tomato... otherwise perfect.