So I got my 20" steel in the mail today.
Have 2 big doughs ready after a 3 day ferment. Going to make neopolitan.
I set her up on the XL raised about 1 inch above the felt direct. (This is how I have been cooking all my pizzas.. stone raised direct)
The first one I threw on when the dome read 750. This was also my first attempt with parchment paper which at first I really liked as I could be outside with the pizza ready to just throw on when egg was up to temp. Cut to - It looked great from the dome... pulled it off in about 3 minutes probably around 675 dome temp during cook. Pizza looked and tasted great.. the few pieces we could eat. The parchment was incinerated into about 60% of the bottom.
The second one I went sans parchment. This time dome temp was almost pinned around.. guessing 950. Tossed the 14 inch pie on the middle of the 20 inch steel and closed her up quick. A split second later I peer down the top to see how quick she bubbles up. This is where it got wierd!
The pie literally looked like a puck on an air hockey table. It was moving quickly and swiftly like on ice. Slid right off the steel and smashed up onto the grid below. Blew my mind at first but then I realized the whole egg was on bout 2-3* grade with the driveway.
Sooo I wasted a ton of lump.. burnt my gasket (first pizza cook on the XL).. and I have no dinner :-(
Look close and you can see right where it slid off.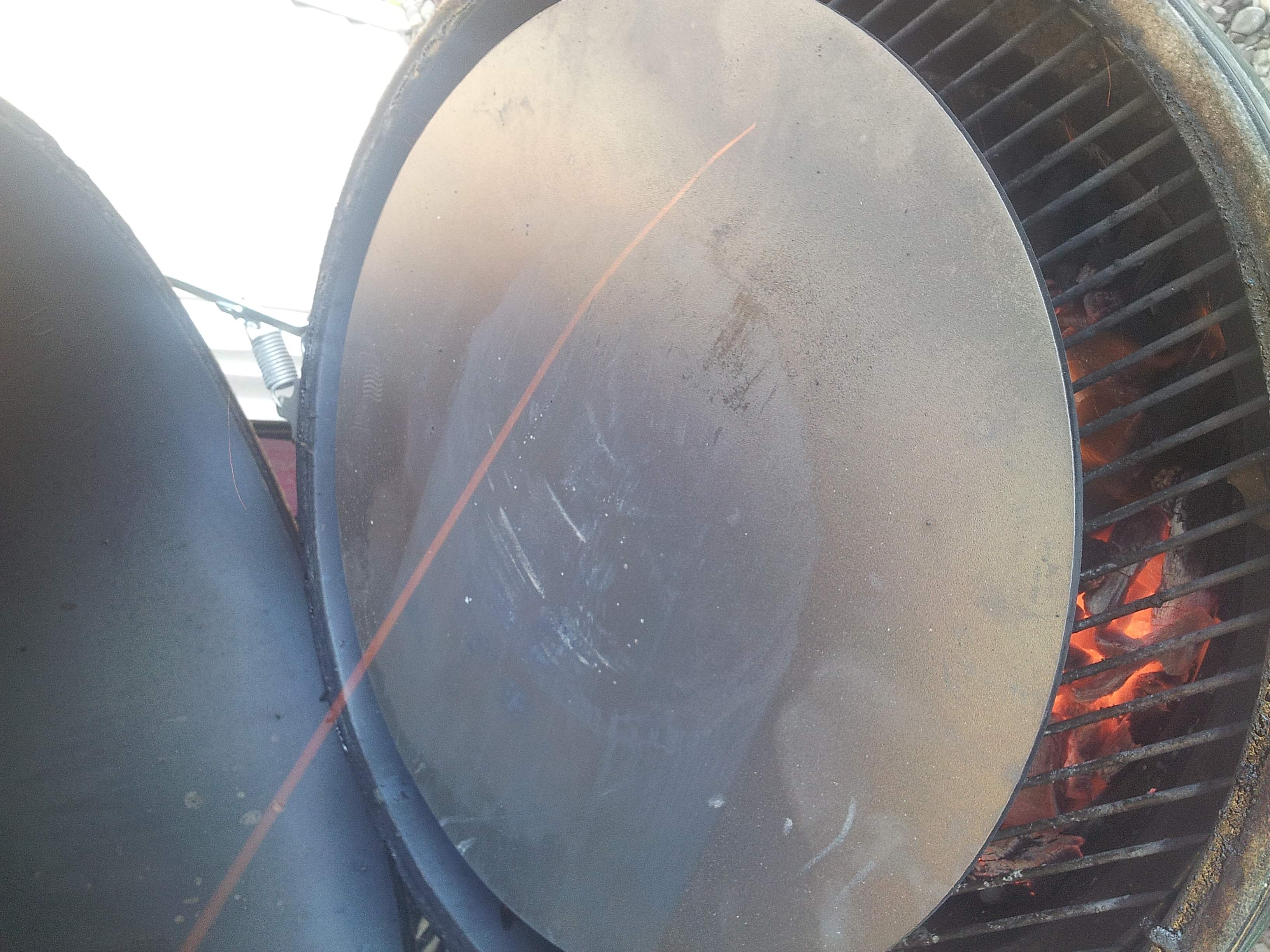 Medium, and XL eggs in Galloway NJ. Just outside of Atlantic City.