The other week, we bought a 100% grass fed, full packer that weighed in at 5.46 lbs. I eagerly waited cooking it all week. Taking a cue from Aaron Franklin, I decided to go old school and season it with nothing but 50/50% salt and pepper. No fancy rub, no slather, no injection, no marinade, nothing. Just salt and pepper.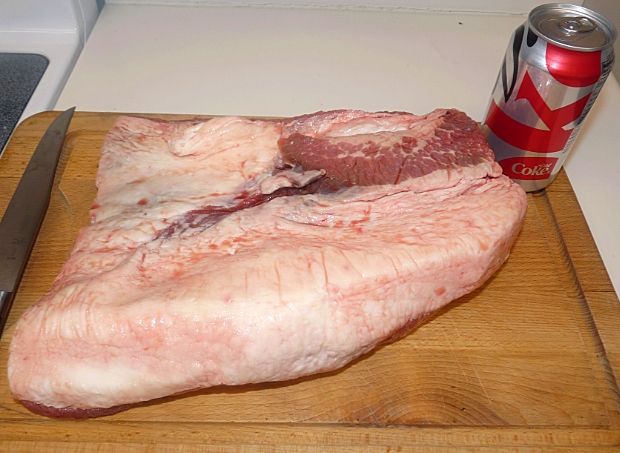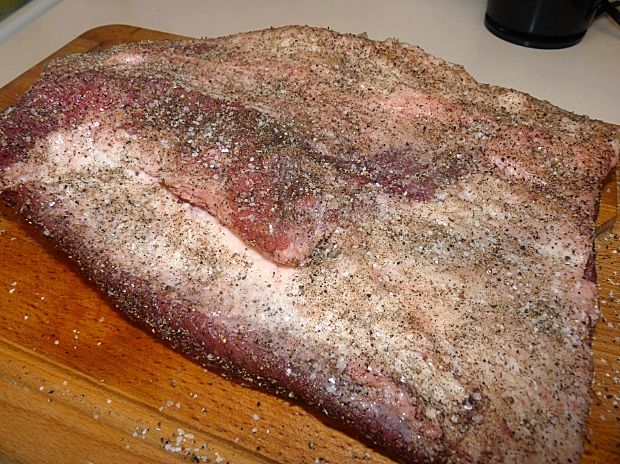 On at 11 am, grate temp 250, mesquite chips and pecan and hickory chunks for smoke.
Brisket was never wrapped in foil or butcher paper. Tossed in some sausage as it neared 180.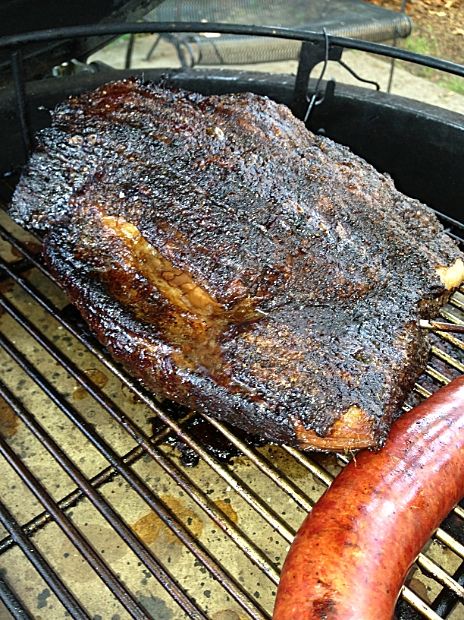 Finished at 6:30 (7.5 hours)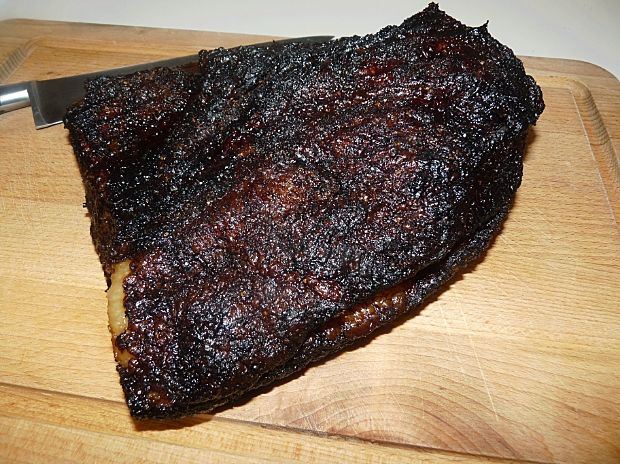 FTC'ed for 30 minutes while Mrs. G got the cream spinach finished up
Look at that slice from the point!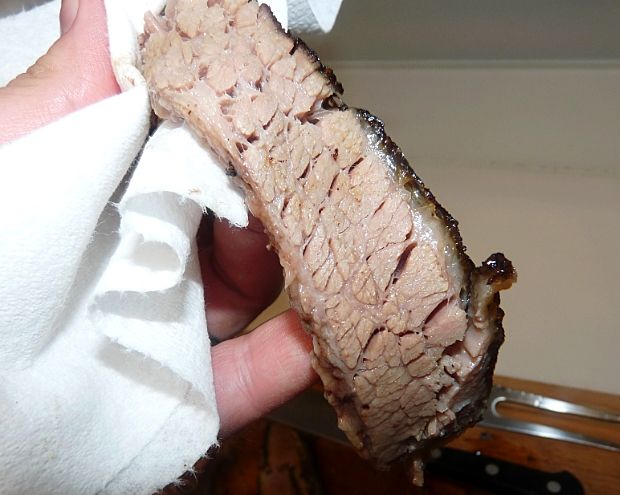 Plated up with some sausage and creamed spinach. Not pictured was a big ole bowl of boracho beans.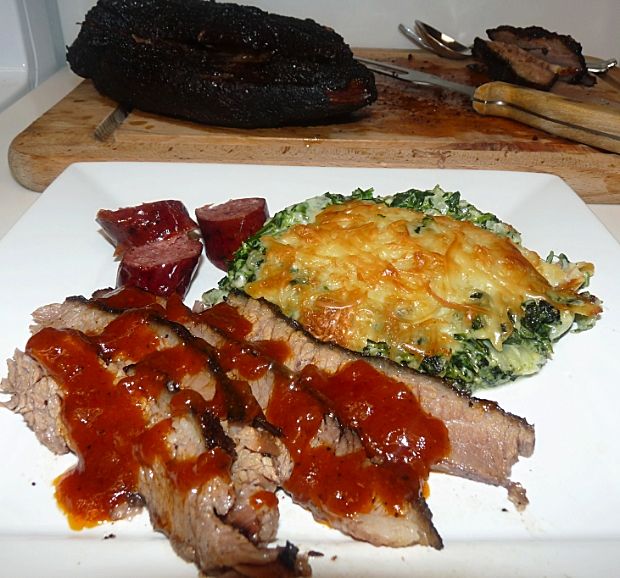 I've got to say that this might just have been the best brisket I have ever done in my life. Fork tender, just the right amount of smoke. And forget ever using anything but salt and pepper for a rub from now on. I am sold on that being the way to go. Didn't get any smoke ring, however and I'm not sure why. Went on the egg straight from the fridge and there was plenty of smoke. Oh well, that's just for aesthetics anyway. Loved how fast this cooked as well. 7.5 hours? Much better than an overnighter, easily cooked on a weekend. And way more than 2 people could eat. We had it for dinner Sunday and I think there is still half left. This was Mrs. G's plate, btw. I had some of the sauce on the side, but it didn't really need it. What a great Saturday!
Rowlett, Texas
Griffin's Grub or you can find me on Facebook
The Supreme Potentate, Sovereign Commander and Sultan of Wings