Had some chicken thighs, but felt like doing something a bit different last night. So we deboned them and made up a crabmeat stuffing to go with them.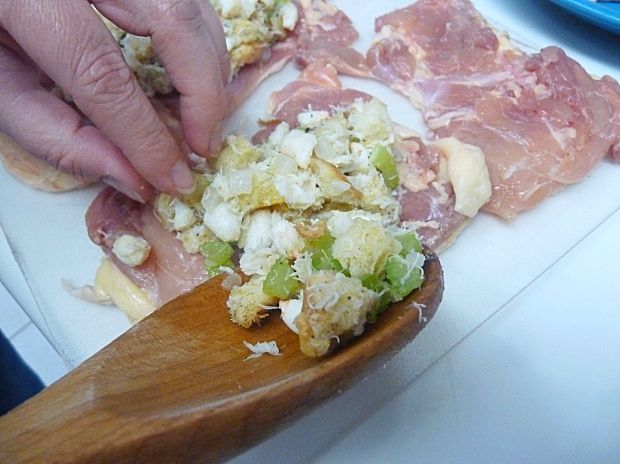 Thank goodness for Mrs. G. I'm not so handy when it comes to rolling them up. Rubbed down with DP Tsunami Spin and then they went on to the Egg at 400F with apple wood chips for smoke
After 20 minutes, they were done.
Served them up with a wedge salad.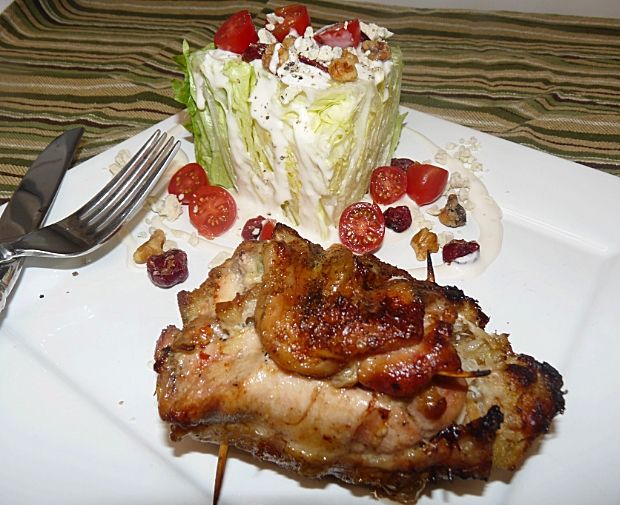 Turned out pretty good. I didn't get as much of the crab flavor as I was hoping for. Not sure if I didn't add enough or if it was because I used canned (all I could find) versus fresh. Will definitely try again with fresh to see how it compares. Money shot!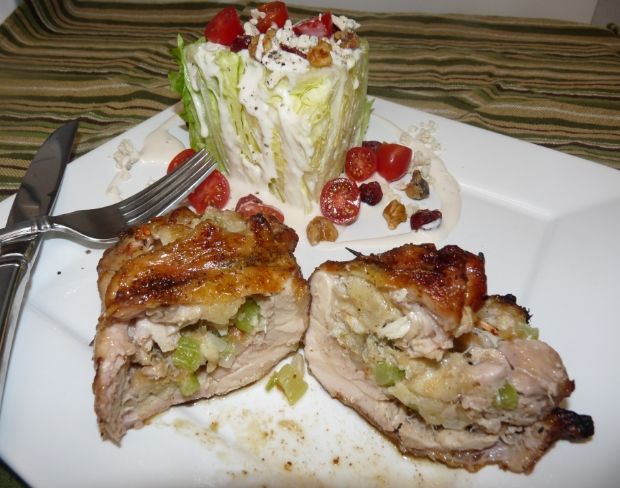 I love the time change. I can actually get pictures of food on the grill with natural sunlight. So much better than a flash.
Recipe and directions can be found HERE
Rowlett, Texas
Griffin's Grub or you can find me on Facebook
The Supreme Potentate, Sovereign Commander and Sultan of Wings