Just getting short ribs, any short ribs around here has been no easy feat. From grocery chains, to the local specialty butcher, no luck. I ventured a little further away from my normal meat markets and found a place that would cut them special for me the next time they butcher. Which happened to be Tuesday. At the last minute, I described some kind of beef rib, thinly cut and different than I was accustomed too. The butcher told me it was called a Flanken Cut, and this was my first attempt at making it.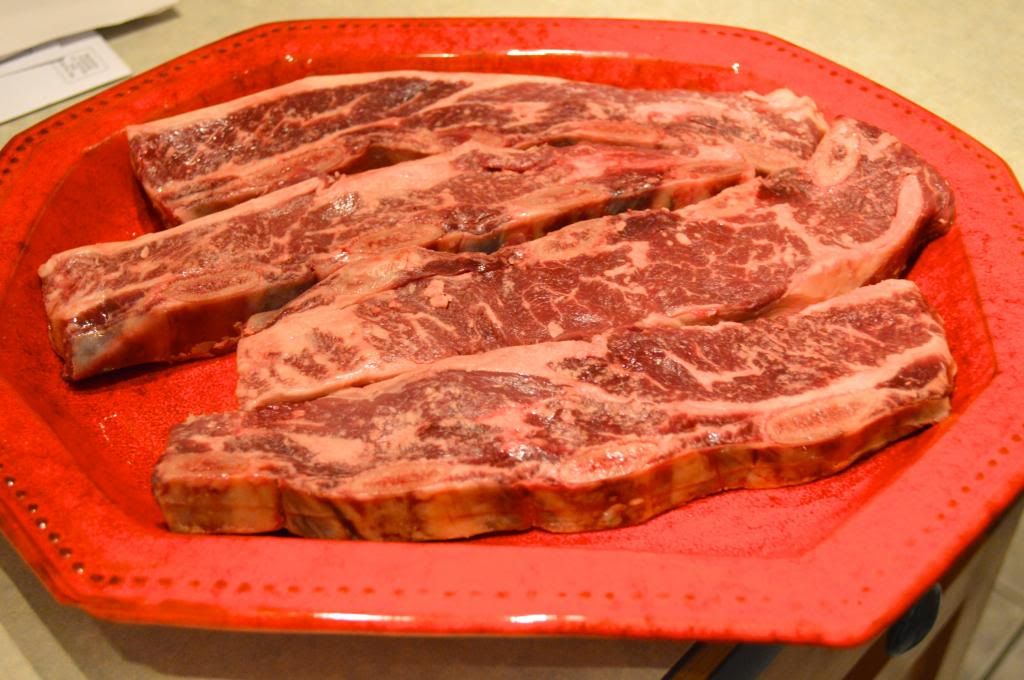 She (the butcher) said a lower and slower with an ending reverse sear was the way she recommended cooking the ribs so that is what I tried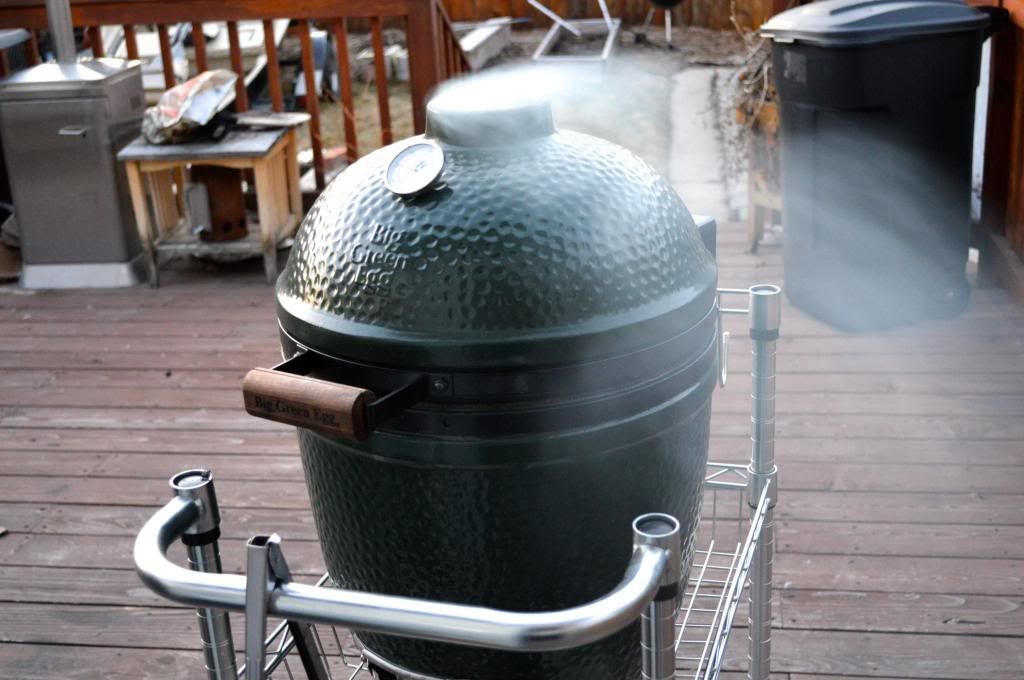 While the small came up, the ribs got a generous shake of DP's Montreal style seasoning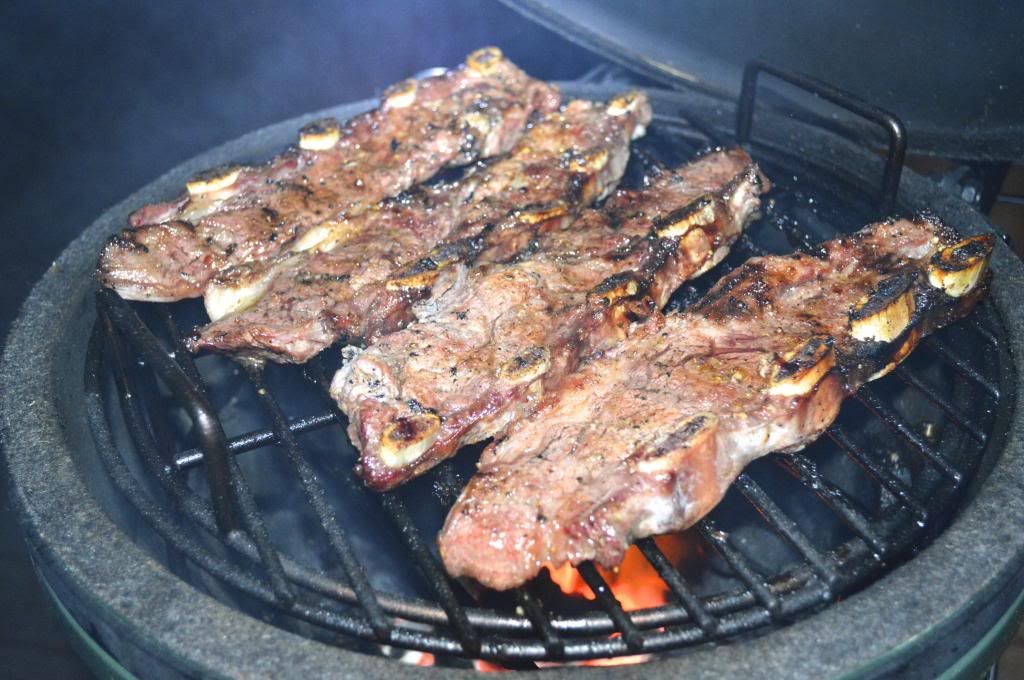 They cooked for over an hour on the small around 275. With quite a few flips and dunks into Italian dressing, they stayed moist and did not pick up much of a bark until the end.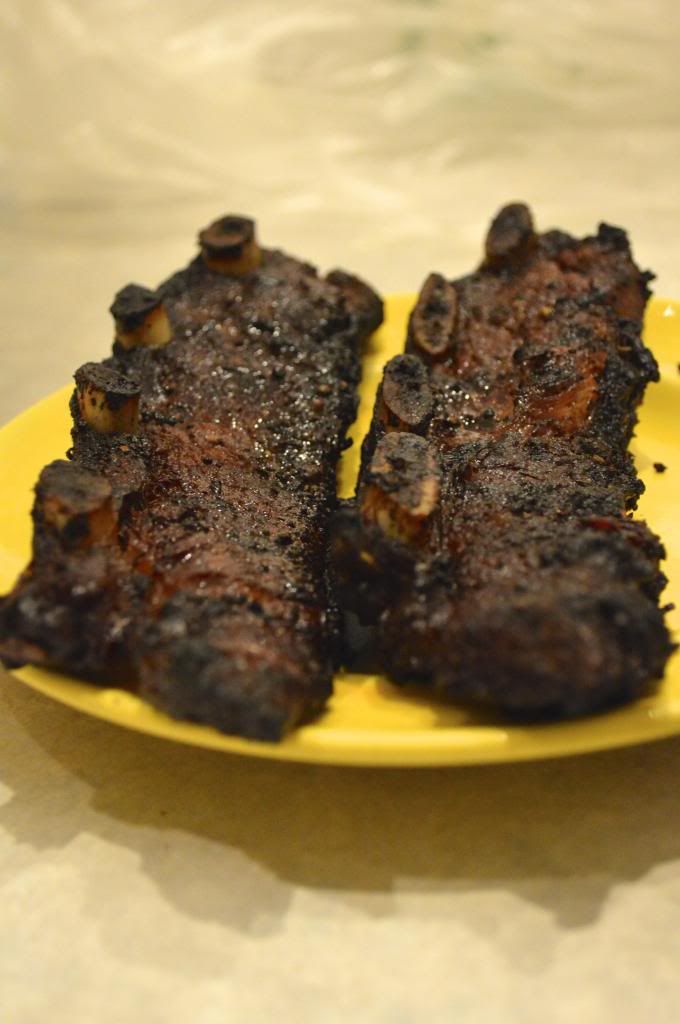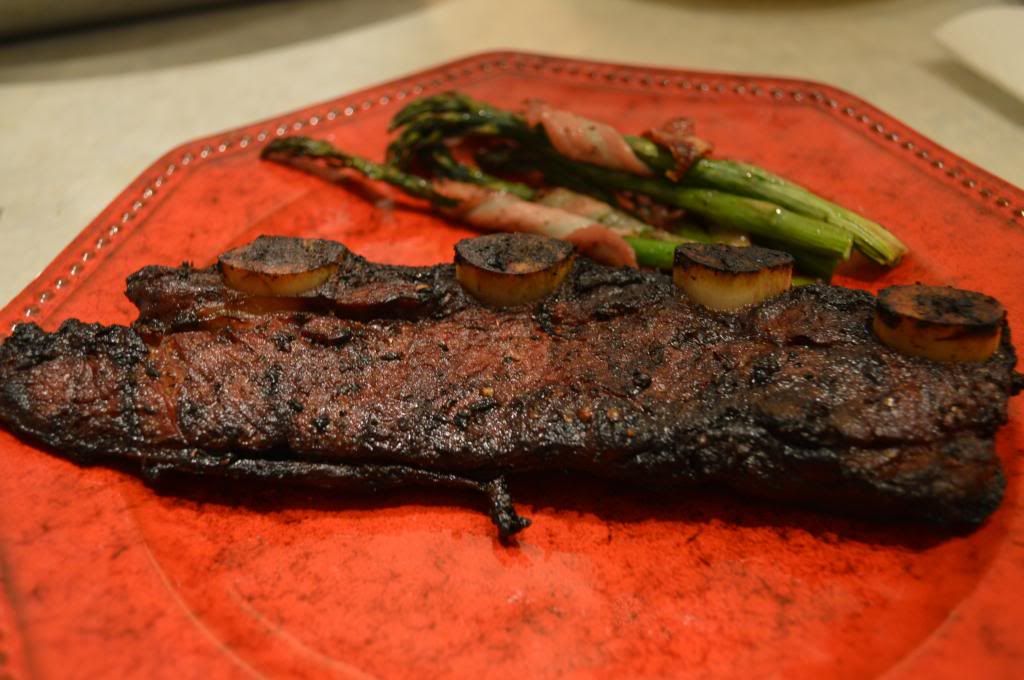 The ribs had so much flavor. Quite intense with a firm flesh and wonderful smoky taste. Yep- they were probably a bit over, but very enjoyable regardless. I have one pack left in the freezer and 2 packages of traditionally cut beef short ribs which I cannot wait to try.
Thanks for looking- P