This one is all @Hashmaker fault. I've been wanting to try one forever, but it never seemed to move up on my list until he made one last week here and said he'd like to see my take on it. From that moment, I knew it was on. I could have taken the easy way out and used store bought pimento cheese, but I thought it would be better if I made my own. Cast of characters minus the diced jalapeno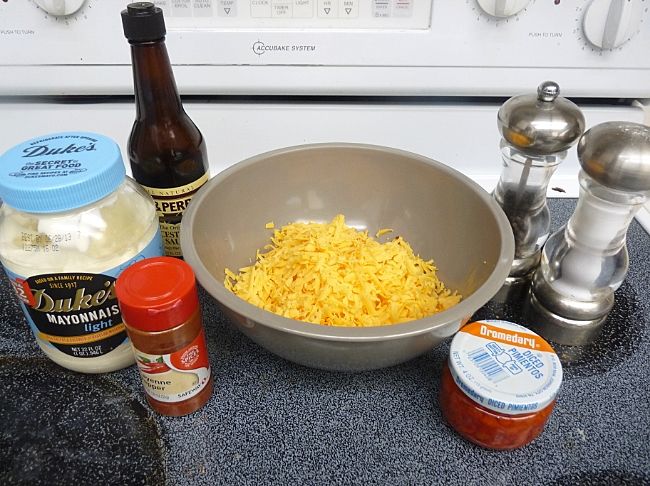 Mixed that all up and tossed it in the fridge to get happy together.
Lit the Egg and got it stabilized at 550. Only one patty as this was the last night for Mrs. G being on the road till July. Yippie!!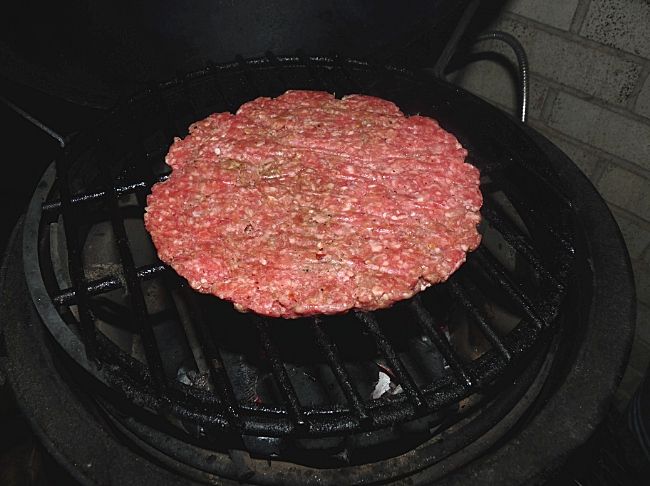 Let it cook for 4 minutes of so, then flipped and topped with 2 tablespoons of the pimento cheese
Pulled it after another 4 minutes of so and constructed my burger. Two slices of bacon on top, a slice of tomato on the bottom, telera rolls (rolls used to make Mexican tortas) that were toasted up in the bacon grease (why let a good thing go to waste?) and served up with some onion rings.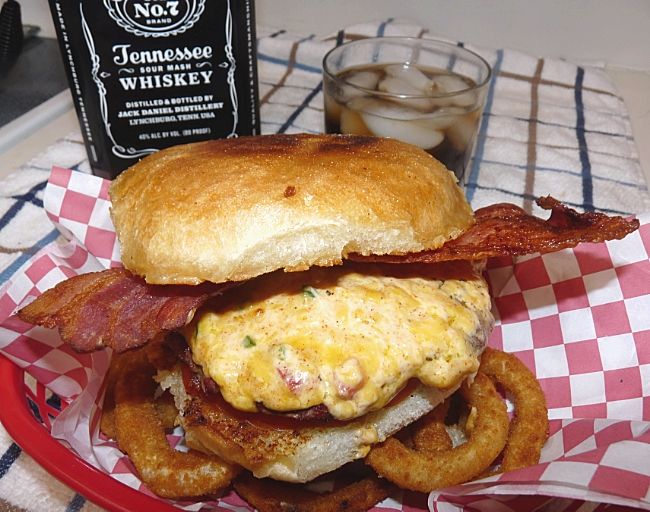 After a few bites, I had to put it down and text @Dyal_SC (we were texting through out the night) and let him know that I had just found my new favorite burger. So cheesey, ooey gooey meltedy perfection. So decadent. I was happy as a....I don't know. Something very happy. Thanks for the inspiration and motivation to get off my butt and finally make one, Hashmaker. I could go for another one right now.
Rowlett, Texas
Griffin's Grub or you can find me on Facebook
The Supreme Potentate, Sovereign Commander and Sultan of Wings