Monday afternoon I dropped Mrs. G off at the airport. She's off to Germany (again) for work and won't be back till next week. Thinking about her in Germany and then our trip to Germany last summer got me wanting some German food. I'm no expert on cooking German cuisine, I'm sure I could find some recipes if I looked, but brats sounded close enough for me. Got the Egg fired up to 350 and threw some on.
Let them cook for a bit.
Just a simple brat dinner along with some tots. Love me some tots. Not German, but who cares?
They were ok, nothing special. Certainly not as good as I remember this one being on the banks of the Main River.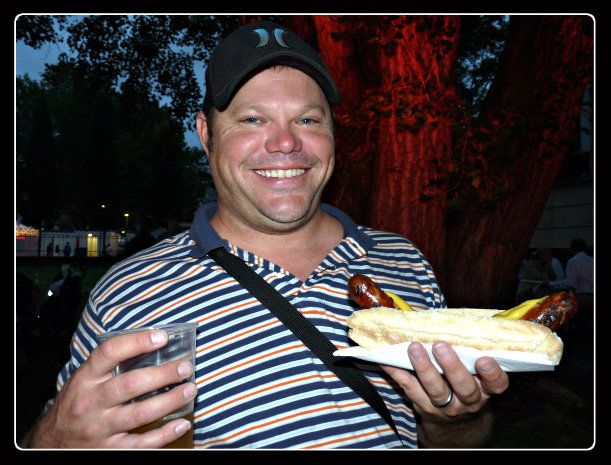 And what did Stacie have her first night in Germany? Some bratwurst? Knockwurst? Possibly some schnitzel? No...she had spaghetti? Yeah...sometimes I wonder about her.
I've got a recipe that I'll probably cook Thursday that will have a German spin on something we all love to bbq. I got high hopes for it. We'll see how it turns out.
Rowlett, Texas
Griffin's Grub or you can find me on Facebook
The Supreme Potentate, Sovereign Commander and Sultan of Wings