I gotta give a big thank you to all that offered up tips and suggestions on how to make this one. That's what makes this place so great. A wealth of knowledge and knowledgable people ready and willing to help out. I decided to go with Steven Raichlen's recipe that was posted in the New York Times. Unfortunately, the store had no top round when I went, so I settled on this 4lb round rump roast.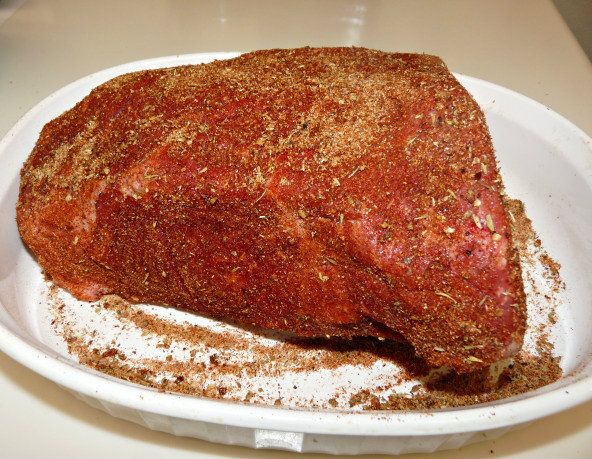 For the cook, I started off searing it at 450F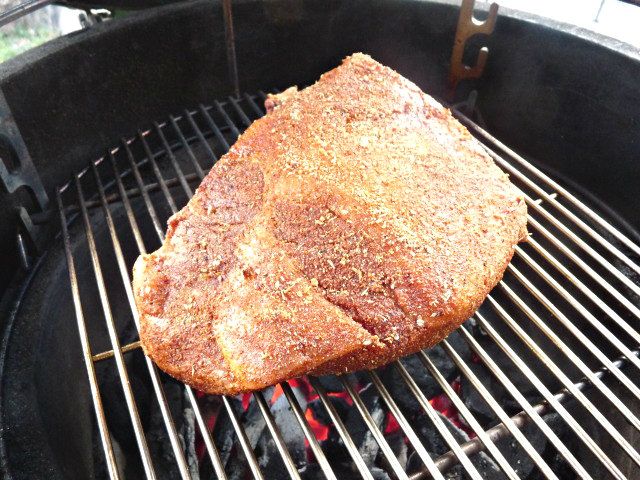 Then went indirect to finish it off. have I mentioned how much I love my AR from the Ceramic Grill Store?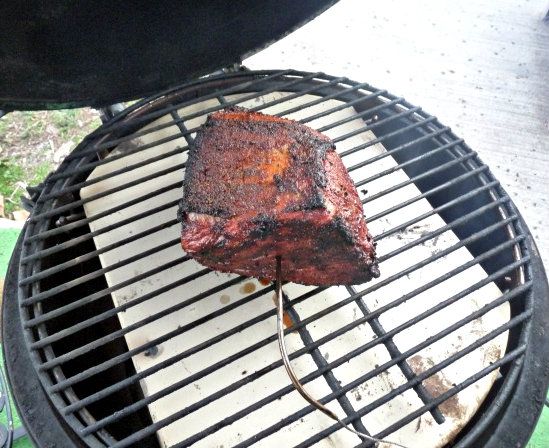 BBQ makes a man thirsty! Check out that little bottle tag. Stacie got that as a sample from the trade show she was working in Vegas last week.
I pulled it at 125 and then let it rest for 30 minutes, but had to do a taste test for quality control purposes
After 30 minutes, it was time to break out the slicer that I got for Christmas for its maiden voyage
Thing worked pretty darn good
Maybe not as good as one from a deli, but for home use, it'll be fine
For the sandwich, it was a Kaiser roll, the beef, raw onions sliced thinly and topped with Tiger Sauce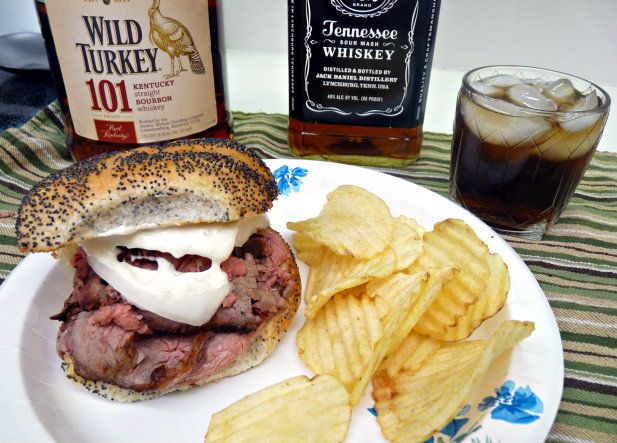 I'm sure it was not authentic, but it was pretty freaking tasty. The meat was tender and the sharp, pungent flavor of the onion and the heat and creaminess of the Tiger Sauce just worked perfectly together. And now I got lunch meat for the rest of the week! We'll be doing this again for sure.
Rowlett, Texas
Griffin's Grub or you can find me on Facebook
The Supreme Potentate, Sovereign Commander and Sultan of Wings