After seeing some of the pizza cooks coming out of here lately, I was having a craving for some pizza. Had some French bread sitting around that I needed to do something with, so why not do French bread pizzas? One of the pizzas got slathered in some Buitoni's marinara sauce, the other got an equal parts of the sauce and Stubbs BBQ sauce.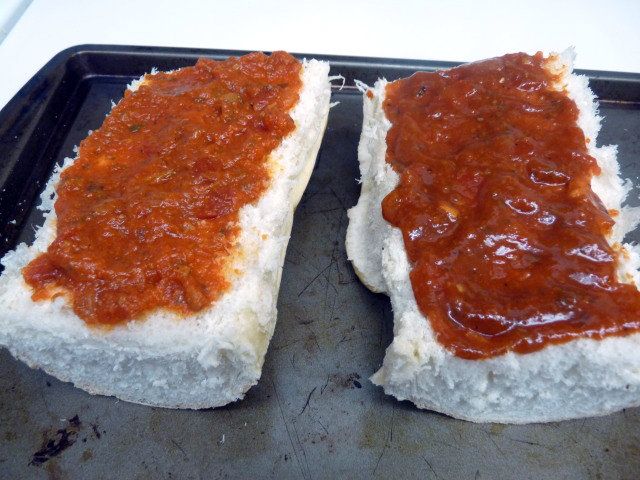 Next was a hefty dose of grated mozz and a bit of cheddar. One got pepperoni
and the other got some left over pulled beef, sauteed red onions and some bleu cheese.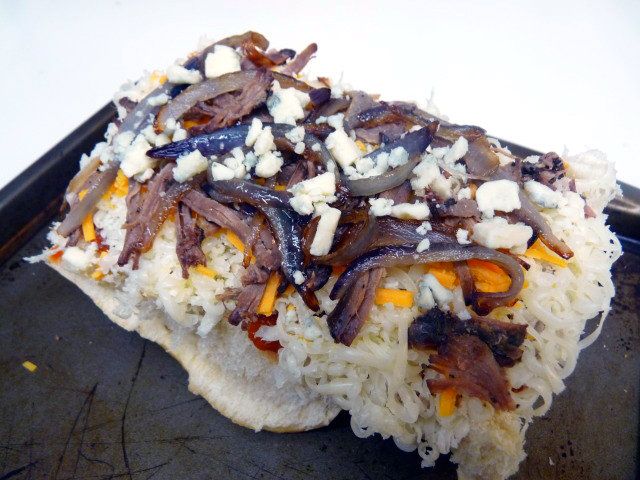 This was the first time using my AR rig to do anything like pizza and I wasn't positive on the set up, but I put the oval stone on the bottom layer and the grid on the top with the pizza stone on top and then let it settle in at 450. Not sure if that is the preferred method.
Only took about 10 mintues to get to this
I was worried about the bottom because they were getting really dark and were about to burn, so I took them off and finished them under the broiler. Here's the pepperoni. I hate it when toppings slide off of things.
And the one I was more excited about
Now before there are any wise crack remarks from the peanut gallery, no, I did not eat them both. I was gonna save one for lunch the next day. Not being able to decide which one, I cut them both in half and sampled each of them. Hard to beat a classic like pepperoni, but the pulled beef one definitely won. While good, I don't think I knocked this one out of the park. I think next time, I'm going to flatten the bread a bit somehow. It just seemed too thick and while the outside got all crispy crunchy like, the inside was still soft and not really warm at all. Might lower the cooking temp and maybe change up the set up. Might just go back to the place setter and pizza stone for this one unless anybody has any recommendations....
Rowlett, Texas
Griffin's Grub or you can find me on Facebook
The Supreme Potentate, Sovereign Commander and Sultan of Wings