Seeing a post about handles reminded me that I never posted my custom handle from
Danny's Carvings
. He does great work and is really easy to deal with. Keeping the Asian / Kamado theme for my grill pergola I had my sister design a Koi for a custom handle. Danny had to alter it slightly to fit on the handle but I think it came out great and I really enjoy it.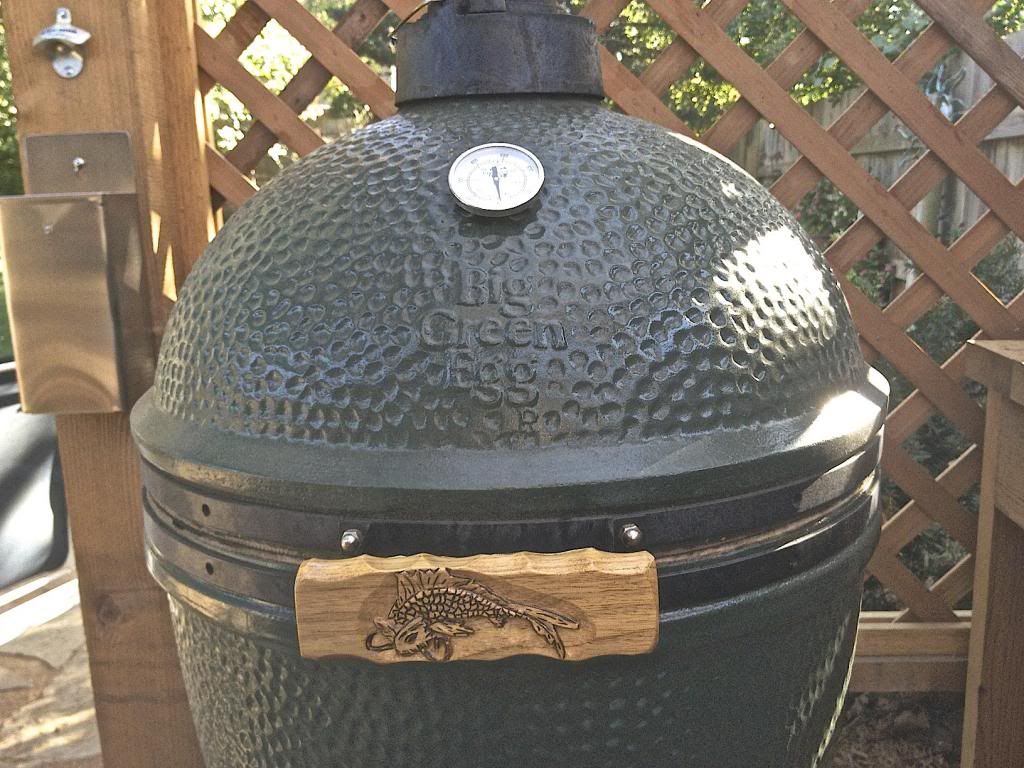 I've been traveling and got busy with the holidays so I have not posted in awhile but I still have been giving the BGE a good share of the cooking duties. On Christmas day we were supposed to get a
major snow storm
but it was more of a light flurry.
I did the
Maple-Bourbon Ham
from
@egret
I used the new Crown Maple for the paste and it turned out to be one of the best hams I've done. It was a spiral cut so no injecting was needed.
For the Cotton Bowl watch party I made a batch of @cazzy wings which to his recommendation after my first batch, I made the marinade ahead of time and had lots of time for the chili flakes to steep. Even better than last time! Which was good because my Sooners got destroyed by Texas A&M.
And thanks to this forum and posts from
@Griffin
and
@Doc_Eggerton
I picked up a leg rack and did some Carribean Jerk Chicken Legs and some grilled veggies for a tasty meal.
I wish all my fellow Eggheads good luck in the New Year!
Large & Small
BGE
, CGW Two-Tier Swing Rack for
BOTH EGGS
, Spider for the Wok, eggCARTen & and Cedar Pergola my
Eggs
call home in Edmond, OK.