I have a confession to make...I tend to cook way more food than I need to. I don't know if I'm over estimating how much people will eat or just unconsciosly worried about running out of food. Regardless, I always have food leftover when I cook for a group of people. Better too much than too little, though, right?
We ended up with way too much chicken after this last weekend. I can only eat it the same way 2 or 3 times before I get sick of it, though. So it generally gets turned into some type of casserole. Yesterday, I decided I was going to try out The Pioneer Woman's Chicken Pot Pie recipe. It did get a few tweaks as we just aren't that good at following recipes.
Started out sauteing some onions and celery.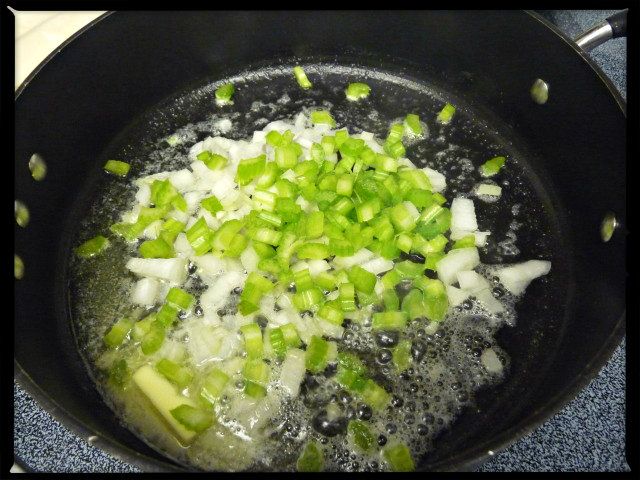 Added in 2 cups (3 medium sized chicken thighs)
Some flour was mixed in, then some chicken stock, a splash of wine and some heavy cream.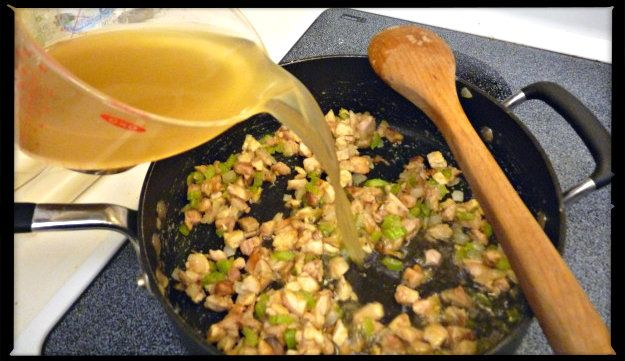 Lined the bottom of a 9" pie pan with a pie crust and poured the mixture in. The Pioneer Woman only uses crust on the top, we like the crust ont he top and bottom.
Topped it with another pie crust and then did the unthinkable, unforgiveable...I stuck it in the oversized clock in the kitchen. I'm still getting over being sick and didn't want to go outside into the cold and risk relapsing. Cna you forgive me? I promise I'll do it on the Egg next time..
About 35 minutes later it was done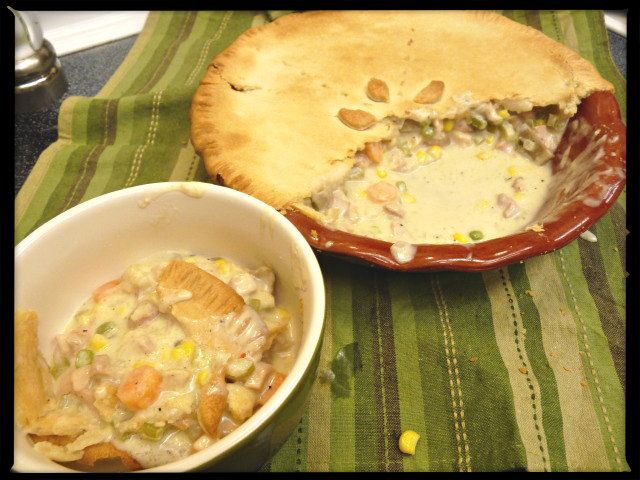 It came out really, really good! So good, we both went back for seconds! Creamy and savory with a buttery, flakey crust. Just the right hint of smoke from the chicken, not too much, not too little. Now, I just wish I had done it on the Egg. Next time I will for sure.
If you are interested in her recipe, you can google it, or you can go to my blog and see how we changed it up to suit our tastes.
Rowlett, Texas
Griffin's Grub or you can find me on Facebook
The Supreme Potentate, Sovereign Commander and Sultan of Wings