After seeing a couple of posts on here about making your own bacon, I decided to give it a shot. Did two types, Maple Bourbon and '3' Pepper Bacon, and they turned out fantastic. I'll never buy bacon again, especially with how cheap and easy this is. Little pic heavy but enjoy!
Maple Bourbon Resting

Maple Bourbon Cooked, excuse the wife's finger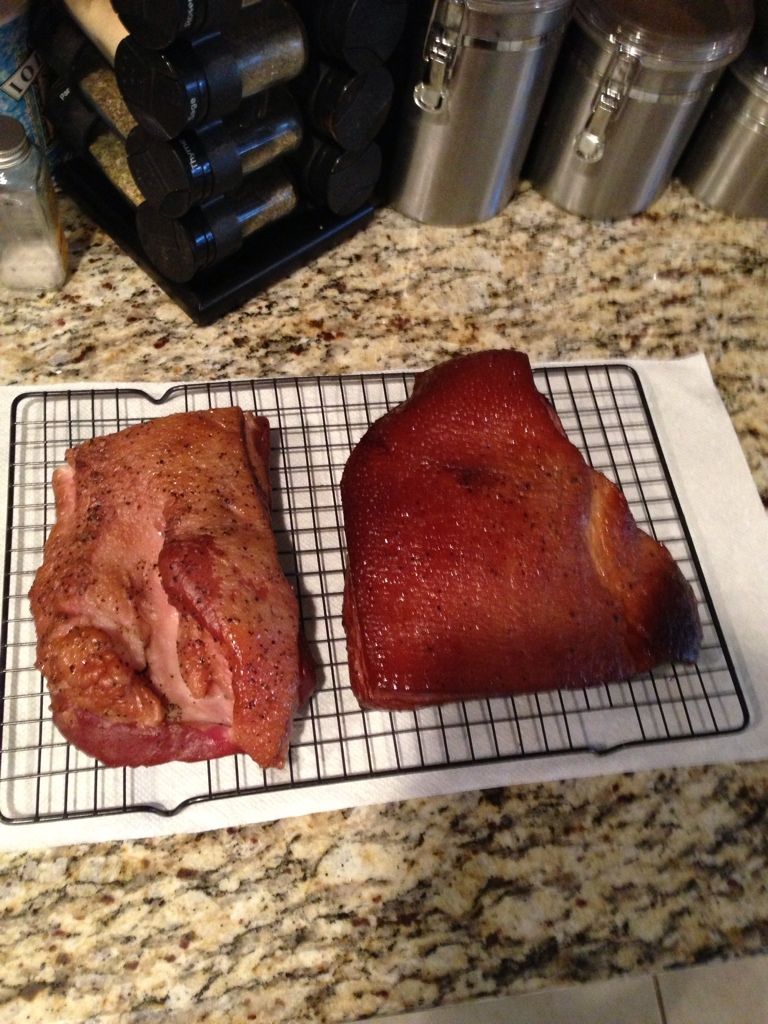 3 Pepper and Maple Bourbon just hanging out.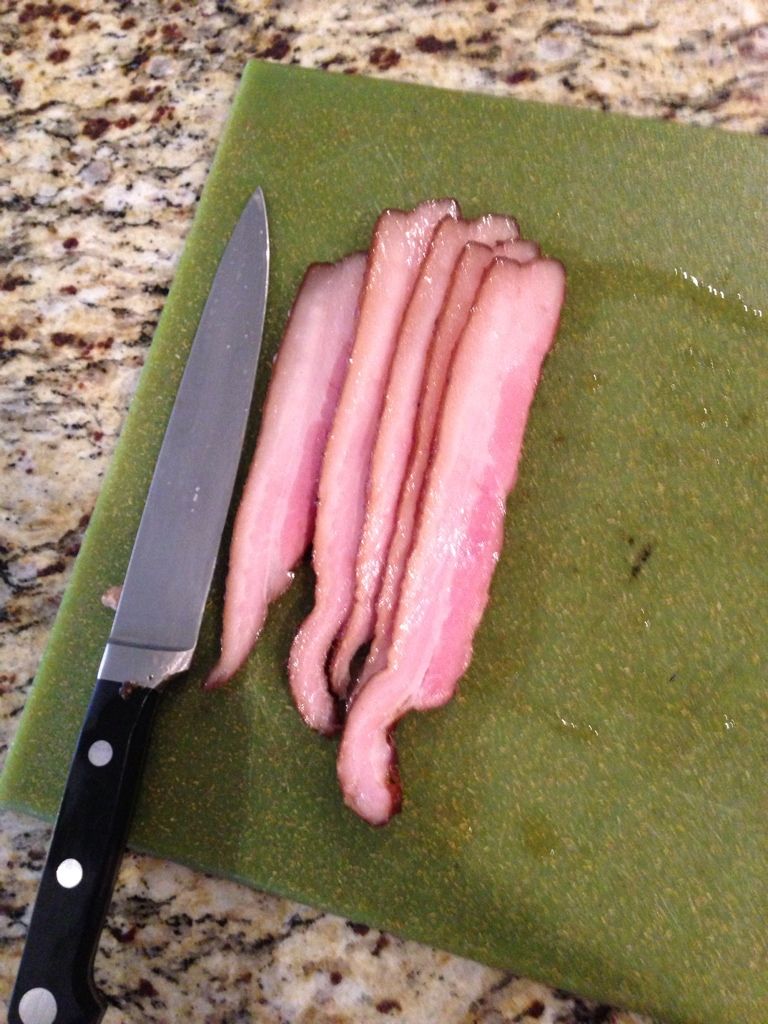 3 Pepper sliced and ready for cooking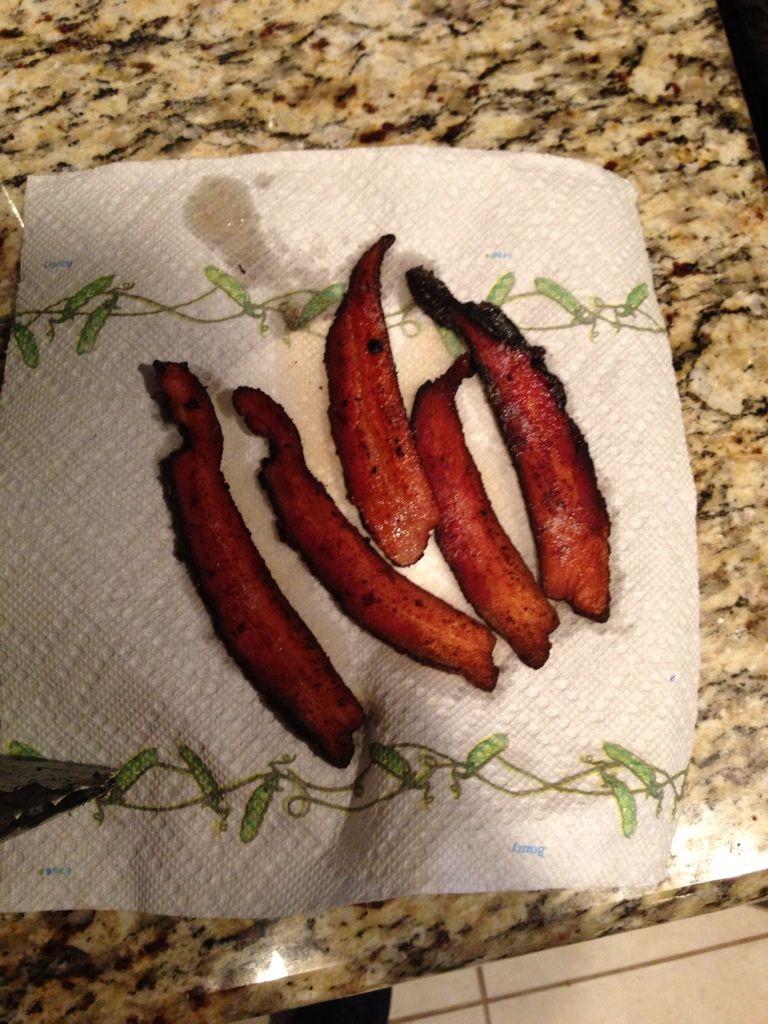 3 Pepper cooked and then quickly eaten.

This was easy so my next attempt will be at apple cinnamon. Thanks for looking