I tried Bobby Flays "Grilled Shrimp Skewers with Cilantro-Mint Chutney" tonight and turned out great. I love Indian food, but this one was great balance along with the typical explosion of flavors associated with indian spices. Very quick prep and marinade time made the meal easy . . . this is a repeat for sure!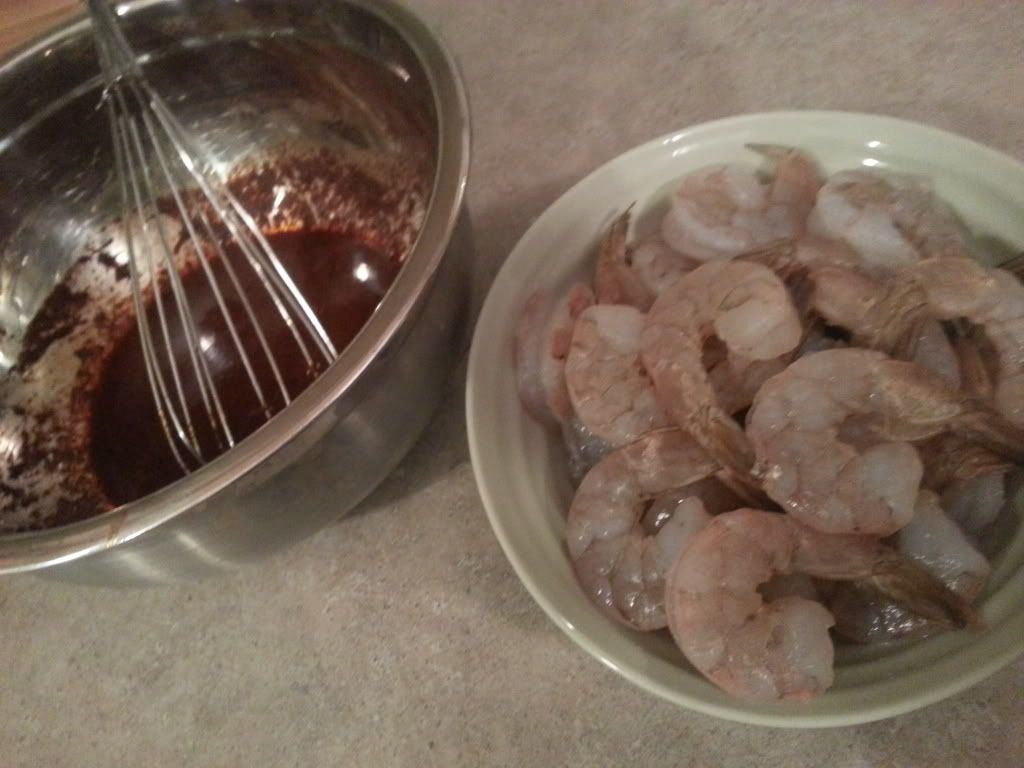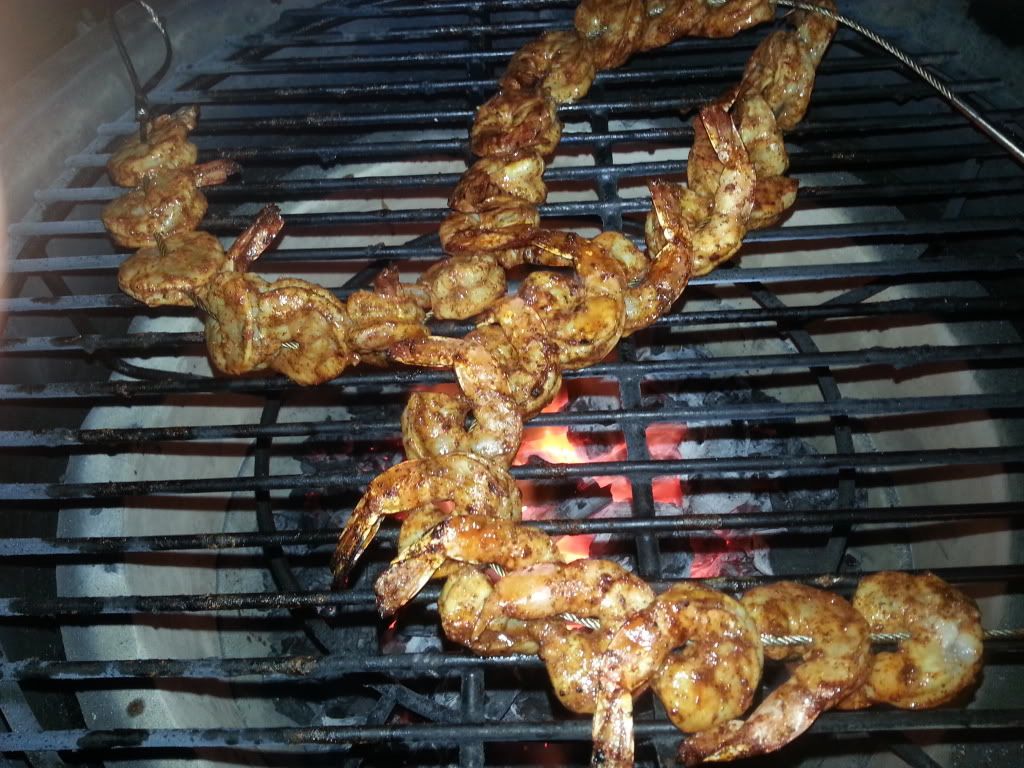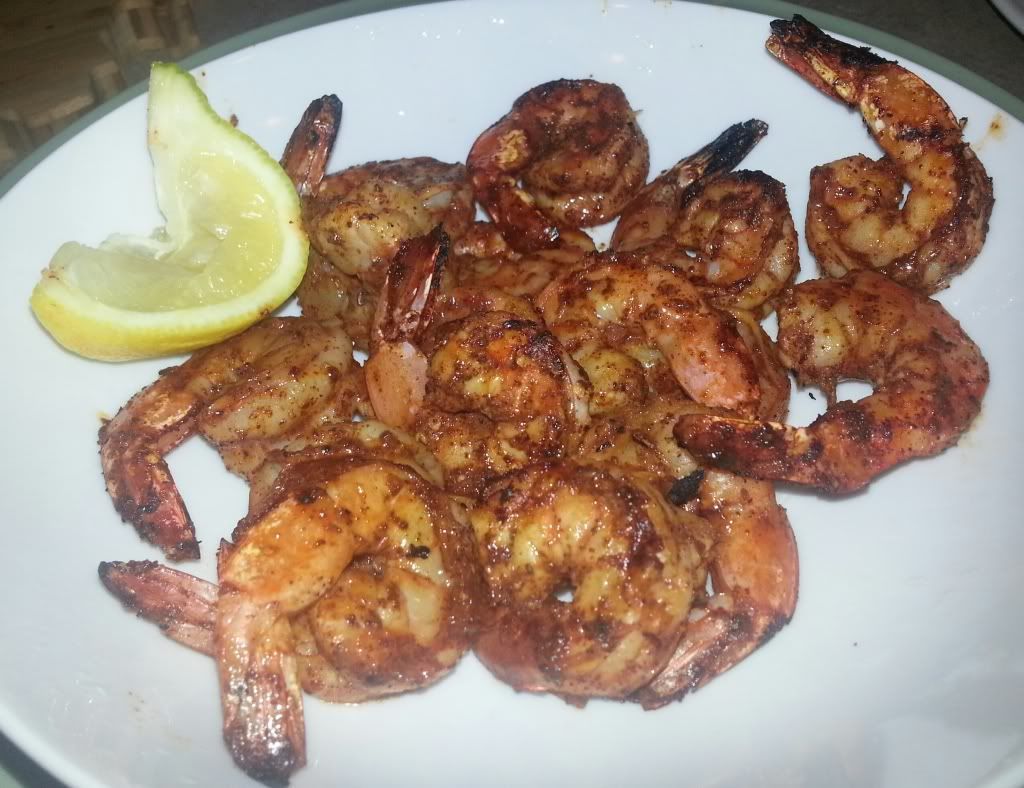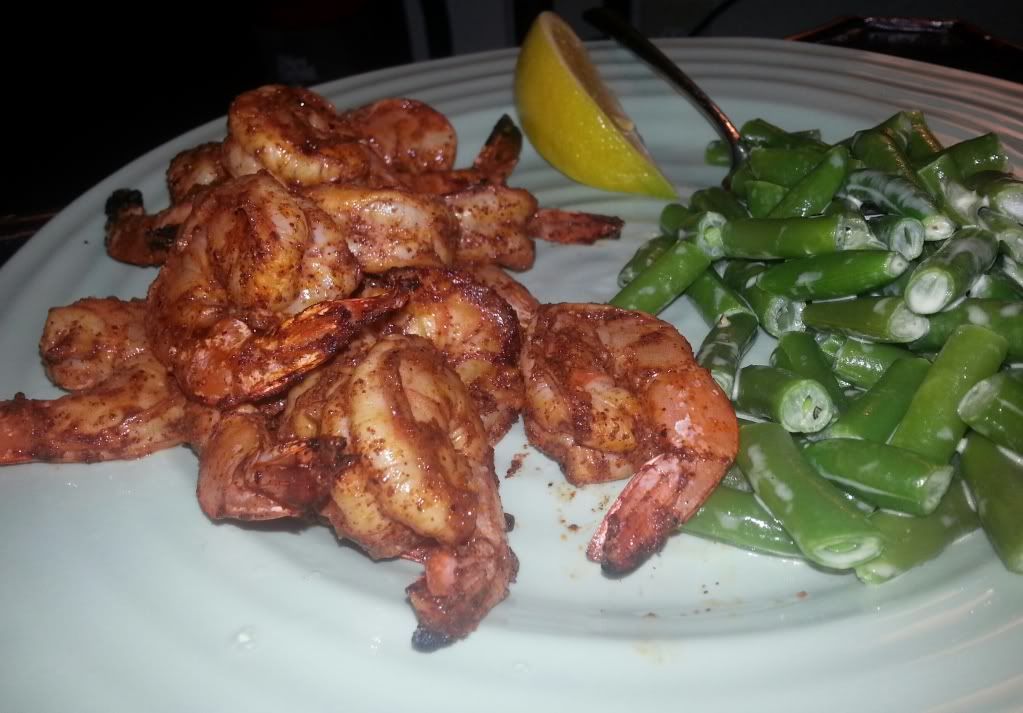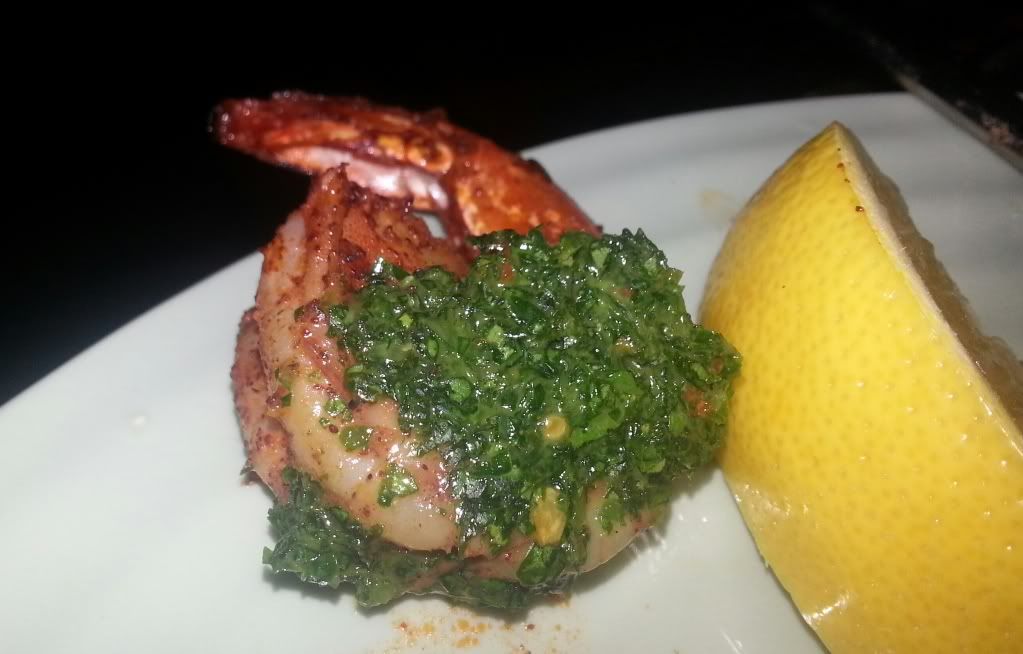 Ingredients
Shrimp:
2 tablespoons red chile powder, such as ancho or New Mexican red
2 tablespoons garam masala
2 tablespoons canola oil
Juice of 2 lemons
Kosher salt and freshly ground black pepper
1 pound large shrimp (21/24), shelled, deveined, tails left on and patted dry
Cilantro-Mint Chutney:
1 cup tightly packed fresh cilantro leaves
1/2 cup tightly packed fresh mint leaves
4 scallions, chopped
1 Thai chile, finely minced
Zest of 1 lime
1 to 2 tablespoons honey
1 to 2 tablespoons canola oil
Kosher salt and freshly ground black pepper
Special equipment: 6-inch skewers, soaked in cold water for at least 1 hour
Directions
For the shrimp: Whisk together the chile powder, garam masala, canola oil, lemon juice in a medium bowl and season with salt and pepper. Add the shrimp and toss to coat in the mixture. Let marinate for 15 minutes.
Prepare a charcoal grill for direct grilling, high heat.
For the chutney: Combine the cilantro, mint, scallions, chile, 1 tablespoon each honey and canola oil, lime zest, and some salt and pepper in a food processor. Process to make a smooth paste. Taste; add honey, if desired, or more oil to make a sauce that will cling to the shrimp.
Thread 2 skewers through 3 shrimp so that the shrimp lay flat. Sprinkle with salt and pepper. Grill until golden brown and slightly charred on both sides and just cooked through, about 1 1/2 minutes per side.
Remove the shrimp to a platter and serve with the cilantro-mint chutney.