I ponied up and got the sous vide sidekick. It showed up in the mail on Sat, so I felt compelled to break it in immediately. Surf & Turf came to mind and I had a couple of tenderloin steaks in the fridge. I decided on Scallops for the bounty of the sea.
The side kick was set up paired with a large stock pot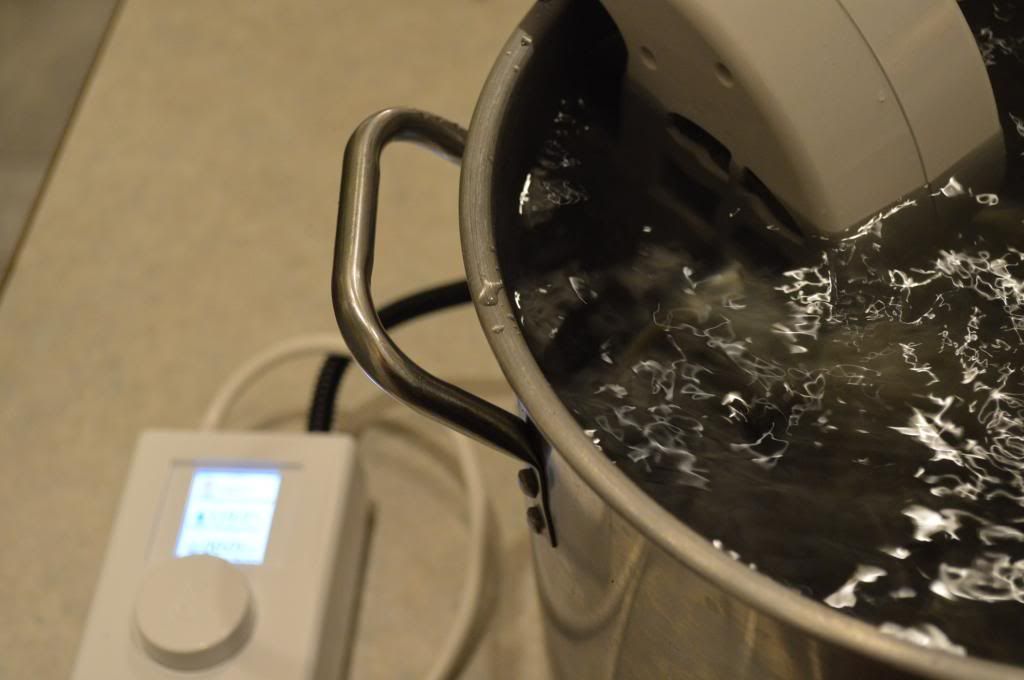 I set the side kick to 135 for the steaks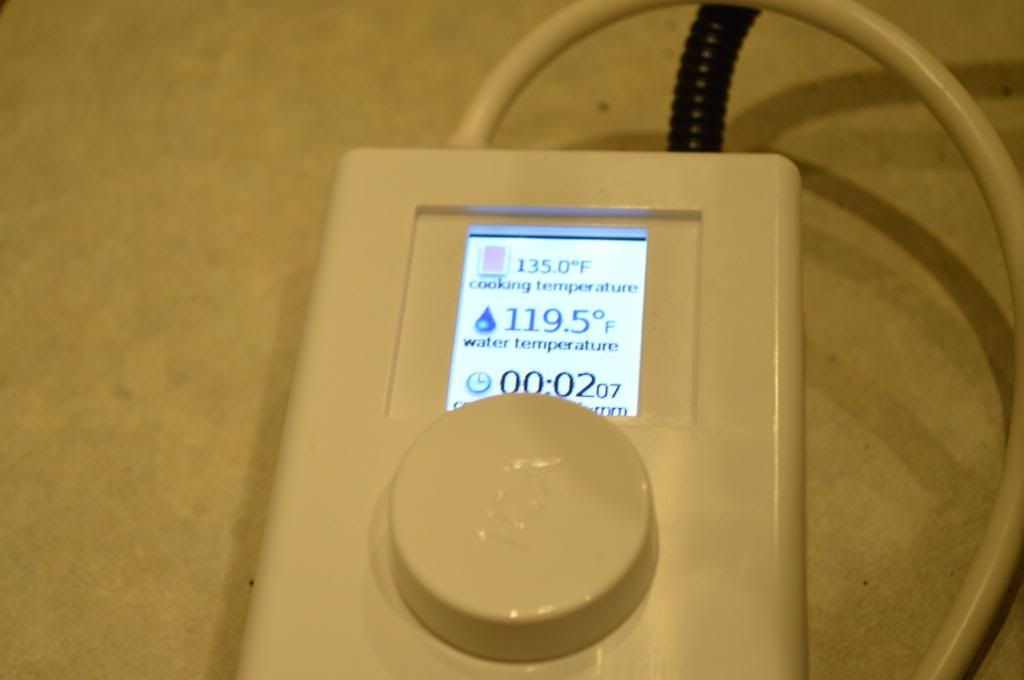 The steaks went into the bag with shallots, a few mushrooms, a half cooked slice of bacon, and a hunk of butter. The meat was seasoned with the DP Montreal style seasoning.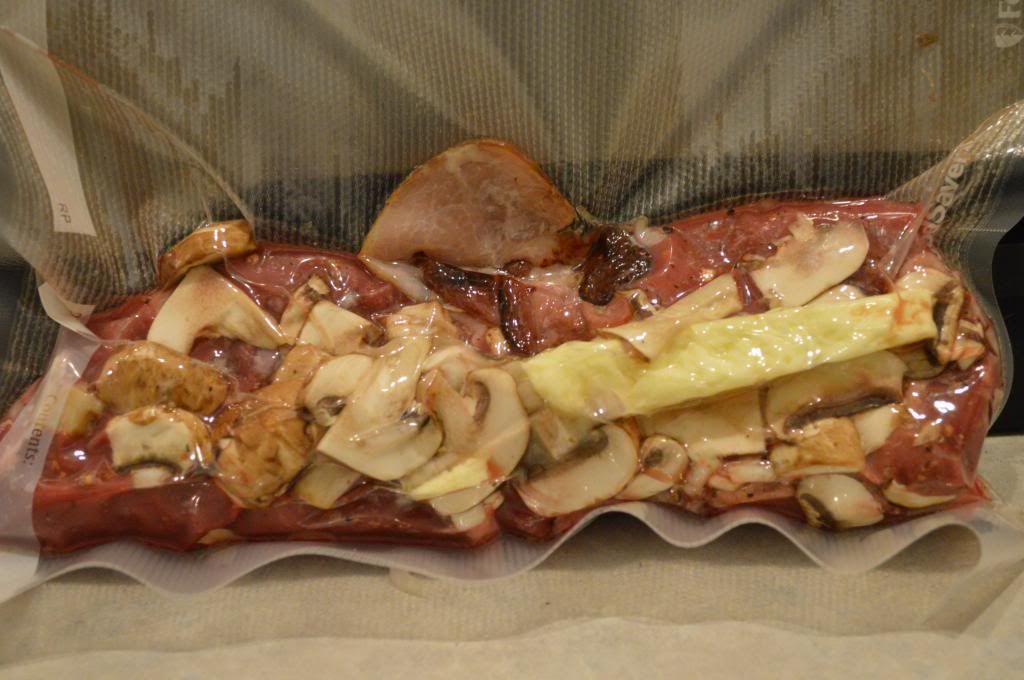 The meat cooked for the better part of an hour. I wanted to do the scallops @ 120 and learned an interesting trick. Since the meat was already done @ 135, I could just keep it held at 120 with the scallops while they cooked together in the bath, but in separate bags. Scallops were cooked with no seasoning for 20 min before I Seasoned them with DP and seared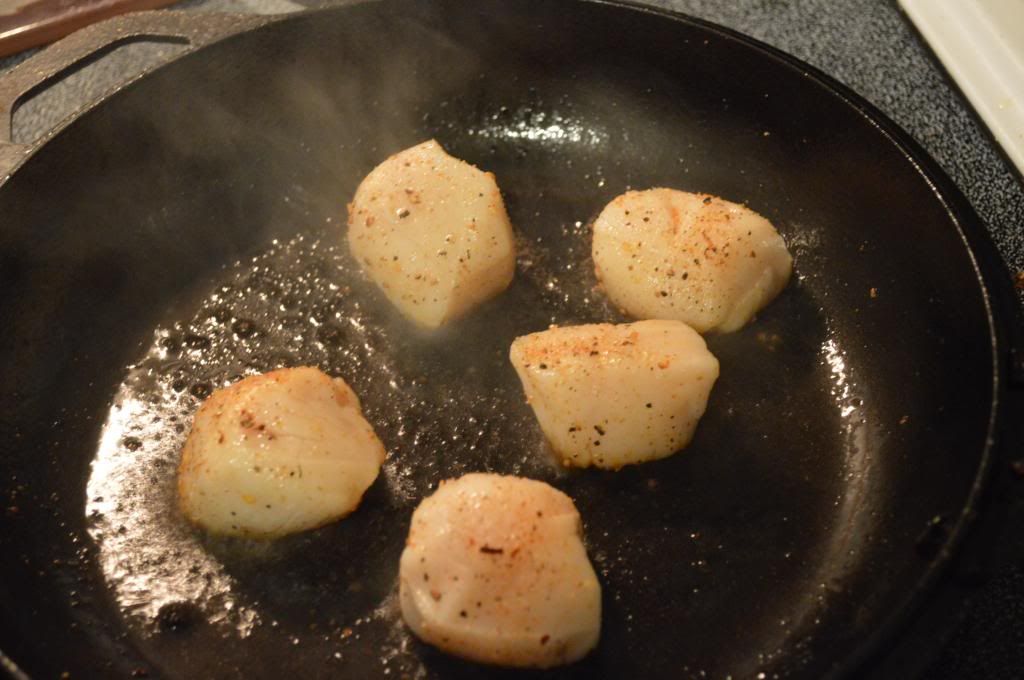 After a flip, the steaks were also seared to a nice crust matching the scallops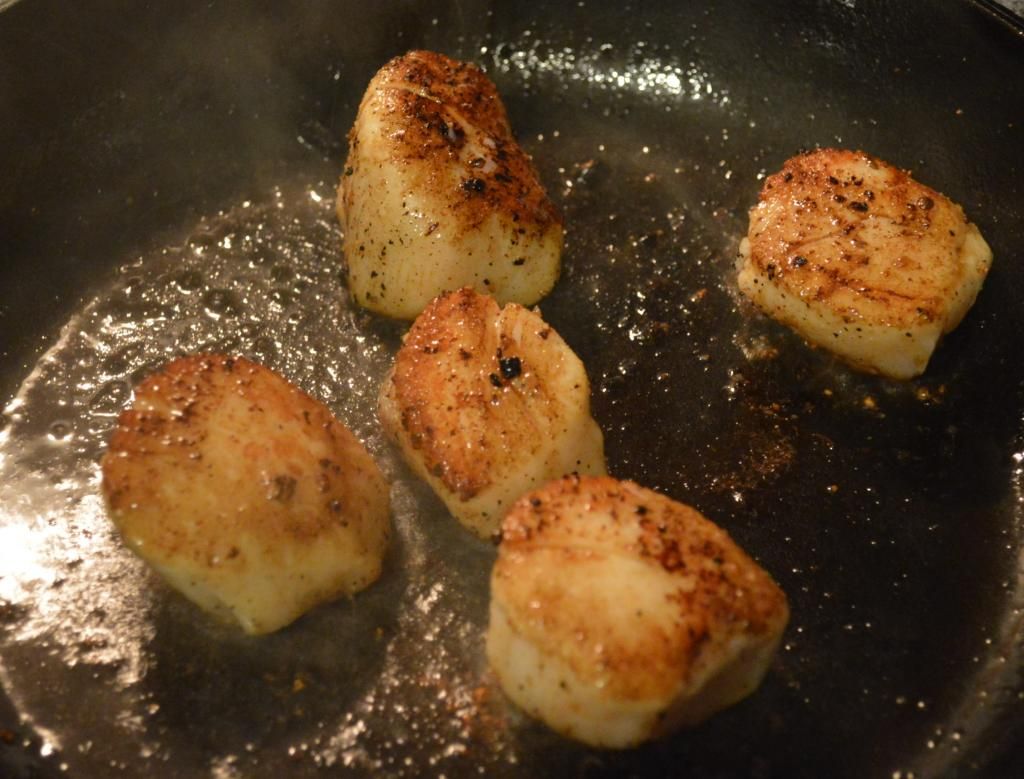 Plated with a bacon mushroom ravioli we made using egg roll wrappers.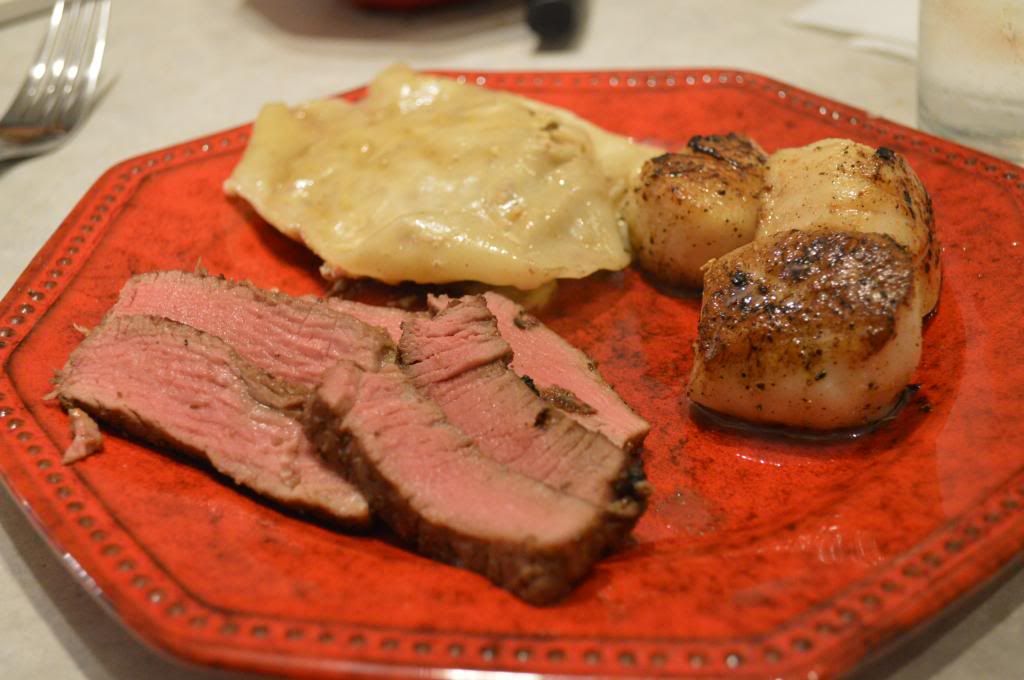 I was pretty happy with my first effort. Next time, I will do the steak @ 130 and the scallops at 118 to compare and contrast. The scallops had a fantastic consistency, and an amazing taste. She thought they tasted much sweeter than normal, I actually thought they had a much richer flavor and was all topped off (in a good way) with a couple of the 5 we cooked. The steak also had a very meaty flavor and was tender while being incredibly juicy. The next time I do beef, I will take better advantage of the bag juices. We used them a bit as a dipping sauce but it was under utilized. The few mushrooms that I included in the bag were wonderful as well. In full disclosure, I did not use my egg on this cook. But feeling guilty, I did SV Ribs on Sun and smoked/ finished them on the egg for redemption. Fingers were too saucy for photos, so you will have to take my word for it-
Between a new Small and a SV, I will have a lot to be thankful for in the new year. I wish you and yours peace, prosperity, and even cooking temperatures for many years to come-
Thanks for looking- P