I've been Eggin on my large since Jan and recently just picked up a small a few weeks back. Last week received an early Christmas present to myself, a woo and a stone from CGS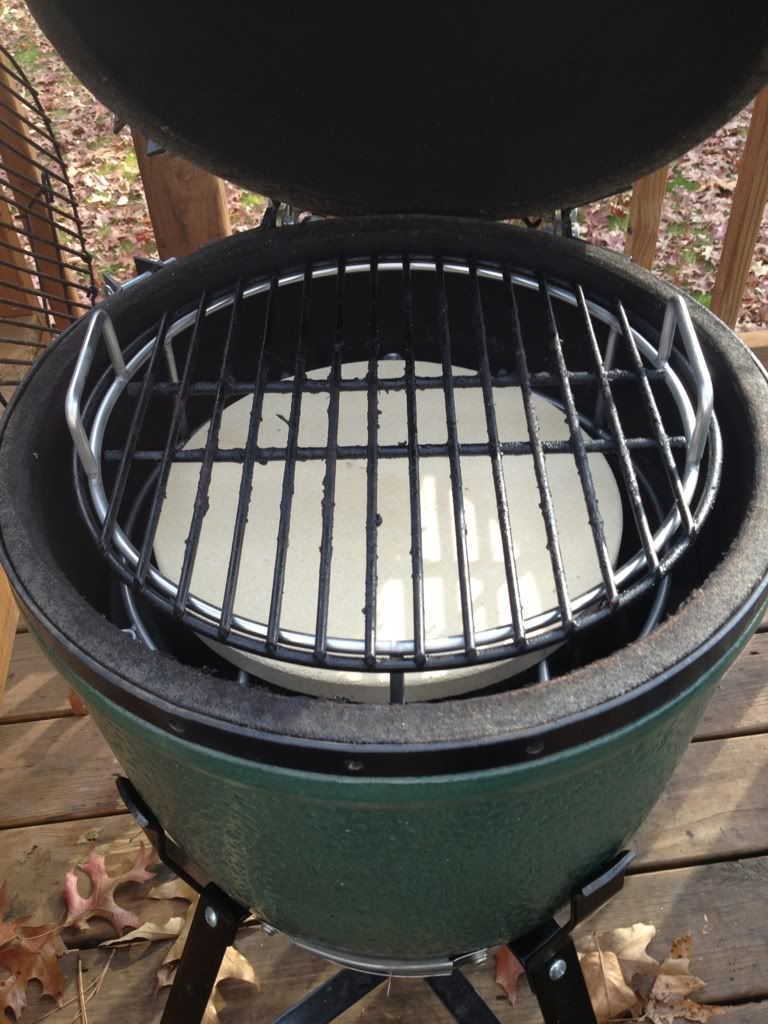 So, 8:45am I put on a 5+lb butt, which was rubbed up the night before.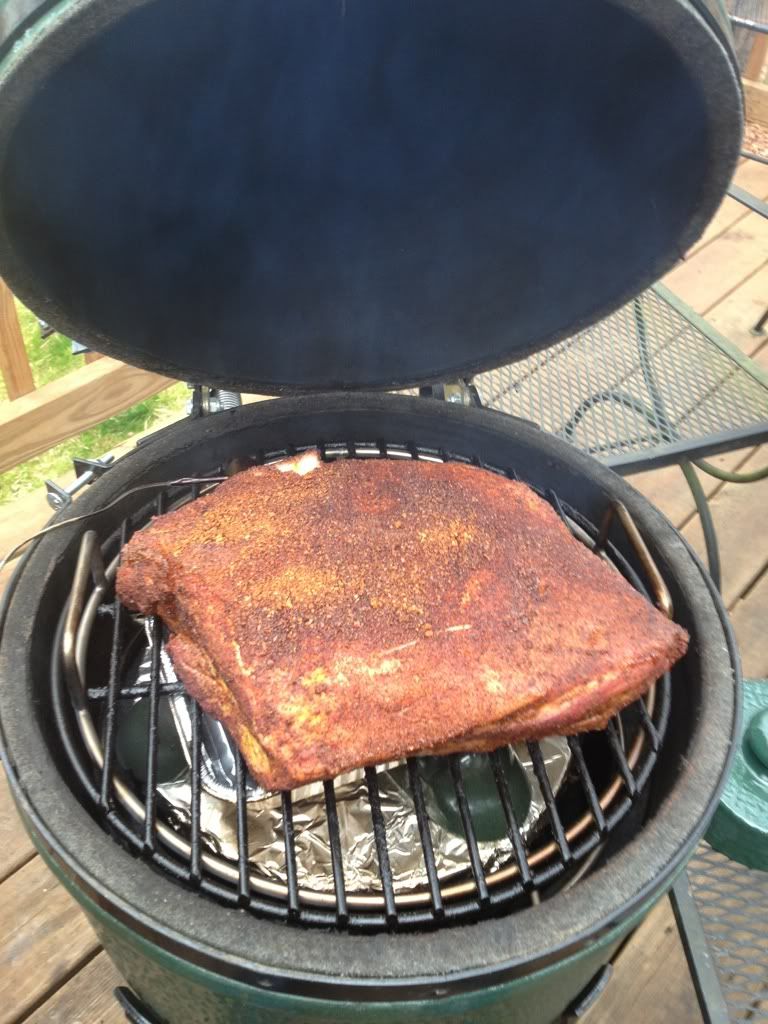 The fire got a little hot in the beginning but my neighbor helped get it stabilized around 275 dome (wife and I took the baby to ride the Pink Pig). Got home around 1ish, meat was at 154 IT and the fire was out and the temp was 164. So, I take everything out, reload w RO, burn off the VOC's for about 15 min and put everything back in and continue on. Grate temp hung around 275 for most of the afternoon. 5pm rolls around and we're at 189ish IT. The temp creeped up some , I didn't mind, the folks were headed over to eat. Pulled the meat a lil before 7 at 194.
Took it straight to the kitchen and started pulling and it was tough. Every butt I have ever done, the bone has practically fallen out. Not here, I had to fight to get this bone out. Meat seemed tough and dry to me, everyone else said it was fine. Not sure what happened, maybe too lean of a cut? No pics of the pulled product. I think this is the 1st time I've been disappointed w anything off the Egg. Oh well, we shall move forward! Gotta decide what to try today. Go Falcons!!