So, I typically Wok on my XL, using the woo2. Never used the large, and this time, I didn't feel like using either. I must say, this was easier to get ready, faster, hotter (easily controlled) and also easy to put away after. I am surprised I didn't think of it sooner, but I am glad I did. Food turned out great, minus the natural smoke flavor of the lump/wood chips. This is a great alternative for those days you just don't have the time to fire the eggs up.
PS, notice I said ghetto, this is because of my makeshift table for the propane burner lol, the old cage from my old "fire-que" thing we take to tailgate so we can have a camp fire. It worked, but next time I will use a table.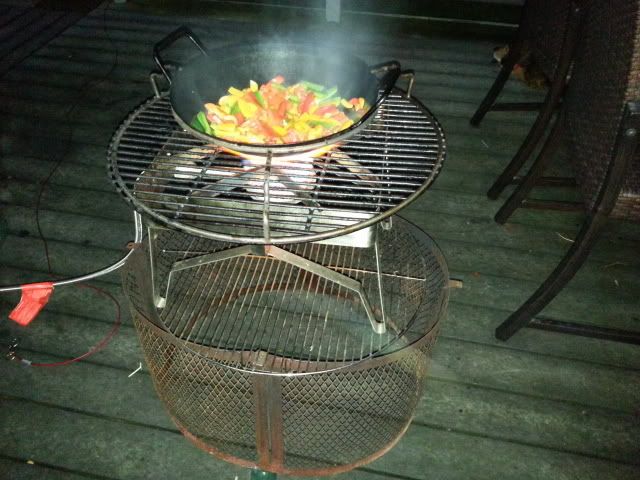 All in all it was very good as always, just used what we had in the fridge, some sriracha and teriyaki sauces. Hope this inspires those with a propane burner.
"Entrepreneurs are simply those who understand that there is little difference between obstacle and opportunity, and are able to turn both to their advantage."