Decided to do Brisket this past weekend. I have posted on brisket before but since there have been so many questions on brisket recently by a number of new people, I decided to post some more pics of this cook. Here we go.
Started with the "Smoklahoma" rub from Steven Raichlen and made some changes. Includes smoked and regular paprika, cayenne pepper, white pepper, kosher salt, brown sugar, oregano, celery salt, black pepper, cumin, mild chile powder, and garlic powder.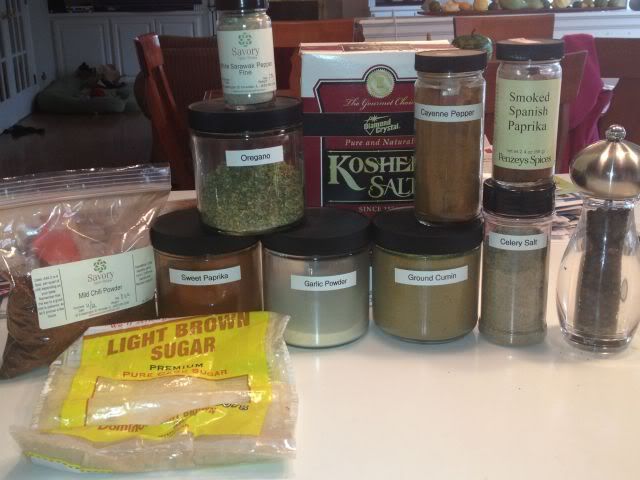 I had a nice 6# CAB Brisket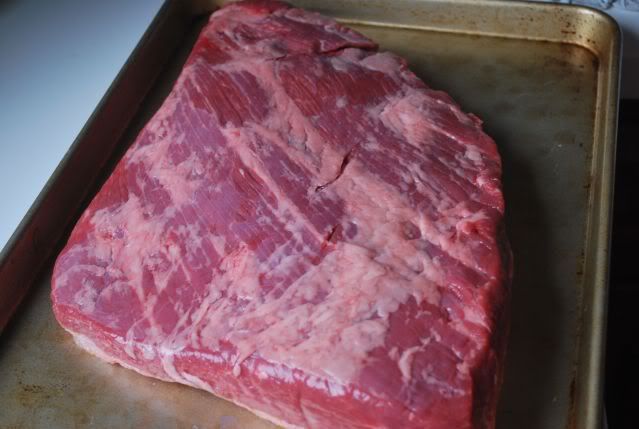 I rubbed it and let it sit for a couple of hours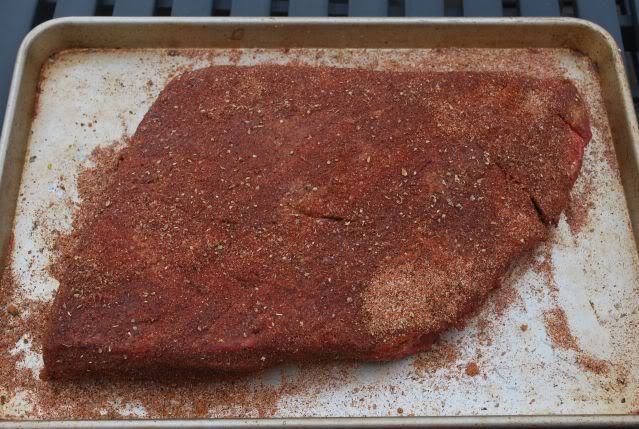 I decided to cook "Travis style". I filled the roasting pan with Shiner Bock, Beef broth and a red onion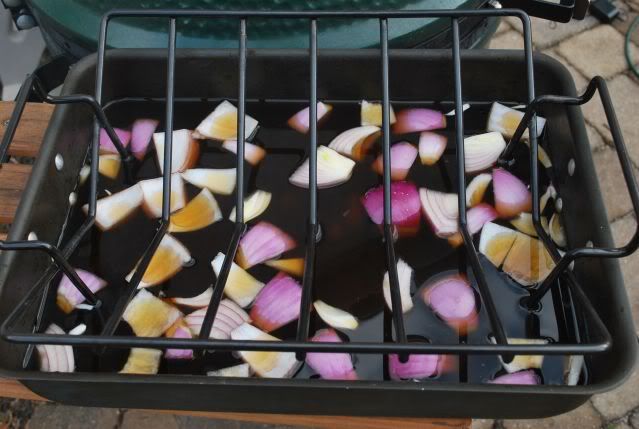 I set my DigiQ for 285, measured at the grid, and got it going using some apricot wood for smoke.
I cooked until it hit about 165 internal temp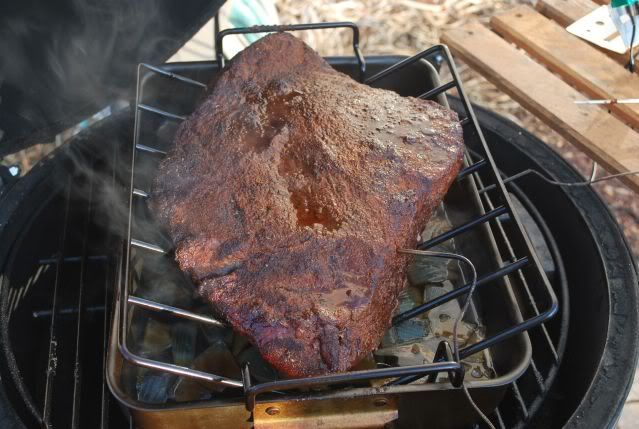 Then I dropped it down in the liquid to finish cooking and raised the temp to about 315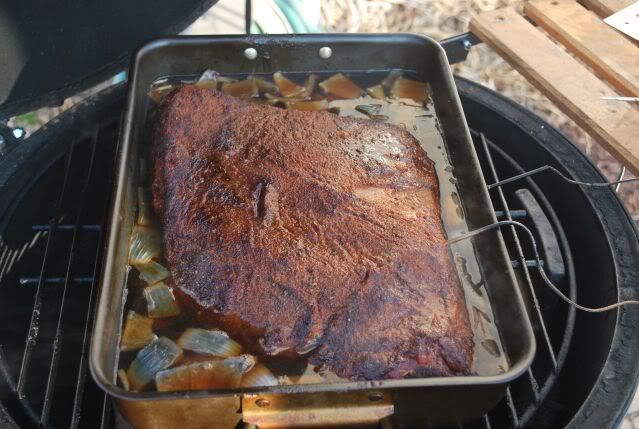 Once I could insert and remove the temp probe without resistance, I took it off and let it sit. Internal temp was at about 200. Total cook time was about 5 1/2 hours.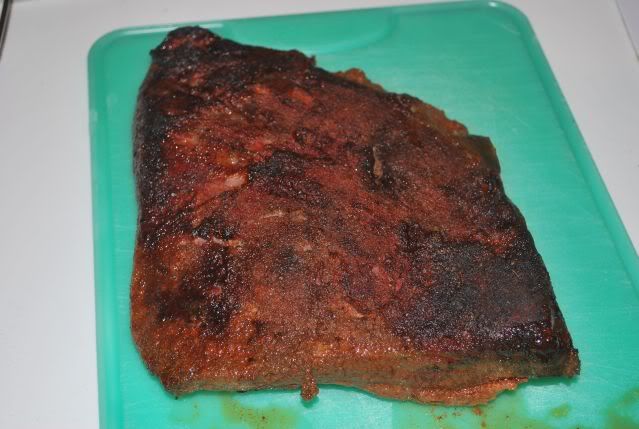 Sliced it up and served with baked beans and a salad.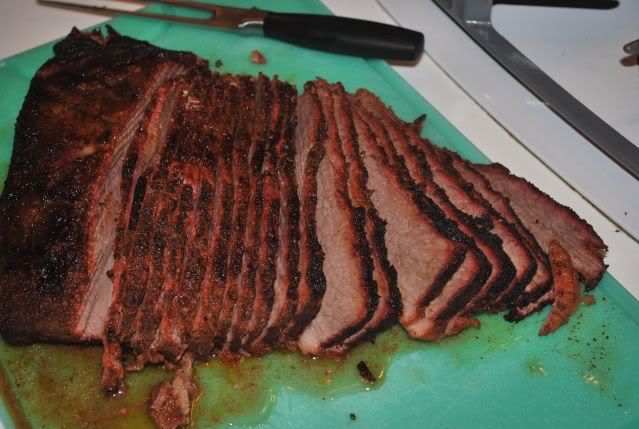 Have to say, this was the best brisket I have ever done. Very tender and juicy. This method works great, especially if you are only cooking a flat. The higher temp and braising helps to keep it from drying out but you still get bark and a smoke ring doing it this way.