I decided to whip one up for the Nebraska game yesterday. These have been a big hit every time I've done them.
Mix 1 lb. of 80/20 ground beef with 1 lb. of Jimmy Dean Hot pork sausage. Form into a square on top of a wax paper covered cutting board and sprinkle with Dizzy Dust.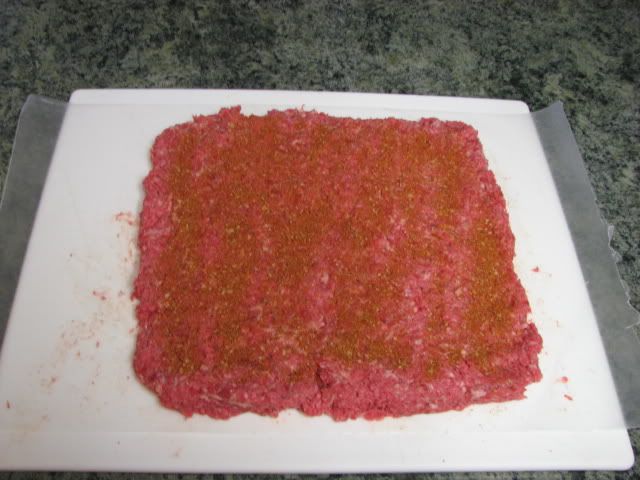 Then add Wolf's Chili with no beans, onions, hotdogs and cheese leaving about a one inch border.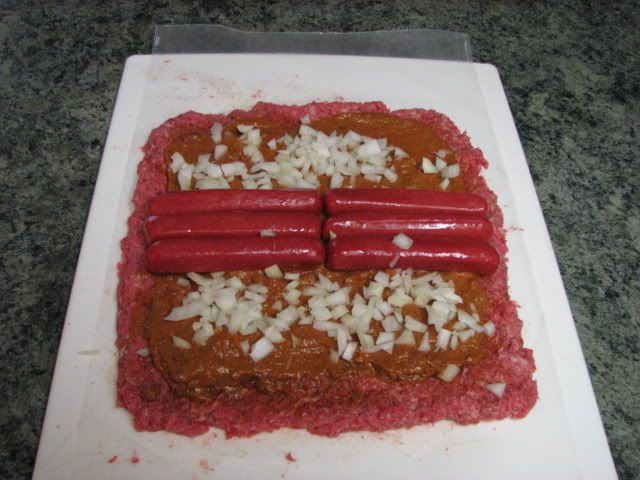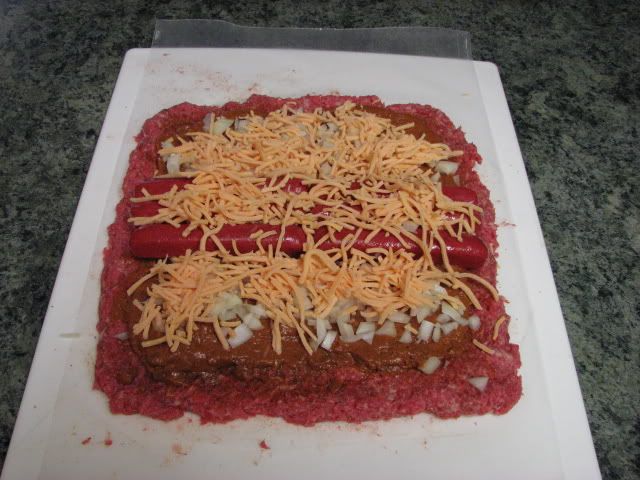 Using the wax paper roll each end over the hot dogs and seal the seams.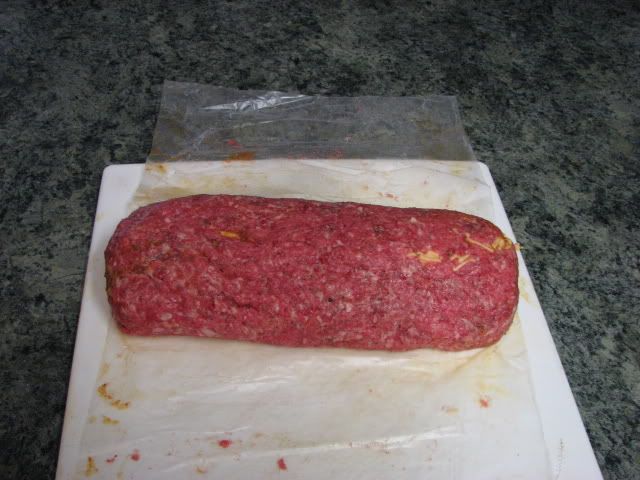 Now make a bacon weave and roll it around the fatty.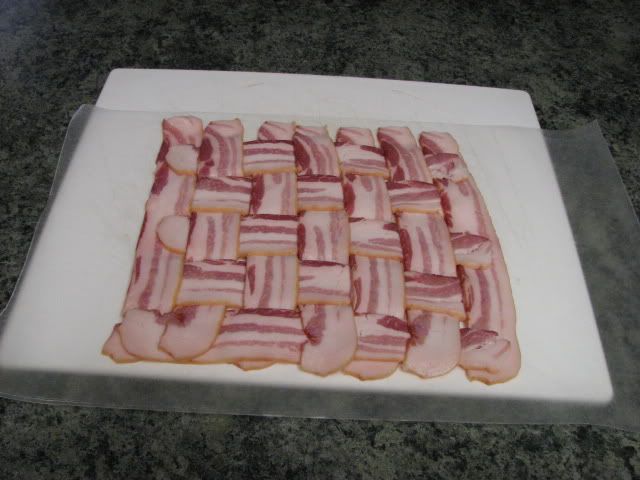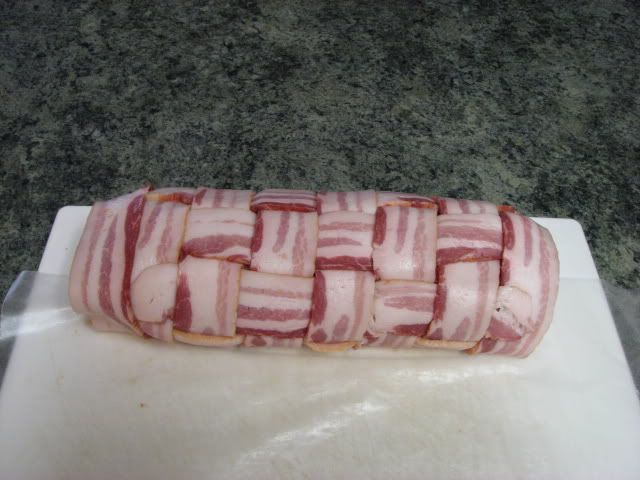 Onto the BGE indirect at 250* dome with apple and cherry chunks. Cook until the center (hot dogs) reach 150*. I painted it with some Blue's Hog sauce the last 30 minutes.
Let it rest for a few minutes, slice and serve. If any of you have a Cardiologist, don't show them this!!