This was my first attempt at a bird earlier this fall. It was done on a whim for a football game and as a dry run for thanksgiving. Although I have shared this before, I thought it was relevant in case someone was sitting on a frozen bird with a time deadline looming.
This is what I wrote about the experience with some extra photos:
Here are a few pic's from the link-
Overnight thaw
The setup rig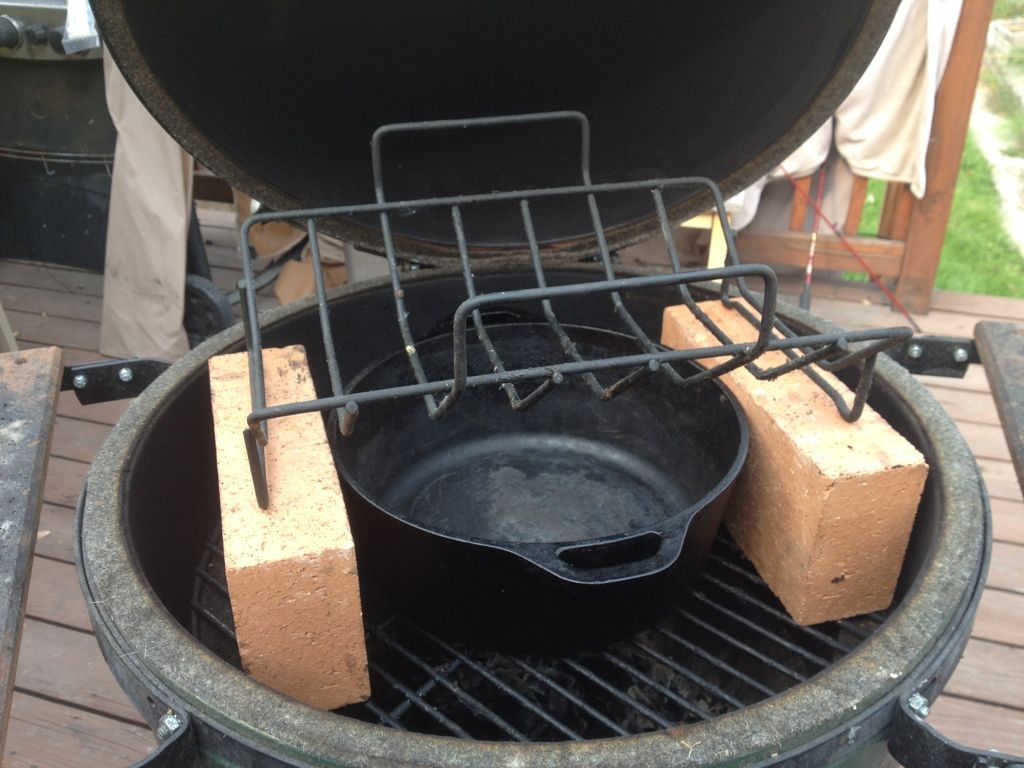 Ready for roasting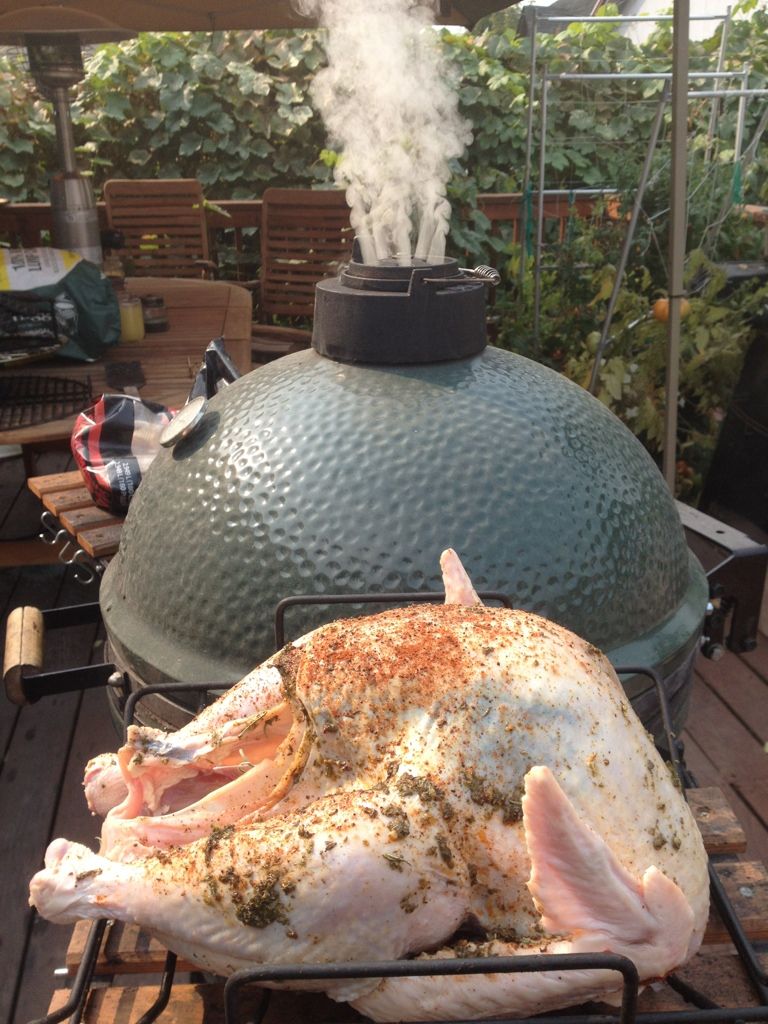 Done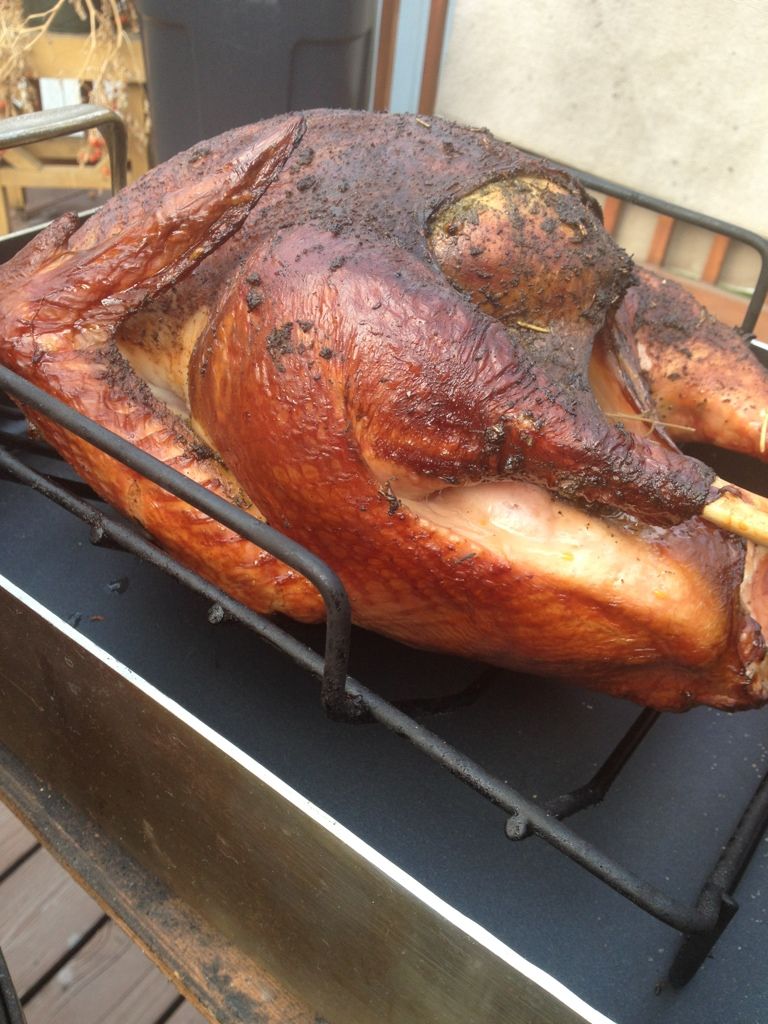 Carved
My defrost method was unorthodox but it worked for me. If you are getting a late start on your bird, I have faith you can pull it off! Just keep a positive attitude and it will turn out great!
Happy Turkey Day-
I would be honored if you liked my page on Facebook- It's just getting going: