It was a situation where we kept it simple and delicious for steak and lobster Friday night.
Steaks: massaged with EVOO and Oakridge Competition Pork and Beef rub.
Lobsters: I cut open both the top of the shell and the undercarriage. This allows some of the smoke to penetrate the lobster. Drizzle some clarified butter into each crevasse.
Egg is set for direct, about 400 dome. Not too hot, but for the lobsters, this works really well. Turn after about 4 minutes.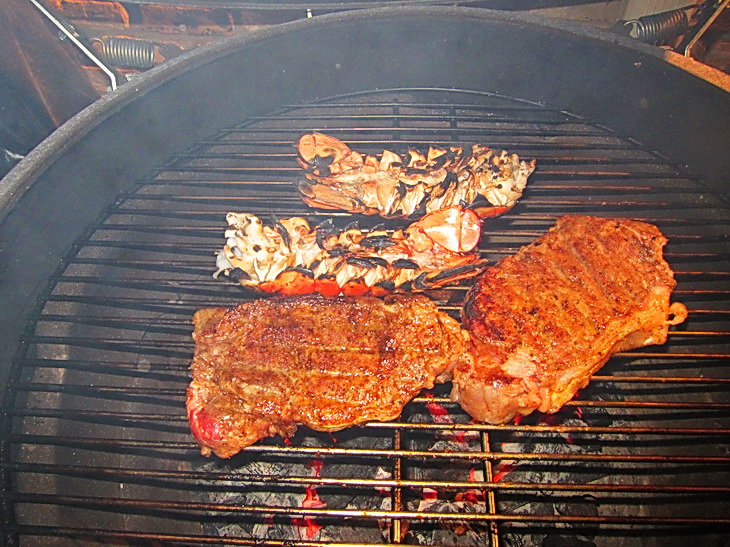 Close the dome, take a sip of a nice full bodied 2007 Napa Cabernet and, well, just stare....... I had some apple wood left over from my pork shoulders last weekend. Got a nice smoke going.
The lobsters come off after about 7-8 minutes. The steaks took a couple minutes more. But, once they came off, they were cooked to a beautiful rare finish.
Sorry, no pic of the finished lobster. But it was juicy, tender and flavoured with a nice hint of smokey grilled perfection.
XL and Medium BGE. Dallas, Texas.