So I needed a side for my brisket and Mac and cheese is always a hit I will do the recipe followed by pictures. It was a hug success and like nothing I've had or made before really out there.
Ingredients :
1.5 cups milk
8 oz sharp cheddar
6 oz cream cheese
8 ounce macaroni or shells
3 tsp butter
2 tsp flour
Salt to taste
I took the milk and smoke it with the cheese above for about 20 mins on a rack so any drippings would go into the milk temp about 225 dome
Cheese in the smoker bowl sitting on green feet on plate setter cream cheese on top all straight from the fridge
Finished smoking
Boil noodles per package drain and set aside.
Then make the cheese sauce as follows
Melt butter in small/medium sauce pan
Ad flour cook until lightly brown over medium heat
Slowly add milk while stirring turn up heat to high and bring to boil
Once boiling reduce to simmer and stir until thickened
Grate/ chop up cheese and add to milk mixture slowly stirring as you go.
Once cheese is melted you can add in meat or peppers ( I but in 4 strips of bacon leftover from breakfast) jalopenos are great too
Mix in noodles and pour into a casserole dish
Bake at 350ish until top is brown and cheese is bubbly(I returned it to the egg still smoking and it was superb)
Prebake onto the egg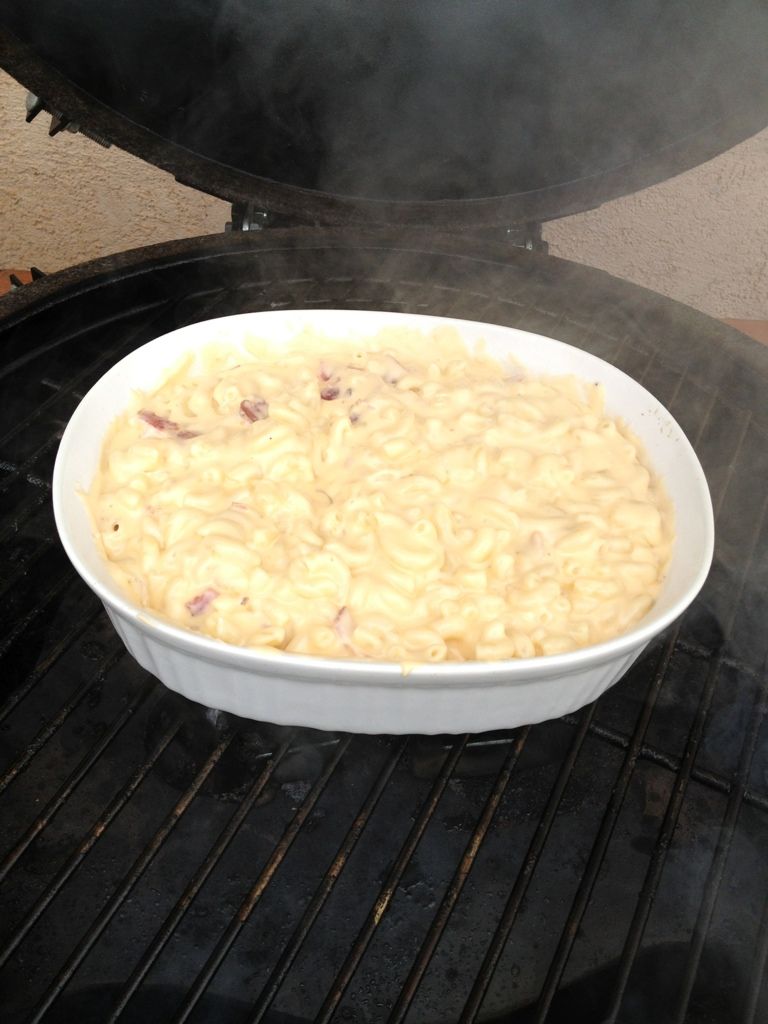 All ready to eat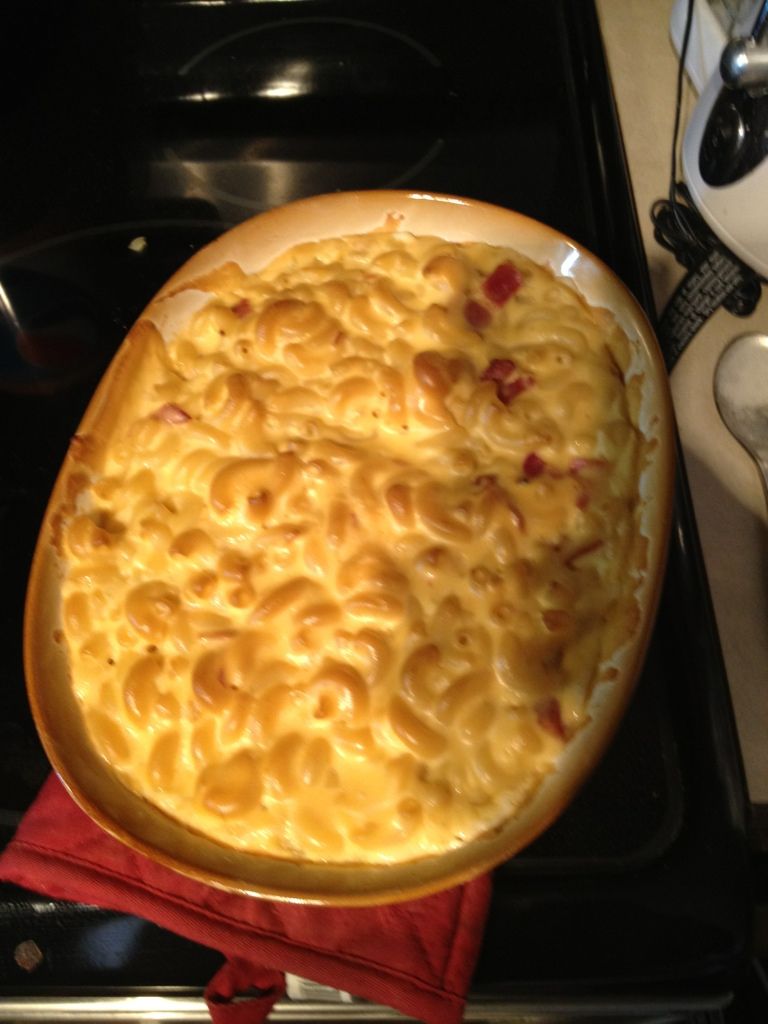 It didn't last 20 mins here huge hit. Will do again for sure