Not sure where I first saw this, but I remember seeing it in quite a few places on the net back in June and July. We don't eat a lot of hot dogs, but after the ranch last weekend, we had quite a few we needed to get rid of so I thought I would give it a go. The thinking behind it is:
1.It allows the hot dog to cook up straight as an arrow allowing for an even char on all sides.
2.They fit in a bun perfectly.
3.There is more surface area so you get more crispy, caramelized meaty goodness.
4.The threads form little crevices so chunky condiments like onions and relish don't slide around.
5.It looks cool so it makes a great conversation piece.

Start off by skewering a hot dog. Then take a knife and cut the hot dog diagonally while rolling it away from you.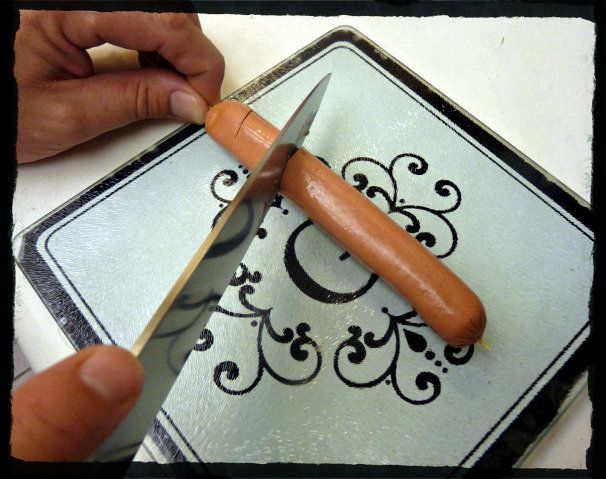 I like a bit of chili on my dogs, so I threw a cast iron skillet on the to get it warmed up.

Then the dogs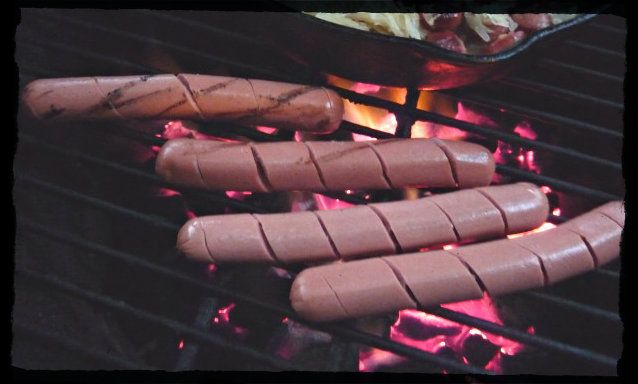 After a few minutes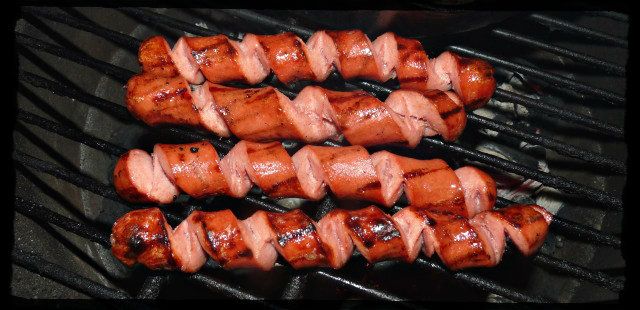 I plated mine up with some crinkle cut fries, one dog got chili, cheese and mustard, the other got sauerkraut and mustard.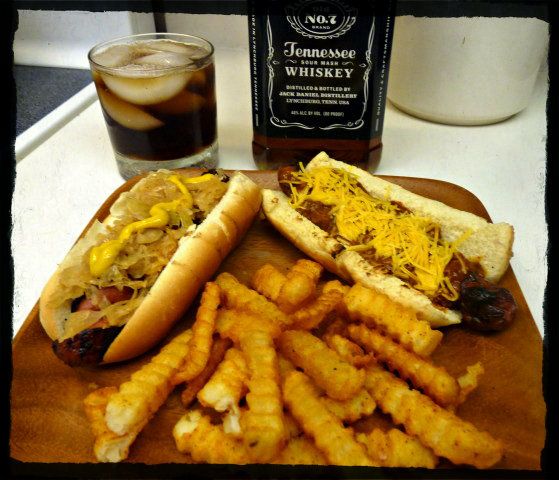 Stacie didn't want hot dogs. Instead she went with weenies and sauerkraut, something she grew up with as a kid. Not sure if its a Czech thing or not. Sometimes she uses brats or sausage. Anyway, cast iron skillet with a bit of butter, throw in some chopped dogs/brats/sausage, allow to brown up, dump in some sauerkraut and allow that to warm up for a bit. Quick, easy, cheap food.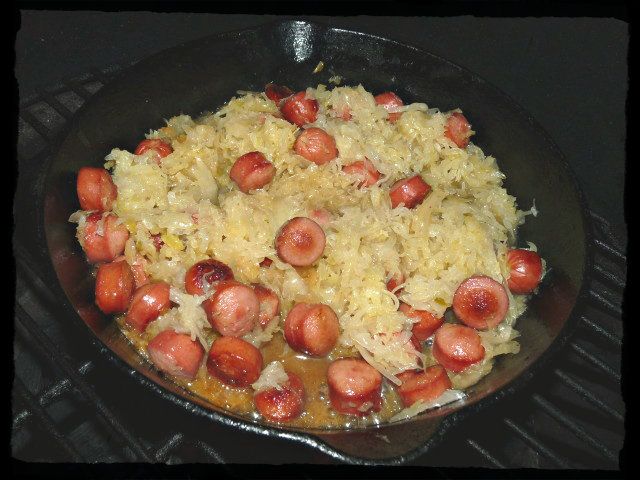 I thought the spiral cut did allow for more char and I was able to get more condiments on my dog without them falling out the back end. Being chili, that may or may not have been a good thing. All in all, I think it was a successful technique and it only takes a few minutes. I'd probably do it again, not that we eat a lot of hot dogs. Anyway, hope everybody has a great weekend with lots of grilling in store.
Rowlett, Texas
Griffin's Grub or you can find me on Facebook
The Supreme Potentate, Sovereign Commander and Sultan of Wings