One of the many reasons I got a small to add to our Egg collection was to have a traveling egg. We took it camping this past weekend and had so much fun. Many of my friends have been asking about it with all of the pictures I have been posting so I decided to take it to a friends house and have a pizza party. I went over the day before and got all of the ingredients ready and made the dough. This time around I used one of Emeril's recipes
@Skiddymarker
suggested:
http://low-cholesterol.food.com/recipe/emeril-lagasses-perfect-pizza-dough-84545
I used 00 for all 3 cups but would probably swap out 1 cup for Semolina next time, since 00 doesn't brown as much when doing pizzas around 450° which is where I like to cook them when doing multiple pies.
After the dough was made I covered it and waited around a hour, punched it down and tossed it in a oiled ziplock bag to rest in the fridge overnight.
The next day I went over a couple hours early and took the dough out of the fridge cut it into portions and let it rest on some parchment paper on the counter. I got out all the ingredients and made some hamburger. I was at target the other day and was nicely surprised to find a couple cans of Pastorelli Pizza Sauce so I decided to give them a try and was really pleased!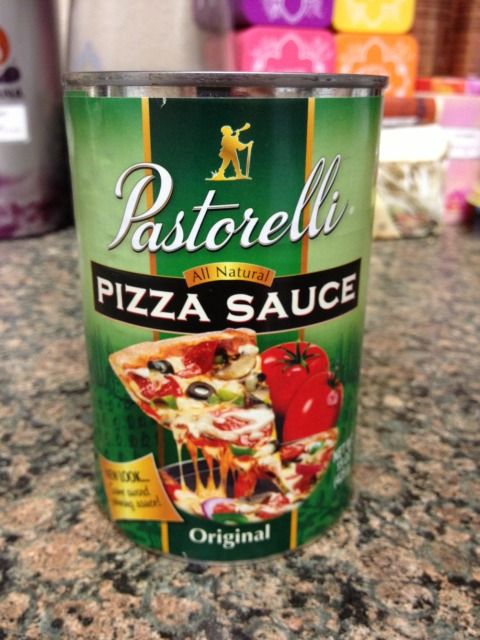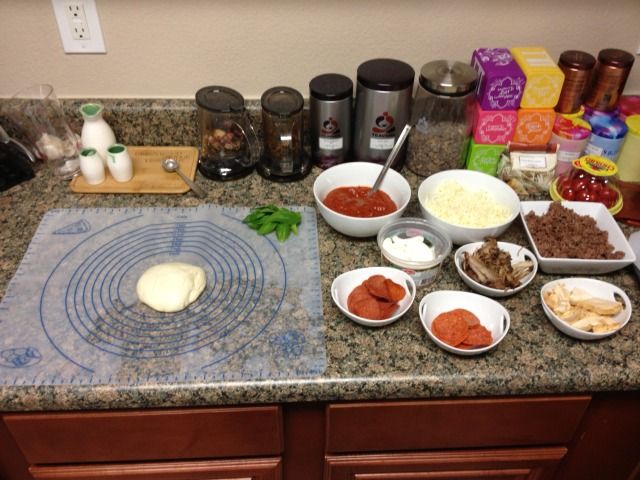 Then it was time to fire up the Small BGE, I use a
Small Woo
with fire bricks (the ones I cut to raise the grid on my large) and the stone on top of that.
Then it was time to get the assembly line going and make the pizzas.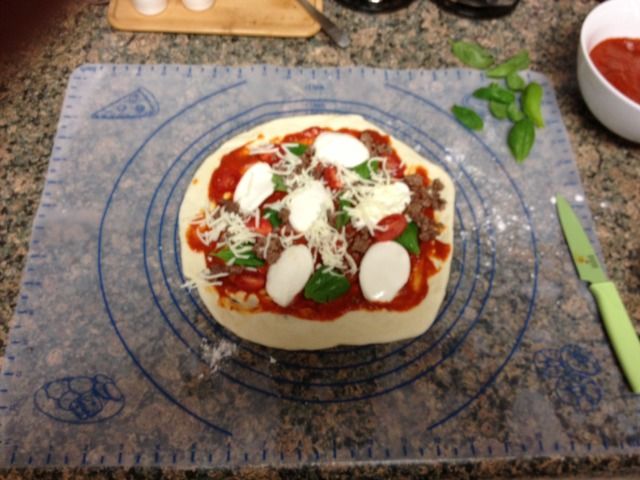 As I have said before I have a
Super Peel
and love it! Especially when doing multiple pizzas, you can make one and don't have to worry about it sticking to anything. Just grab the Super Peel, slide it on and start making another pizza on the pastry mat (this is new and a perfect way to make sure not to make the pizza too big for my 12" Pizza Stone, it does make you want to practice your dough stretching to get it in a perfect circle. More pizza parties are needed for me to practice)
Onto the SBGE!
5 minutes then a quick spin to get a even crust
6 minutes later we had a perfect pizza (although because of the 00 it does not look done, but trust me it had a nice crunch to the crust) the lid was just closed when I took this picture, I was cooking around 425°.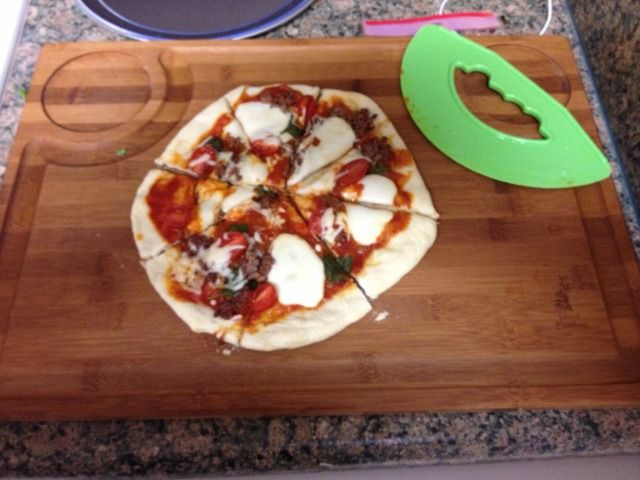 I had forgotten I had bought this when I was working up on the North Slope of Alaska years ago but it is perfect for Pizza Parties. It is called a
Alaskan ULU
, I'll keep the plastic one for the kids that want to help cut their pizza as it is quite sharp.
I think the first of many mobile pizza parties was a success! I got to share a great meal, got others involved in the cooking and had a fun night showing what the big green egg can do!
Large & Small
BGE
, CGW Two-Tier Swing Rack for
BOTH EGGS
, Spider for the Wok, eggCARTen & and Cedar Pergola my
Eggs
call home in Edmond, OK.